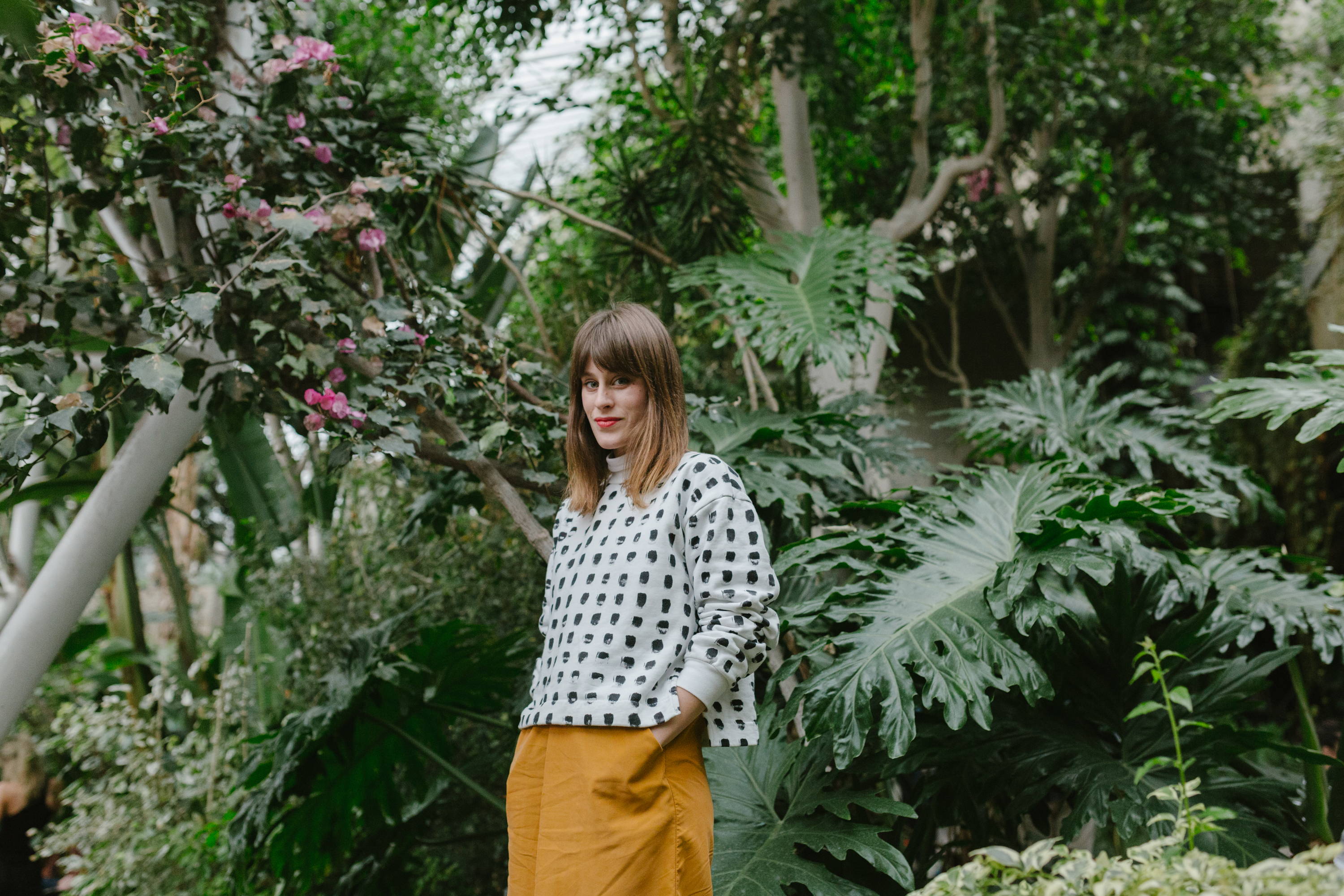 I'm so excited to present to you this lovely interview with Alice Vincent!
In case you haven't come across her before, Alice is a bit of a singularity. She's a millenial who is big into gardening, who also happens to be into music and has masterfully melded the two into the most enticing and aspirational of CVs. She also happens to be mighty fine with words, is the author of How to Grow Stuff, and has strong opinions on horticultural culture and society, which she shares freely in publications like oh, just The Telegraph and The Guardian, as well as on her Instagram account, the cheekily-named Naughticulture.
I love reading Alice's work because she openly says what the rest of us are thinking (check out this piece on why Gardener's World will never appeal to our generation, and on why we have social media to thank for the boom in the floristry industry).
Alice was so kind as to stop by and answer some questions about balcony gardening for our blog. I will let her do the rest of the talking...
---
What was your first ever balcony plant?
Was a trio of herbs, rosemary, mint and sage. They were all shoved, poor things, into industrial-sized italian tomato tins. Sustainable in recycling terms, not so in plant happiness - the sage, especially, got drowned to hell. The rosemary actually carried on quite a good while, I think it may even have made it onto my new balcony three years later! The mint got wind-blustered and sun-baked too. But I learned plenty about killing - and therefore growing - plants as a result, namely about drainage, exposure and watering.
How long have you been a gardener/houseplant lover? What got you started?
About four years, since getting my first (and previous) balcony. I wanted to grow herbs, because my mum always had, and they are so much better fresh and home grown than bought (and no plastic waste). But I'm increasingly realising its in my roots, no pun intended - my grandfathers were keen horticulturalists, I have always been brought up to notice the changes in nature. I just found it incredibly relaxing, and that was addictive.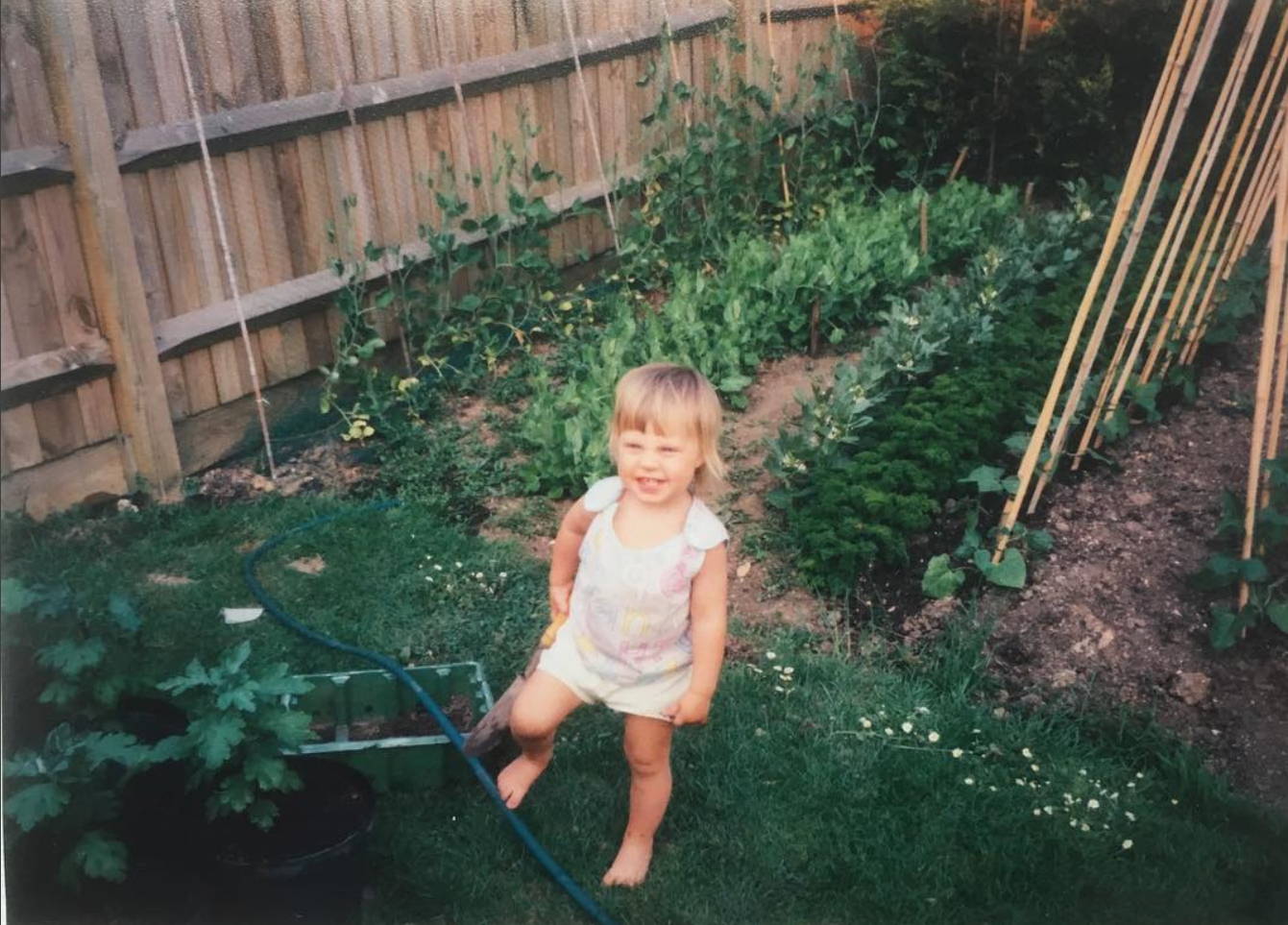 A very little Alice Vincent
What is your current favourite plant on your balcony? (I know that's an impossible question to answer, mine changes on a daily basis.)
Yep, changes often. I'm having a bit of a love affair with my tiarella, which is a shade-tolerant plant that I bought on a whim (I've largely stopped impulse plant buying because in a small space you have to be fairly meticulous...) but it has just grown and grown and bloomed in the most delightful poof of light pink blossom. Adore.
Your top tip for having year-round interest on your balcony.
Don't be scared of big plants! Bigger, foliage-rich shrubs and small trees will give you interest and depth all year round and, if nothing else, disguise those depressing dark corners. There are so many great evergreens - I've got a backdrop of bamboo, ferns, fatsia japonica, heuchera - which means you can get away with doing v little and still have it looking lovely.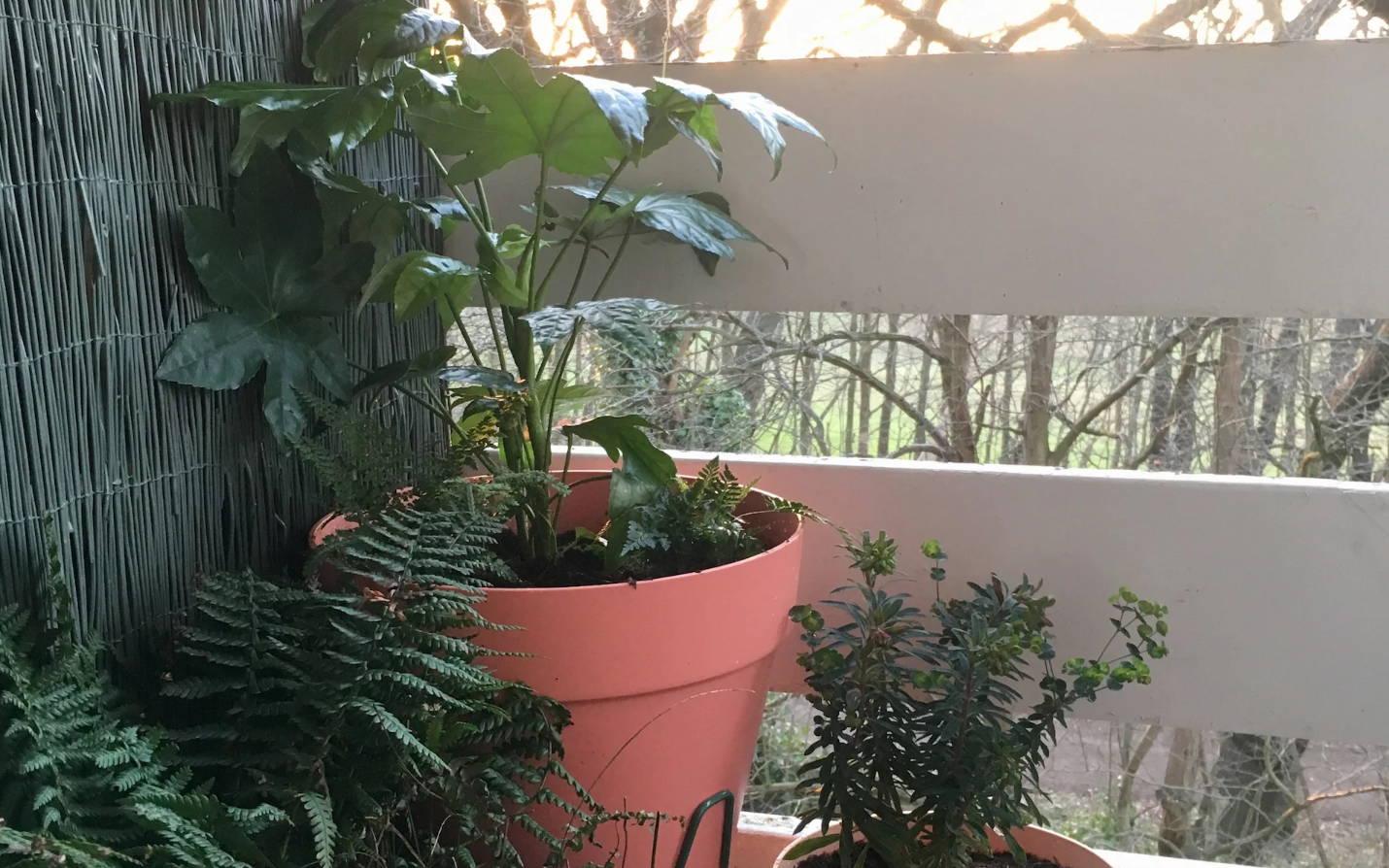 Fatsia japonica and Euphorbia amygdaloides on Alice's balcony
Any mention of Alice would not be complete without us championing her wonderful book How to Grow Stuff: Easy, no-stress gardening for beginners. It's a great confidence builder who feels they should be much better at caring for plants than they have been up until now (I speak from experience!) and a highly recommended first gardening book.
Even though your home might not be blessed with acres of rolling land, it doesn't mean you can't create a stylish yet small garden o...
It's fair to say self-care has become a buzzword this year, but taking care of both your body and your mind is so greatly needed in this fast paced...