How do I care for Hypoestes or Polka Dot Plant?
Why we love it
Also known as the pink polka dot plant, your Hypoestes has tons of personality and looks to kill! Its brightly spotted leaves stand out in the crowd, especially against other plants. Intrigued yet? I hope so. Popular in the 80s, Hypoestes is having a bit of a comeback too - it's all the rage among avid plant collectors on social media.
Where's it from?
This lovely little plant is native to South Africa, Madagascar and South East Asia.
Planting location
A warm windowsill that gets a couple of hours of bright light a day is ideal for your Hypoestes. Think West facing rather than South, as your Hypoestes prefers indirect light.
Light requirements
Bright, indirect light is ideal for Hypoestes care - this will keep the colours vibrant! Too much light and the colour will fade, too little and they'll disappear altogether.
Temperature
Temperatures of around 18-20C are ideal.
Watering
The polka dot plant prefers constantly moist but not soggy soil. It also likes it quite humid so misting occasionally will help you get the most out of your Hypoestes.
Toxic to pets 
Hypoestes isn't safe for our furry friends.
Annual or perennial?
As well as being a popular perennial house plant, Hypoestes can also be grown outside as an annual plant in cooler climates.
Did you know?
As well as the polka dot plant, Hypoestes is also known as the flamingo plant, freckle face, freckle plant, and measles plant. And, it also comes in red and white varieties.
🦩 Feeling the polka dot love? You can get your own polka dot collection right here! 🦩

And if you're on the lookout for more botanical beauties (and let's face it, who isn't?), we have just the thing for you in our online plant boutique.
My name is Claire and I'm the Founder of Lazy Flora. I started this company from my balcony in 2017 in a bid to make plant ownership hassle-free, and to give you the best chance at caring for your plants.
Lazy Flora is more than a plant shop: it's a passion project. I want you to love what we do as much as we do, and I'd love to invite you to check out our little beautiful plant s, as well as our excellent Trustpilot reviews (we're very proud of those).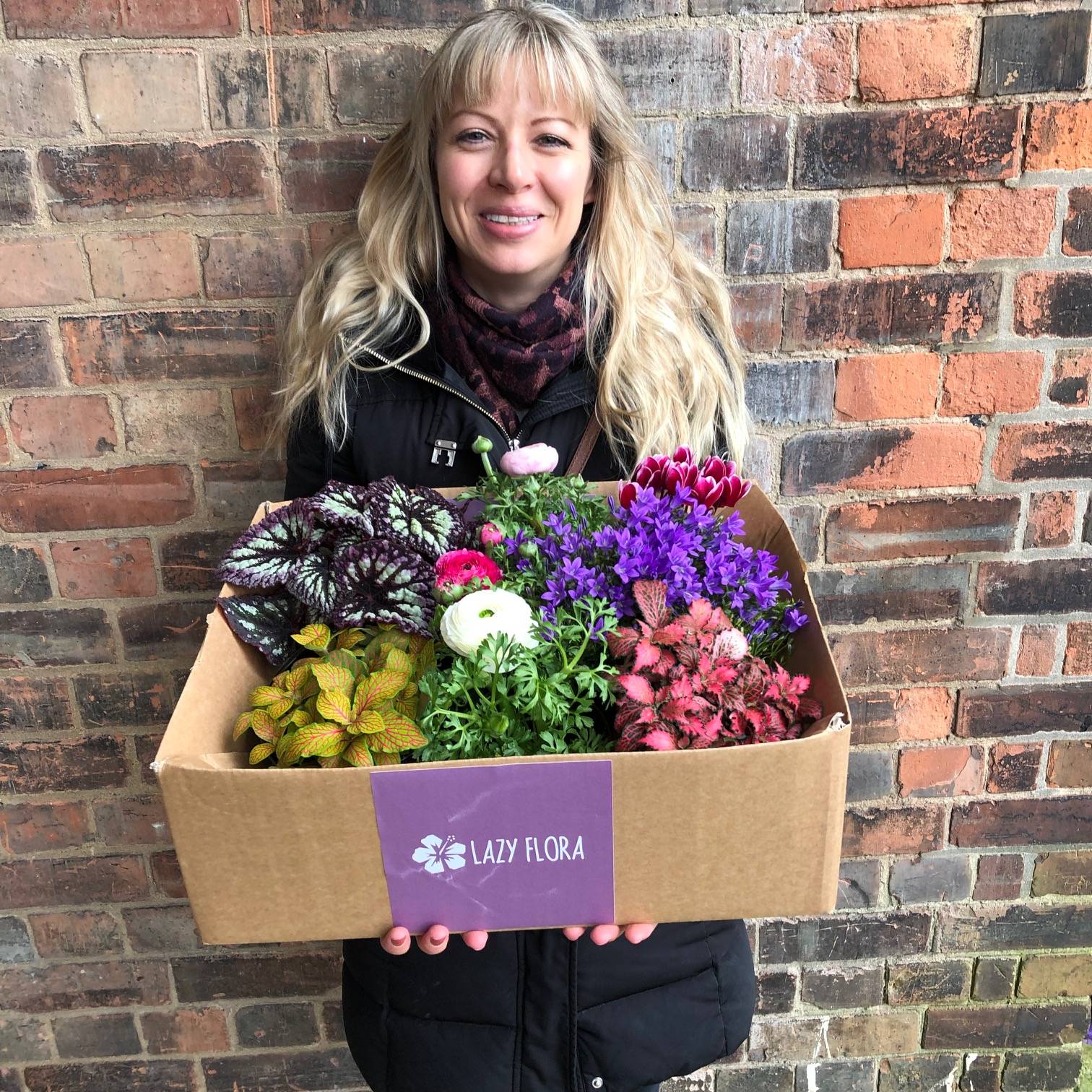 Our flagship products are our indoor and outdoor plant subscriptions, you can check those out here. But we also have a gorgeous indoor plant boutique, where you can find lots of beautiful botanical goodies to expand your collection.
We have an outstanding customer service team, who are also some of the most fun and thoughtful people I know. They are always on standby to answer any plant-related queries you may have. Feel free to drop us a line any time on help@lazyflora.com.
And why not head on over to meet us at the 'gram? It was practically invented for plant pics, wasn't it? Plus we love to chat!
---