How do I care for my Pineapple plant?
Way back when we first launched our Luxury Indoor plant subscriptions, we were so excited to unveil the Pineapple plant as the first ever pet-friendly Indoor subscription plant.
We've grown a lot since then, but our love for pineapple plants endures. It's truly an exotic conversation starter. Here are our care tips on how best to look after your Amazing Ananas.
Native habitat
Pineapples are native to South America, in the area between Brazil and Paraguay. It lives in dry, well-drained, tropical habitats.
Light and position in the home
Pineapples love bright, direct sunlight and will do best in a south-facing location in your home.
Flowers and foliage
Pineapple plants are a type of Bromeliad, and the pineapples themselves are the fruit of the plant. Bromeliads are special because each plant only ever bears one fruit. So once the pineapple itself is past its best, keep the parent plant and watch for it producing baby plants around the base. Given the right care and conditions, each of the new baby plants will produce a new pineapple, and those plants in turn will produce new plants...
Temperature
Pineapples love warm, sunny conditions. Keep it at warm room temperature, ideally between 22 and 28 degrees Celcius.
Watering
Pineapple plants are able to absorb some water through their leaves. They do not need a lot of water, so wait until the soil has dried out before watering, and then water the leaves and soil. They are more likely to be badly affected by overwatering than underwatering.
Did you know?
Pineapples were first brought to the UK in the 1700s. At that time, they were a symbol of wealth, and mainly used as decorations, rather than food, at parties. The fruits were recycled as decorations until they rotted!
🍍 Feeling the pineapple love? You can get your own pineapple plant right here! 🍍

And if you're on the lookout for more botanical beauties (and let's face it, who isn't?), we have just the thing for you in our online plant boutique.
My name is Claire and I'm the Founder of Lazy Flora. I started this company from my balcony in 2017 in a bid to make plant ownership hassle-free, and to give you the best chance at caring for your plants.
Lazy Flora is more than a plant shop: it's a passion project. I want you to love what we do as much as we do, and I'd love to invite you to check out our beautiful plants, as well as our excellent Trustpilot reviews (scroll down - we're very proud of those).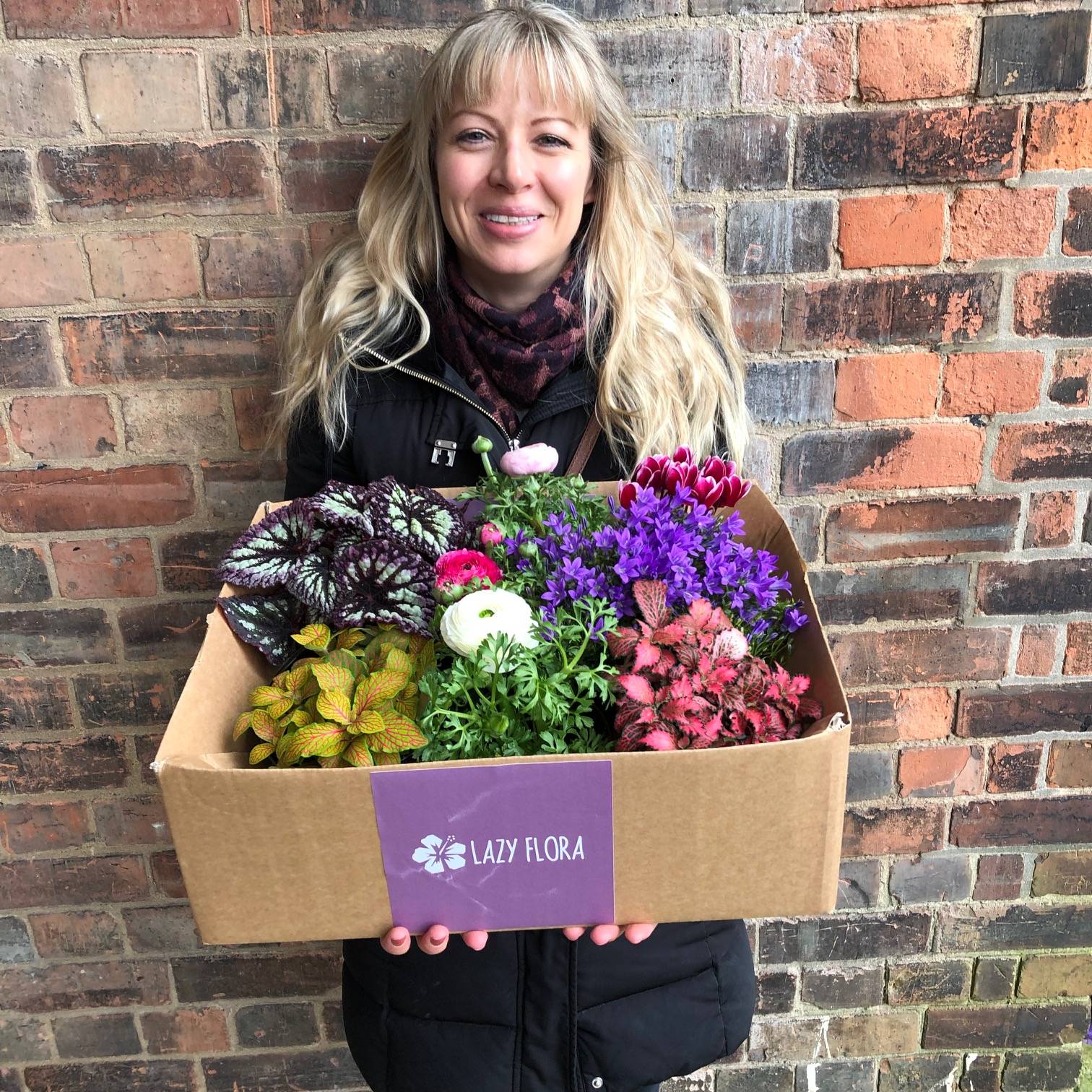 Our flagship products are our indoor and outdoor plant subscriptions, you can check those out here. But we also have a gorgeous indoor plant boutique, where you can find lots of beautiful botanical goodies to expand your collection.
We have an outstanding customer service team, who are also some of the most fun and thoughtful people I know. They are always on standby to answer any plant-related queries you may have. Feel free to drop us a line any time on help@lazyflora.com.
And why not head on over to meet us at the 'gram? It was practically invented for plant pics, wasn't it? Plus we love to chat!
---