How to care for your Dumb Cane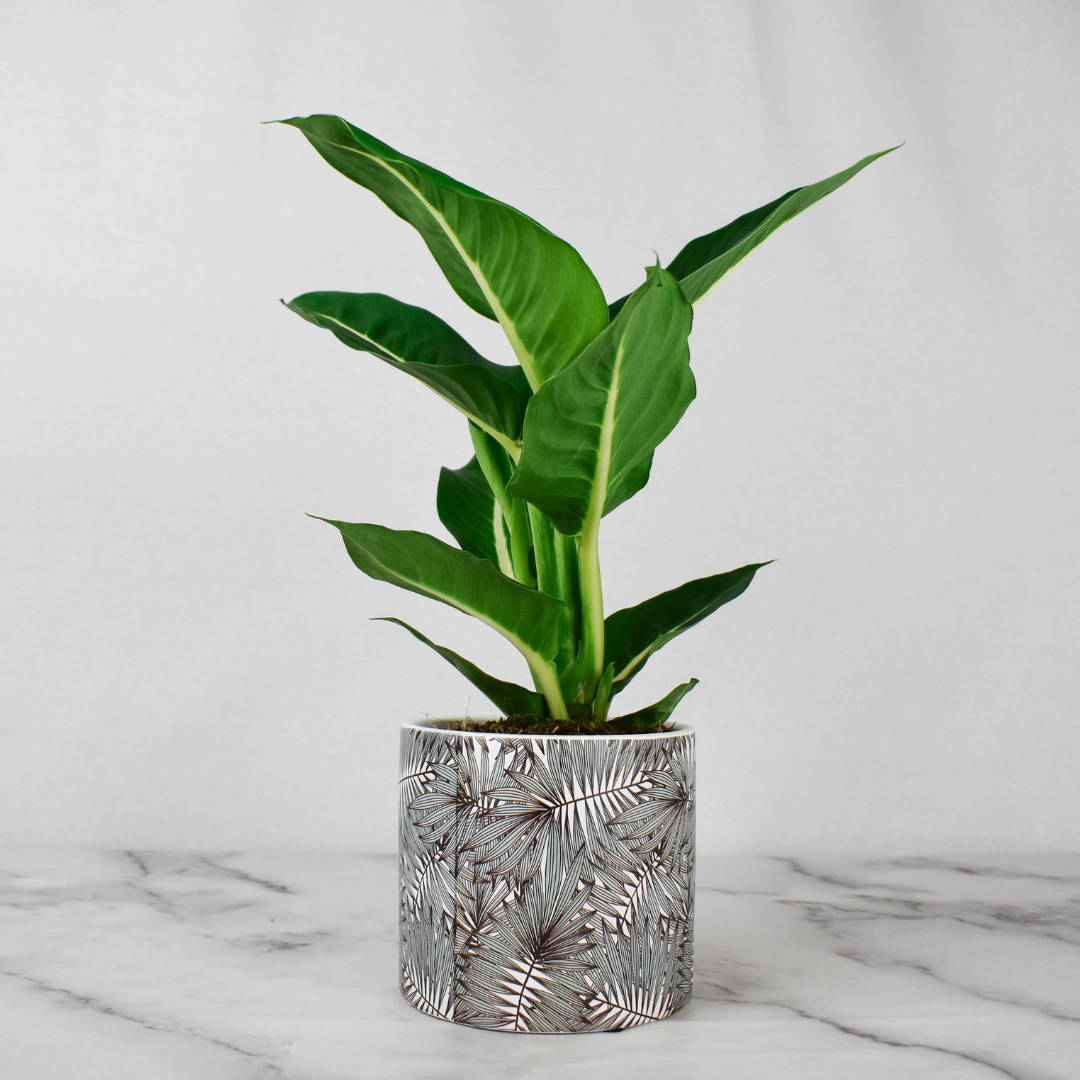 The Dumb Cane is a wonderfully lush, easy houseplant with evergreen leaves all year round. We think it brings a magical, jungle feel to your home. Perfect for channelling your inner Tarzan… or, with that white wand-like vein, your inner Harry Potter!
We know how much you love patterned leaves so thought we would add some impressive, tropical leaves to your home!
Native habitat
This plant is an evergreen perennial from the dense tropical rainforests of North and South America. Think Jurassic Park! It's from the Araceae family.
Light and position in the home
It likes constant bright light, away from draughts or heat sources like radiators. This plant does in best in indirect light, so we wouldn't advise sitting it on a south-facing windowsill. In winter it will thank you for a little more light, so you can move it to a brighter position then.
Flowers and foliage
The Dumb Cane produces lots of large, oval green leaves with a white central stem from a short trunk, all year round. Indoors, it can grow to over a metre high, with a spread of half a metre.
Watering
Take care not to overwater; once a week is fine, and check the soil is dry before watering. It loves a humid environment. Try putting it with some other plants on a thin layer of gravel or pebbles and water from below; this will help create a humid atmosphere. In summer it will love it if you mist its leaves once a day.
Temperature
It comes from the rainforest, so it likes a constant, humid environment, from 15-26 degrees. A humid, heated bathroom with a bright windowsill is ideal.
Did you know?
In the wild, it can grow much taller than the average human!
This plant is toxic to pets. It has a toxic sap that will irritate your skin, so best to use gloves when handling.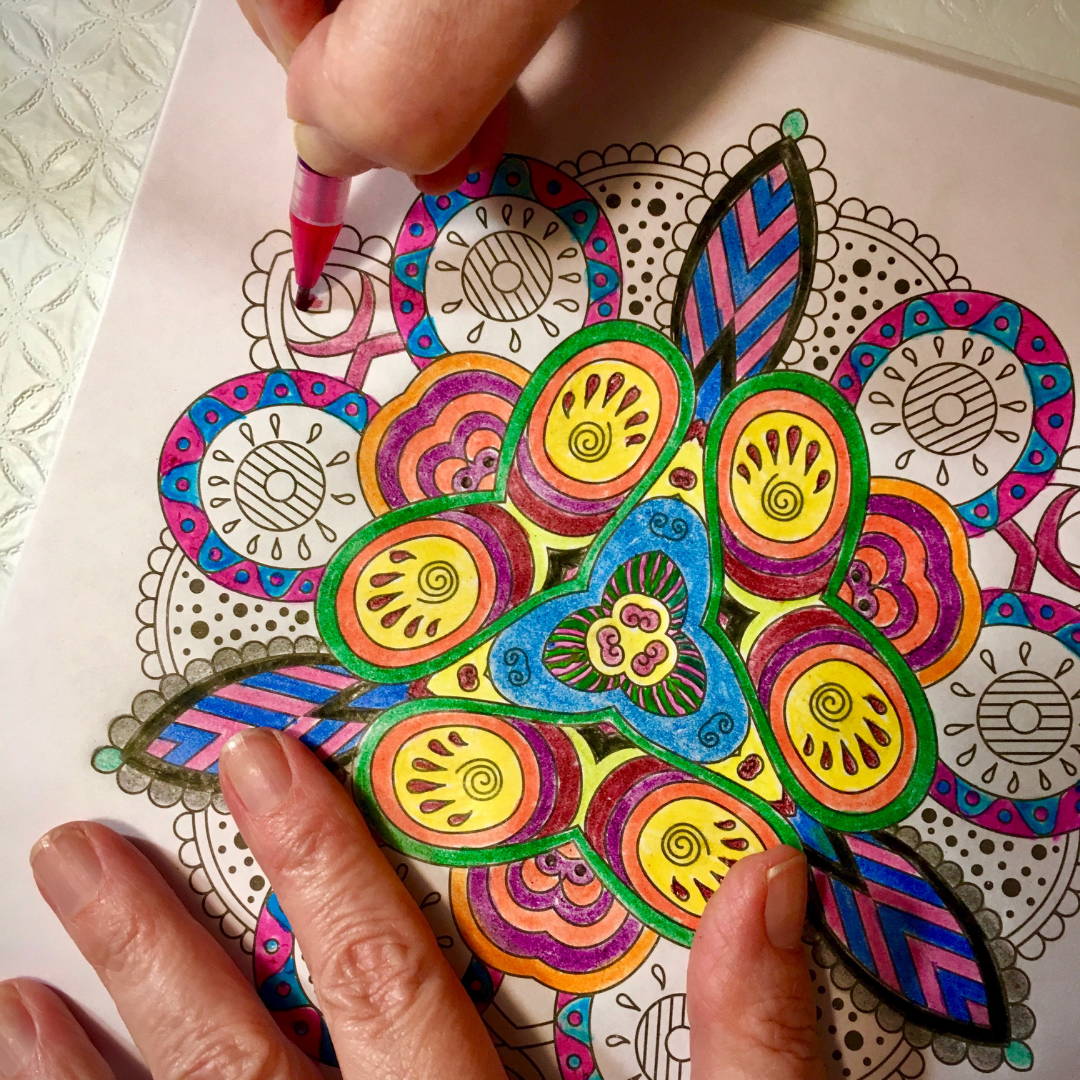 A colourful freebie, whilst stocks last!
Do you feel like life has picked up again recently? I am certainly feeling that I have had less time to switch off - it's almost funny how the tables have turned!
That is why this month's free gift is aimed at helping you find some mindfulness through colouring. This therapy colouring book should help you switch off and focus on the simple enjoyable task at hand. Colouring has been proven to decrease stress and increase relaxation, similar to working with plants, so we hope you'll feel extra zen this month.
We hope you enjoy your moments of serenity this month. We would love to see your masterpieces so feel free to share them with us on Instagram and Facebook @LazyFloraUK
---