How to care for your Weeping Fig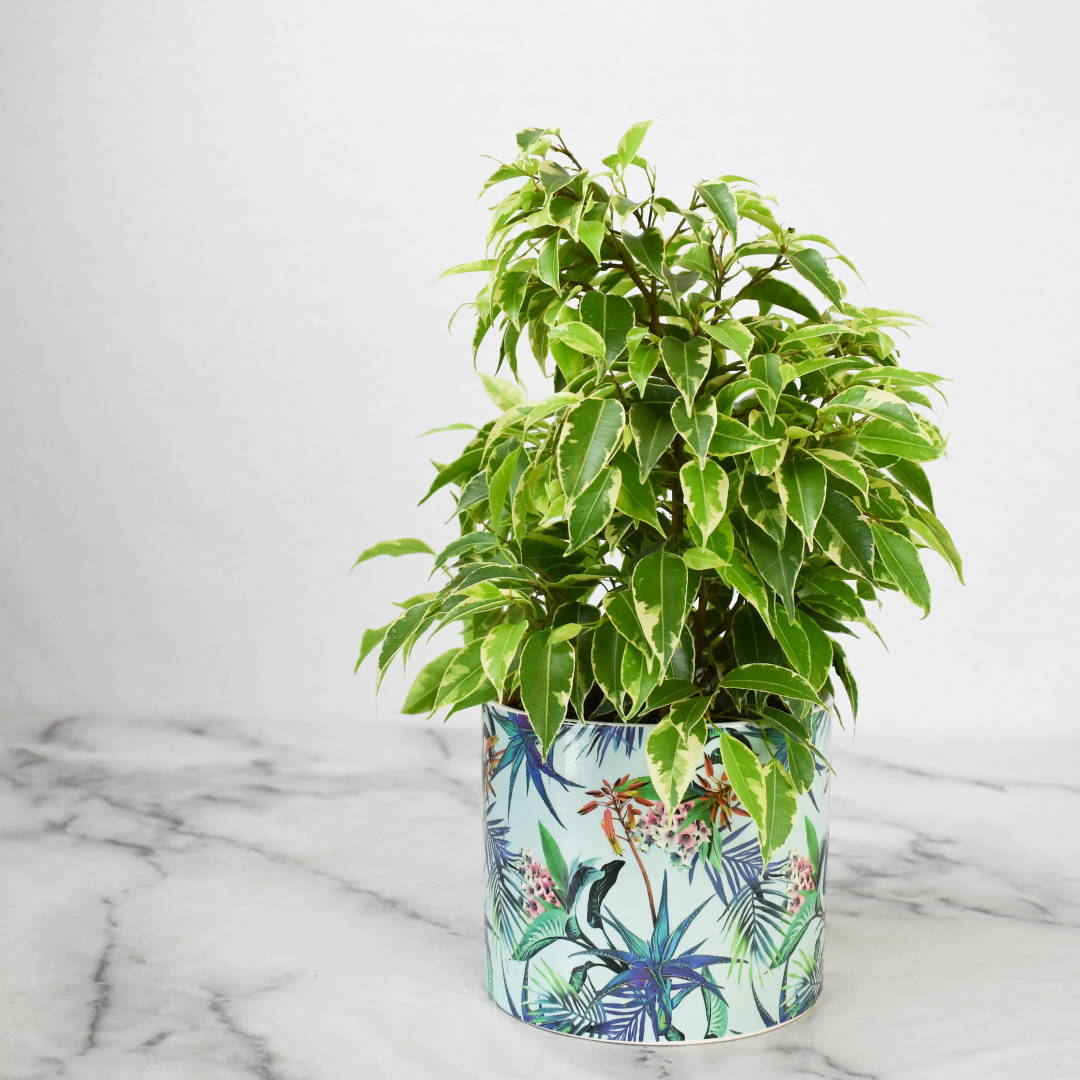 The Weeping Fig makes a gorgeous addition to any plant collection and makes a stunning focal point in a room, especially when it starts to grow tall (up to 6ft).Weeping Fig has beautiful, deep green and creamy foliage that gets full and lush with the right care and the pay off for getting the light and water conditions just right is worth the little bit of extra effort.
Native habitat
The Weeping Fig is native to the warm climates of Asia and Australia.
Light and position in the home
Weeping Fig prefers bright but filtered sunlight, so ideally near a bright window but not in the direct rays - an East facing window would be ideal. Weeping Fig will also need a little space, it can grow up to 6ft indoors.
Flowers and foliage
It's unlikely that your Weeping Fig will bloom, but its gorgeous foliage and twisting, arching branches mean it doesn't really have to to make a beautiful focal point in any room. The leaves are dense, glossy and dark with creamy coloured edges and grow.
Watering
Keep the plant steadily moist, but don't let your Weeping Fig sit in water or soggy soil - it will drop leaves and may develop root rot. Weeping Fig can be a little sensitive to changes in moisture levels so try to keep your watering pattern consistent. Likes high humidity.
Temperature
Weeping Fig likes it quite warm, somewhere around 20C is ideal.
Did you know?
Weeping Fig can get a bit upset and stressed when moved around. It'll start to shed its leaves and look a bit bare. Try to pick the right spot for your Weeping Fig and keep it there for best results.
This plant is toxic to pets.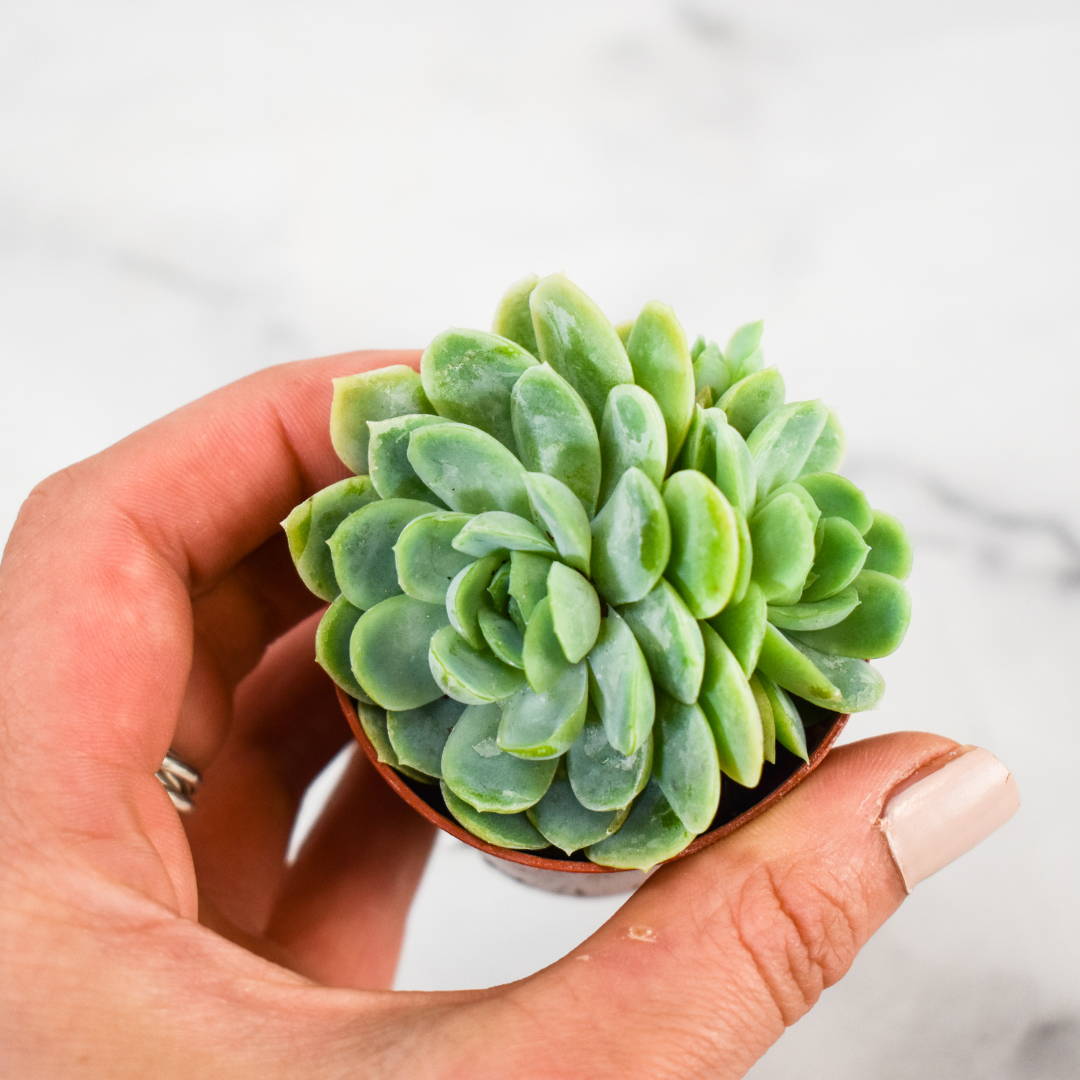 We are a 'succa' for our subscribers...
If you're not familiar with the wonderful world of succulent plants, the headline is they are super easy to love. Their easy care, sunny dispositions, and moderate growth habits make them perfect indoor plants and are ideal for beginners and less experienced plant owners.
This month we're gifting you your very own Echeveria Elegans, a gorgeous little succulent that'll withstand periods of neglect, low water and nutrients. Echeveria care is practically foolproof and is our September gift to our fantastic Lazy Flora subscribers.
We've included a care guide with everything you need to know about. taking care of your new succulent.
---