Even though your home might not be blessed with acres of rolling land, it doesn't mean you can't create a stylish yet small garden oasis. With summer just on the horizon, we take a look at six ways you can maximise your outdoor space in the best possible way.
Vertical Wall Planters
By utilising vertical wall planters, you're able to add colour and scent to your garden whilst retaining the ground space you have. Geometric and industrial inspired vertical wall planters add real personality to your space, while traditional wooden designs mean the space won't date easily. An alternative is to add a trellis or low fences to grow vine crops vertically, meaning they'll look great but won't take up much room at all.
Consider Artificial Grass
Although we're all about surrounding yourself by mother nature here at Lazy Flora, adding artificial grass to a garden has a number of benefits. The obvious one is that it needs zero maintenance, apart from sweeping up leaves etc. It also looks well-maintained all year round, with a natural green colour without the need for pesticides and watering.
Create Somewhere to Entertain
With the rise of city living, brands have cottoned onto the need for functional yet stylish garden furniture to takes up little room and can be stored away when not in use. A two-seater dining bistro set is the perfect addition to a small outdoor space – especially with a coffee and the newspapers on a Sunday morning. A tip here is to go for thin metals rather than chunky designs to visually maximise the space even more.
Embrace Your Curves
By adding curves to the garden, the eye is tricked into seeing a wider space than if you had, for example, a straight path. Add curves to gravelled areas or add stepping stones across your grass in an irregular route. Flower beds and curved container gardens are also a great way to add curved lines to the space, so consider this when you're planning the garden landscape.
Hide Rubbish Bins
The practicality is, you probably need to store your rubbish and recycling bins in your garden. But there are ways to camouflage them so they're not so obvious. Use wooden fence panels to build a surround for them, or even consider adding a transfer to the bins in a floral print to make them slightly more fitting for the space.
Add Decorative Items
Finally, add decoration to the space to tie the garden together in a stylish way. Lanterns, outdoor cushions and rugs, large planters in a variety of prints and colours, birdhouses and plastic crockery for alfresco dining are all great ways to add character to a small garden, as well as tying it together with a similar theme. Don't forget about lighting either – why not use solar lights along your path or string fairy lights from one fence to the other to create a roof-effect?
Are you blessed with a large garden? Or are you looking to maximise the limited space you have to create a relaxing outdoor retreat?
---
Not a gardener? We can help! Lazy Flora is a beautiful plant subscription service that makes plant ownership hassle free and fun.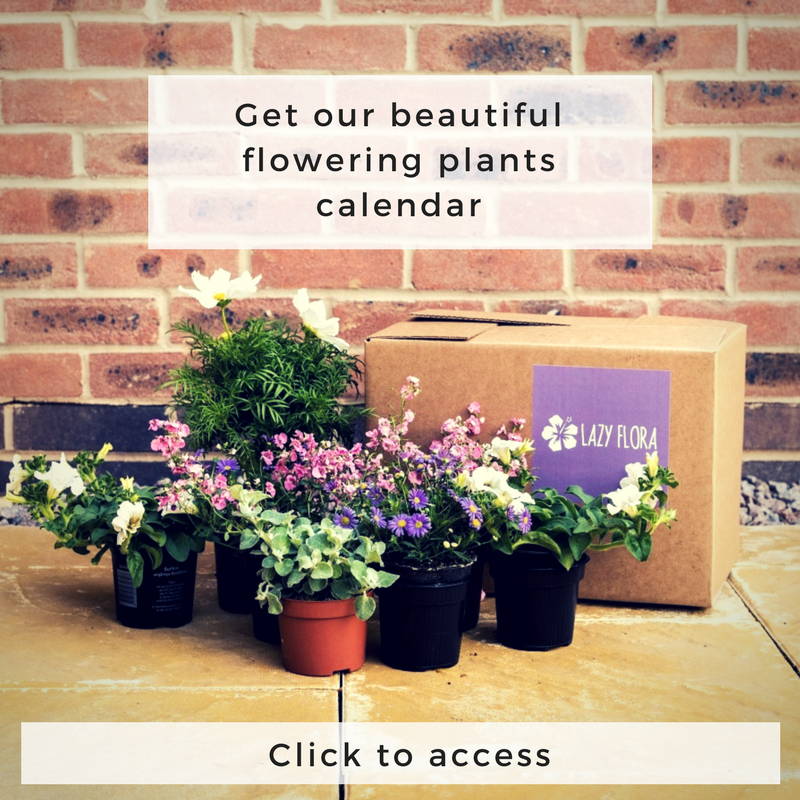 Here's a list of the plants you might find in your Lazy Flora Happiness Box plant collection. Side note: you will not find all of these plants ...
I'm so excited to present to you this lovely interview with Alice Vincent! In case you haven't come across her before, Alice is a...