How to grow sweet pea seeds
Sweet peas are easy to grow and can either be popped into the compost around your existing outdoor plants - they are perfect in containers - or in a new pot all to themselves.
The seeds need it a little bit warmer than it is now, so get them sown in April time. If you haven't got any room outside, get the seeds started in pots on your windowsill, and then plant outside in May, or even spread your love of gardening and give the seedlings away so everyone can enjoy the fragrance of the blooms.
To plant them
Push the seeds a centimetre or so down into the compost and push the compost back to cover the holes. And you know what? That's it!
Getting them growing
Make sure the compost stays moist - that lovely balance of damp but not wet. Water gently so as not to displace the soil or seeds.
In around two weeks you'll spot the little shoots popping through, and from there they will quickly develop into well-branched, low-growing plants.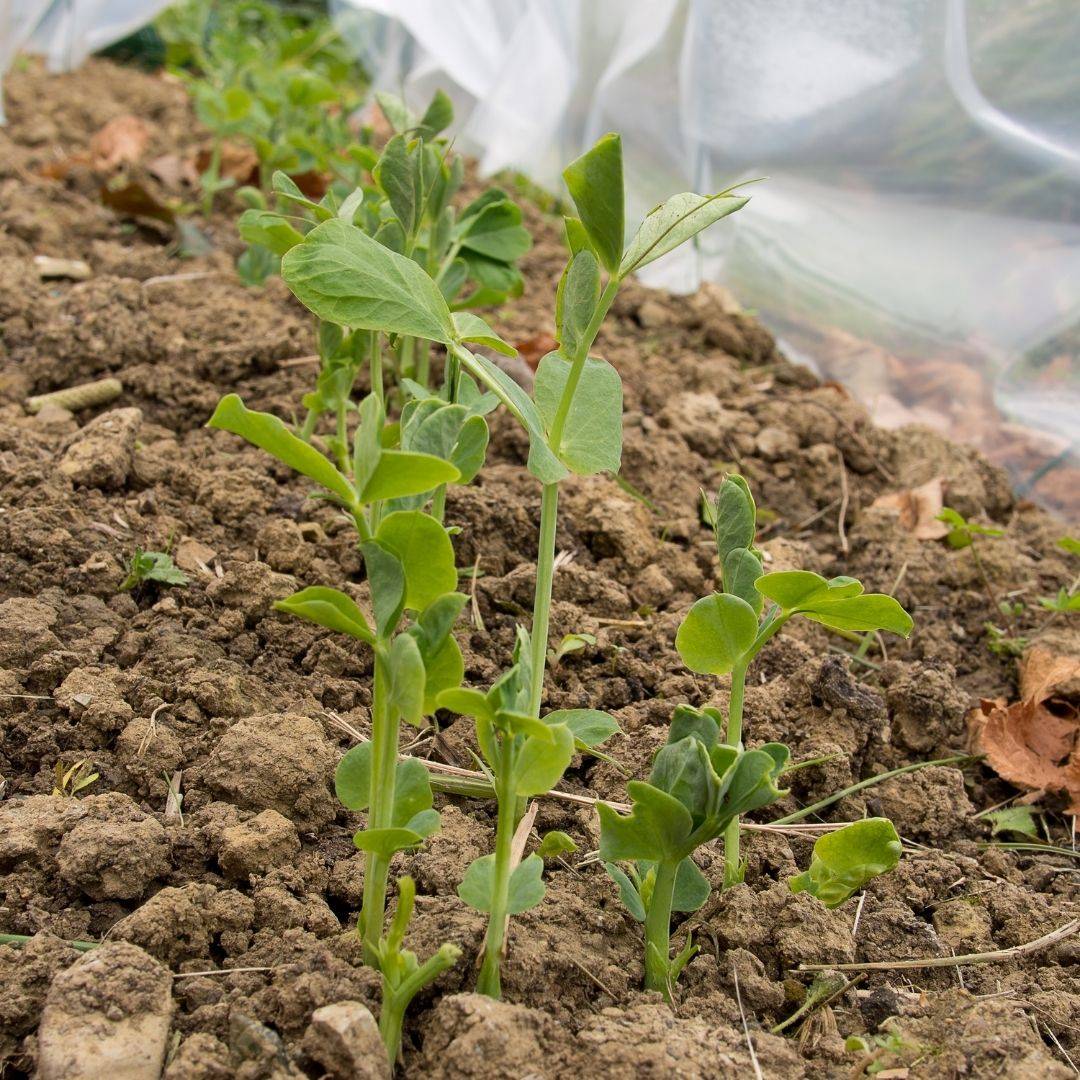 Where to grow sweet peas
Sweet peas are perfect for a patio, balcony, or container placed outside a window or door where you can delight in their scent in summer. The perfume is something to relish.
They are natural climbing plants, so will benefit from a climbing frame. This can be as simple as a tripod of canes tied with string at the top, or plant them next to a fence and watch them climb!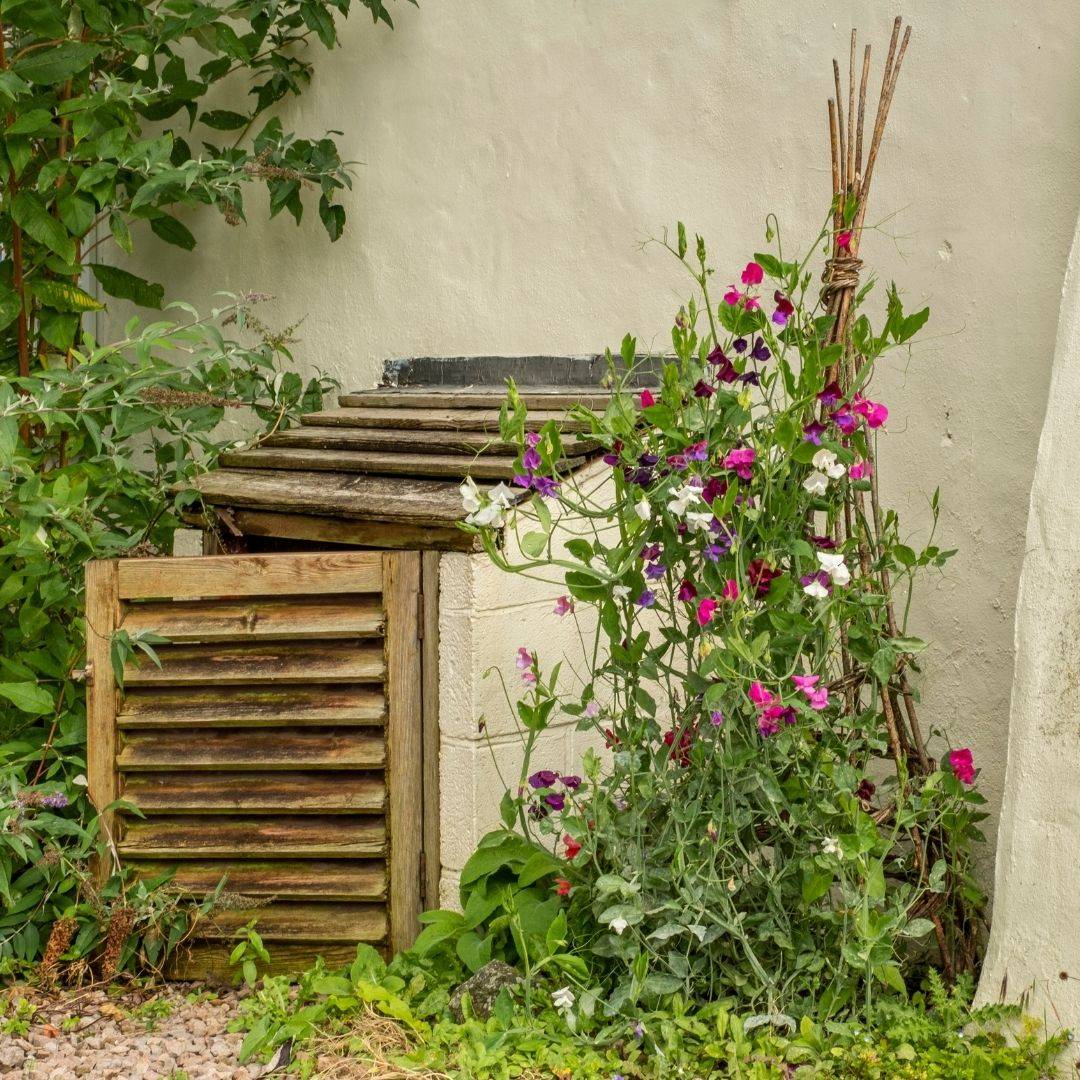 Encourage flowering
Remember to pick as many flowers for displays indoors as often as you can. This encourages the plants to produce flowers for longer into the summer.
---
Free sweet pea seeds, anyone?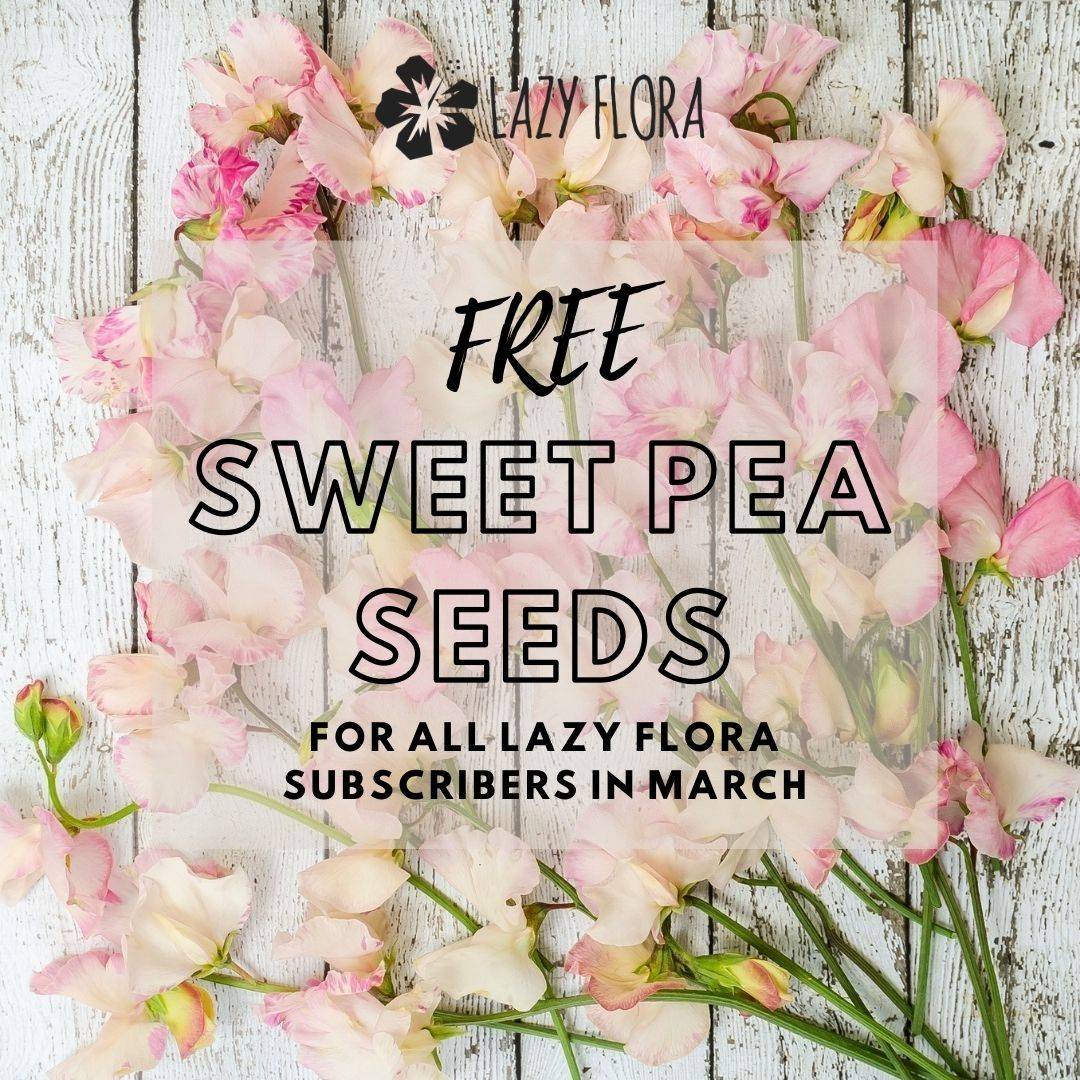 In March 2021, we're sending all our Lazy Flora subscribers some free sweet pea seeds.
This is a thank you on behalf of the Lazy Flora team for shopping with us, for supporting us, through the hardest of times that we've all experienced over the past year.
We appreciate so much that you have chosen to buy plants with us and don't take that lightly. We want to start doing more to show you that we mean it! So this is the start of a new initiative where we've challenged our amazing horticulturalist Phil to secure a special free gift for every single month of our subscriptions. So watch this space for lots of new reveals!
We'd love to hear from you. Drop us a line on help@lazyflora.com if you have any questions at all - we're always here for you!
Claire and the Lazy Flora Team xx
---