Lazy Flora caught up with the brains (and beauty!) behind therevision: a Youtube channel and brand founded by friends Emily and Becks, which focuses on achievable and inspirational interior hacks and DIY's.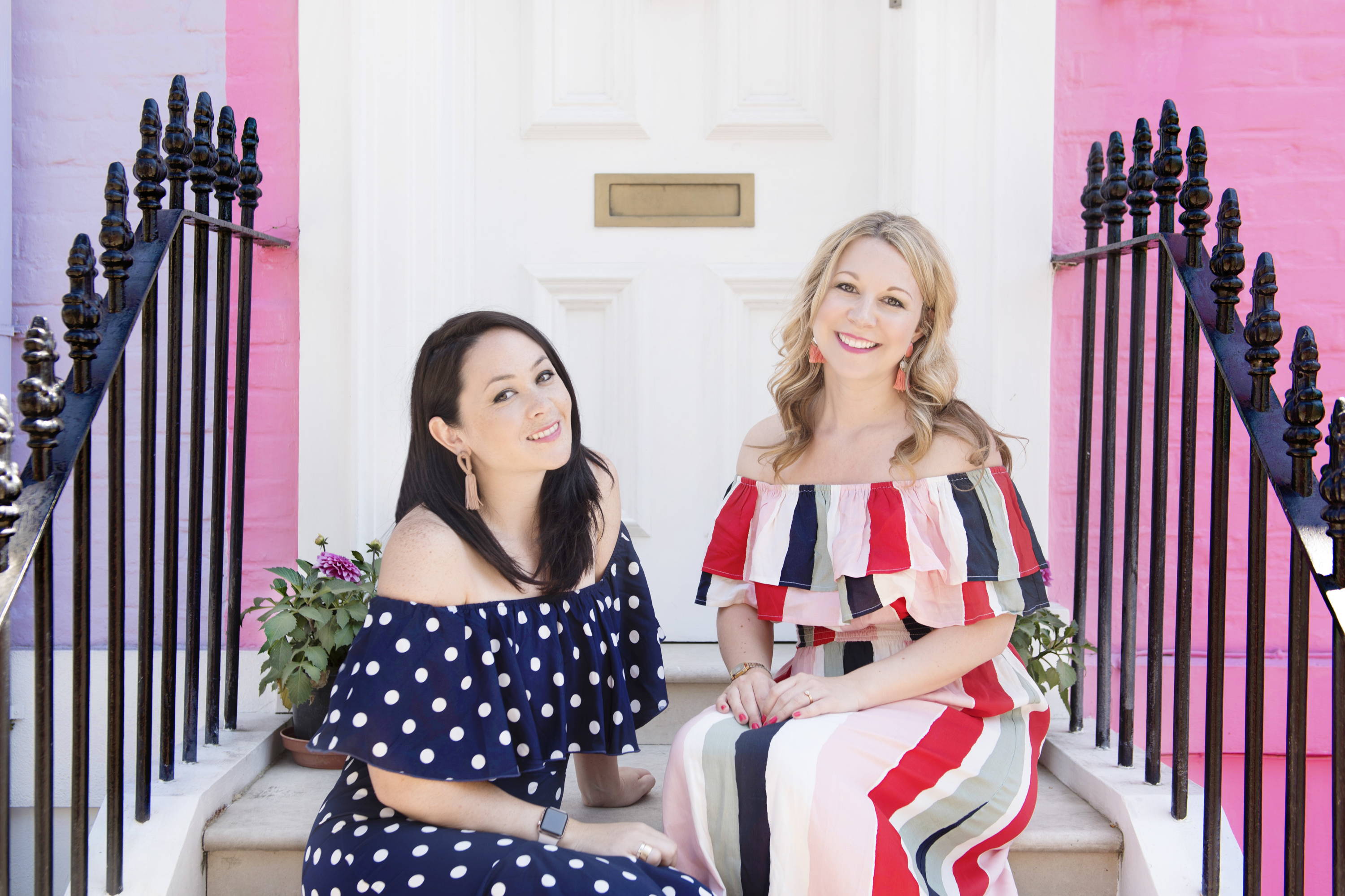 LF: Thanks so much for taking the time to chat to us today Emily and Becks! We'd love to learn a little more about therevision, so how did it come about? 
Becks: Well therevision really is about turning a huge passion into a business. We know that sounds a little cliché to hear, but in our case it's true. We have both worked in different fields for the last decade, and in fact it's the business that's been the driving force, turning us into fantastic friends as well as business partners.
Funnily enough, we had only met a couple of times in two different countries before deciding to work together; about 5 years ago at Emily's cousins' wedding in Ibiza and then 2 years ago at the same cousin's birthday in London. Maybe it was the cocktails that were flowing that night in London, but both us and our (now) husbands all got on like a house on fire and chatted well into the early hours of New Year's Eve!
But it was in late January this year, that we both decided to meet up to discuss a potential idea. Back in 2012, I had posted on my own YouTube channel a couple of upcycling videos, both of which did pretty well, reaching around 150-600,000+ views each. In the time between the party in London and this January, I'd also bought a house and decided to effectively upcycle it entirely, to achieve the look I wanted at the limited budget my husband and I had.
Emily: With all this knowledge, there was definitely an opportunity brewing, and after years of working in broadcasting (as a Film Critic for the BBC, Sky, ITV etc, Content Creator and Presenter) Becks knew that she wanted to take all of her experience both professionally and from what she'd learned from her home upcycling experience and create a business that hasn't really been explored specifically in the UK, and to this extent.
So that's when I received a Facebook message out of the blue, inviting me for a coffee (seriously, we didn't even have each other's phone numbers then!). Now, after working over a decade in editorial publishing on magazines such as Woman & Home and Woman's Weekly, I had decided (in December 2016) to go freelance, and worked with amazing brands such as Furniture Village, Tesco, TK Maxx and Moonpig for their commercial campaigns and styling their events.
I'd also been super busy teaching everything from modern calligraphy, paper marbling, lino printing and origami and had managed to write and publish a book called Paper Christmas. But it was the week that the book had wrapped up and I began thinking to myself to I needed a new project to get my teeth stuck into! And voila, the universe (and Facebook) heard me, and from that one coffee shop meeting, our business was born.
You've just released your second YouTube video, which is part of your Ikea Hacks series. What prompted you to turn to video content as opposed to, say, blogging, or Instagram?
Becks: We knew that the best way for people to learn about what we were doing was to see it in action (warts and all), and that we wanted to create an honest business about the DIY highs and lows, of making your home look lovely on a budget. Apart from the videos that I had put up in 2012, we found that the online video presence for DIY was either people's own home experience, a one-off video by a lifestyle vlogger who maybe focused more on different areas and happened to add something about their home as an extra video, or something that had been created in the US.
As a point of difference, we wanted to create videos where our audience felt they could get to know us as people; we wanted to create videos that had a studio environment, so that our audience knew they were watching something that was of good quality and was consistent; and most importantly we wanted people to have fun whilst they made their own DIY's. So if they saw us as almost their 'big sisters of DIY' they would feel like they could chat to us, ask us questions, and know that it doesn't always work perfectly first time, and more importantly, that, that is ok to make mistakes!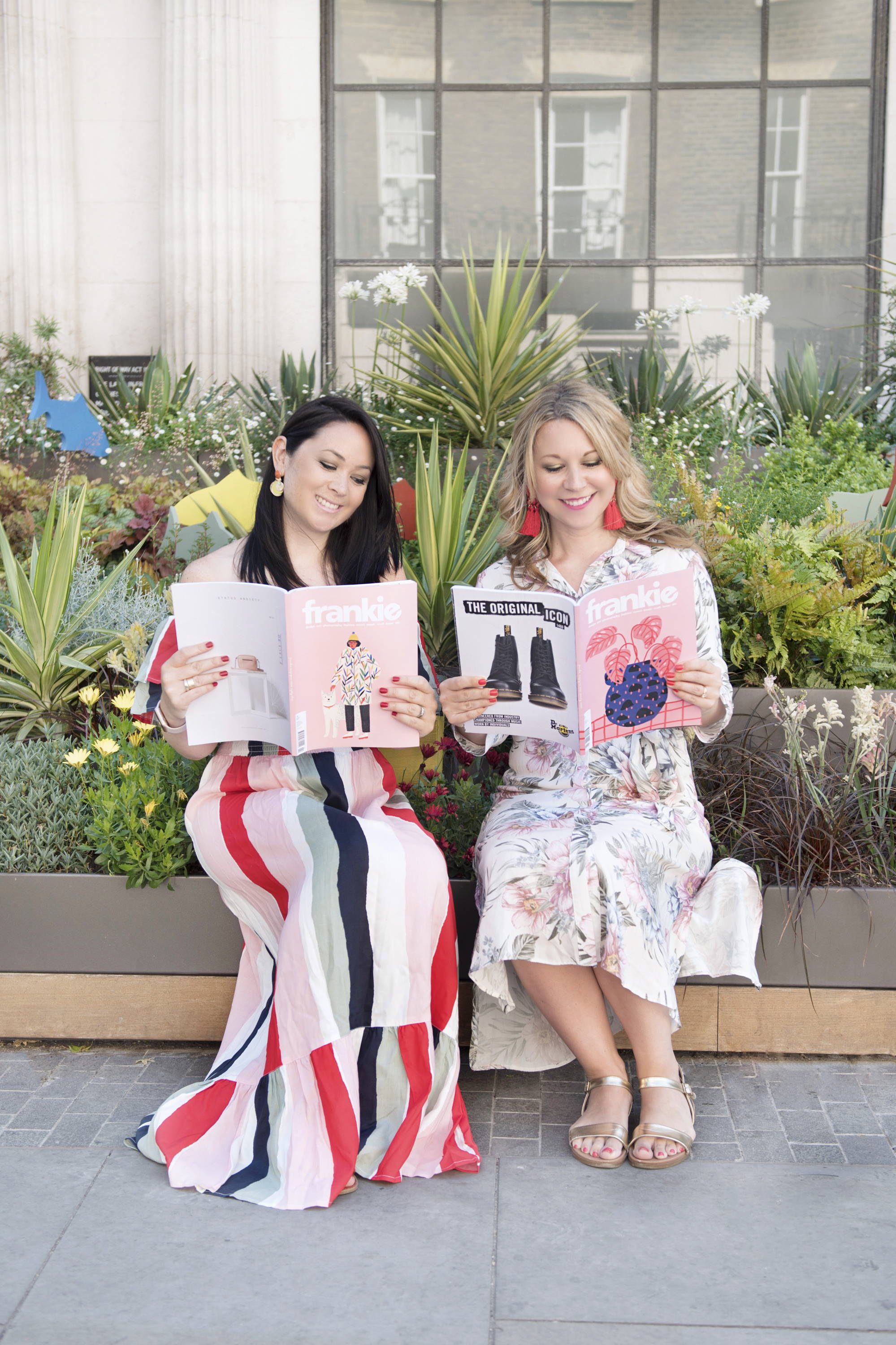 Who is your target viewer, would you say?
Emily: We'd love to appeal to people of all abilities. We're starting off with some fantastic Ikea Hacks, which are small, simple and fun. Anyone who's never done DIY or upcycling before will hopefully find this series not only relatively easy to do, but also inexpensive and a great thing to do as a break from their busy lives. It's also something that we hope our audience will look to do with their family too, so getting their kids to help out with the painting etc so it really can be a piece for the home that the whole family is proud of.
For the more experienced or ambitious DIY-ers, we'll soon be launching our 'Big Builds' series, where we build things from scratch, show you how to tackle more complicated upcycles using different methods and, of course, create those show stopping looks for less.
But the main thing is that we listen to what our audience want and create videos that will best help them, so we always welcome comments and ideas on our channel and Instagram to know what to make next. We see the videos as a go-to for ideas, advice and inspiration and so chatting with our audience is one of our favourite things about the job so far, we learn as much from them as they do from us.
How would you both describe your personal interiors style?
Emily: I dream of having a home that's minimal, neutral and calm...but sadly that is a million miles away from reality! I love colour, stuff and more colour! My bedroom is a deep jade green, but the bedding is neutral to create a peaceful haven, it feels like I'm waking up in a forest every morning! I love combining old and new, unusual and quirky pieces, one off finds from holidays abroad and car boot sales, combined with my own artwork then arranging them all on a shelf or wall. Even my books are arranged like the rainbow. I am a big fan of a houseplant, although to say I have greenfingers would be a lie, as even my cacti die! My favourite trend of recent years has to be combining soft pinks with greenery, there is something so pleasing seeing these two shades together, they make my heart sing!
Becks: Thifty, bold and eclectic, oh and full of stuff! In my house, every room is distinctly different (and that has nothing to do with the fact that I've redecorated each one at least twice!) I love bold colours that are warm and inviting but also tell their own story. My lounge is top to toe in Farrow and Ball Downpipe but mixed with bold colourful pieces of art and neon signs that really pop. My dining room is painted in a rich Oxford Blue from Dulux, with my favourite find, a giant Greta Garbo picture rescued by me from a rubbish dump, that sits pride of place above the drinks cabinet. All the accessories I've found for my home are from car boot sales, from the vintage books to an original 1950's drinks trolley which I picked up for £10 and wheeled it all the way home! In terms of general trends at the moment, like Emily, I love soft pinks and greenery, however on my next project (turning my spare bedroom into therevision's studio) I'm going to take that trend to the extreme with some palm leaf wallpaper, gold accessories and bold pink walls!
Would you class yourselves as green fingered?
Emily: Ha! Not really...see above! Not having a garden makes things tricky, I dream of having a vegetable patch and a wild garden one day!
Becks: Well, I inherited the most lovely established garden when I bought my house. However, keeping it so lovely has been a learning curve in itself. My mum is an amazing gardener and is constantly trying to teach me and my hubby what to do, and I think the biggest lesson is to have patience, something I'm still getting to grips with when it comes to waiting for mother nature and the plants to bloom!
Can we expect any outdoor DIY's in the future? Any plant painting or furniture upcycling perhaps?
Absolutely, we'll be looking to create DIY's for big and small gardens, and also indoor plants too! We have a fantastic Ikea Hack for a boho terrarium launching as our next video and in a few weeks a fab hack for a hanging planter also! So keep your eyes peeled on our YouTube channel!
Finally, as we ask everyone this question, which is your favourite flower or plant?
Emily: I love proteas, I had one in my wedding bouquet, so every time I see them at the florist they make me smile! I LOVE eucalyptus! And I am rather partial to anything tropical and leafy, a good old Monstera or a Calathea - the Ornata has the most incredible pattern on its leaves!
Becks: Quite simply, succulents. They look fab, you can place them in pots on their own, as part of a succulent garden or in a terrarium. I have so many in my house, I think I'm a little obsessed, but they really do make me smile. Oh and I adore Aloe plants too! They're curious to look at and you literally cannot kill them, so for anyone who struggles a little with keeping plants alive all year round, both of these are low maintenance and striking to look at.
Links to therevision's YouTube Channel:
How to Ikea Hack a Gold Leaf Vase
How to Upcycle a Mirror
It makes the Lazy Flora team SO happy when you share your beautiful pictures with us, because that's how we know that what we're doing i...
Zygopetalum is a beautiful and unusual-looking member of the orchid family. Here's how to take care of it. Native habitat Tropical South America. ...