Nervous to grow vegetables? Five reasons why potatoes should be your first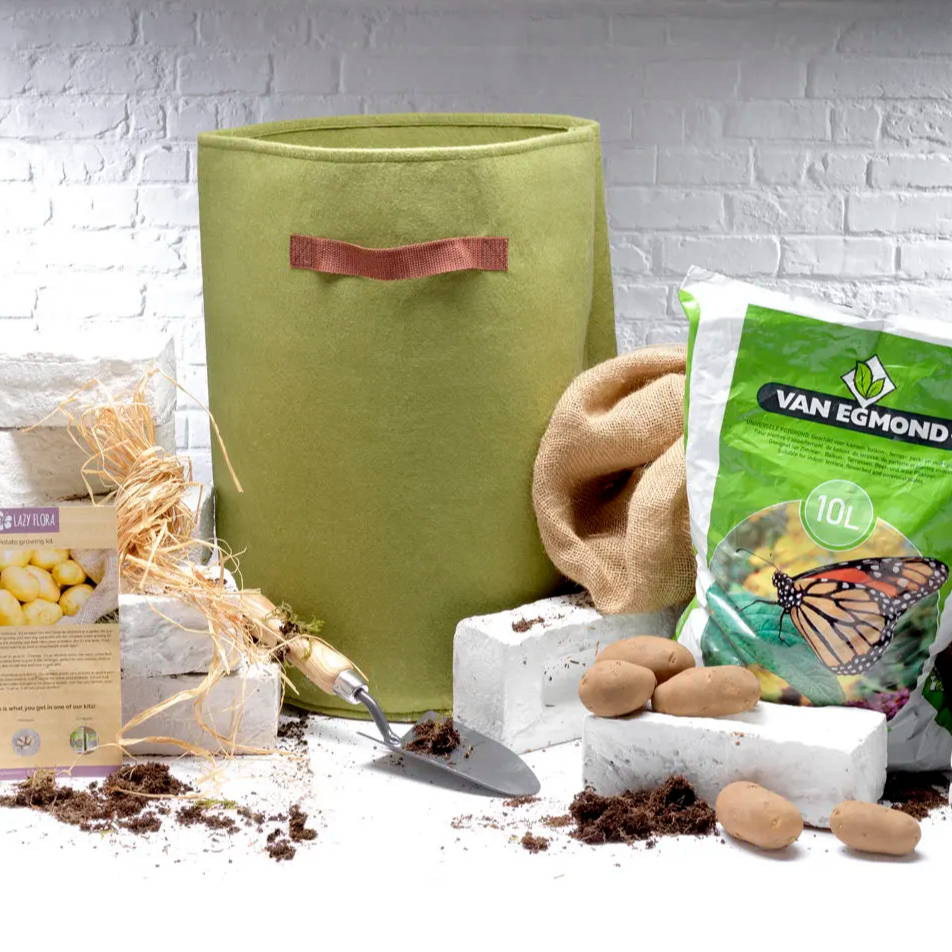 Last year we saw a huge rise in individuals growing their own vegetables. Was this because of the lockdown panic? Or was it actually because everyone had more time stuck at home and fancied something productive, fulfilling and relaxing to do?
However, not everyone grew their own vegetables. Many gardeners looked on with green envy as first time veg growers hauled out potatoes, pulled up carrots and snapped off beans. But here at Lazy Flora we believe that everyone, with a little help, can grow their own produce.
Growing vegetables does not have to be daunting and here are five reasons why you should build your confidence with potatoes.
1. Potatoes are not divas 
Potatoes can grow in less desirable conditions. They are adaptable to soil conditions and seasons which makes it difficult not to produce a healthy yield. All they really require is a lot of water!
2. It is hard to overwater potatoes
Watering is vital to producing a fantastic crop as the lush canopy of leaves that form in early summer will stop rain from reaching the compost. The last thing you want is your roots to get dry as the potatoes will not form properly.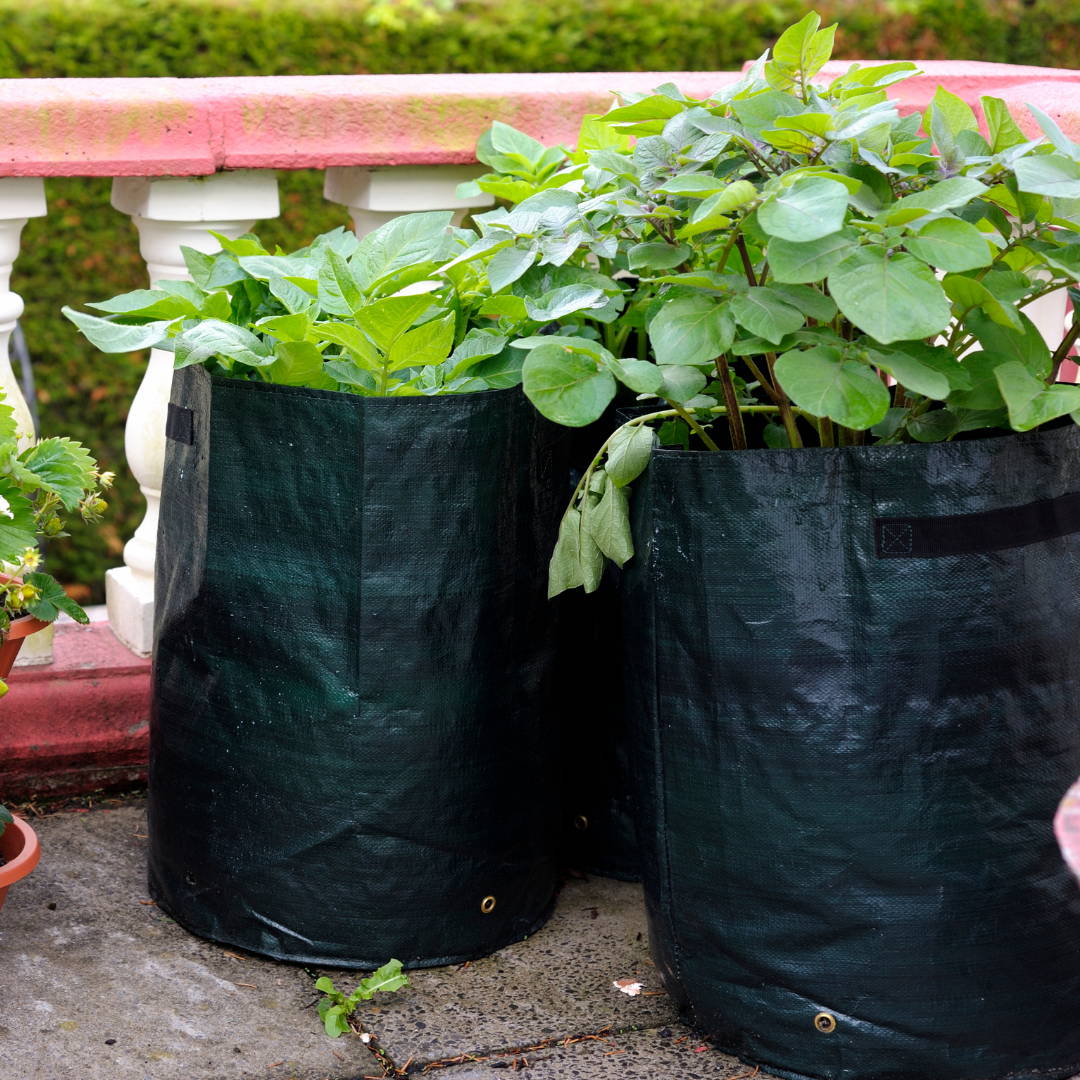 3. You don't need a huge space
You don't need an allotment or a garden the size of a small county to grow vegetables. Potatoes can grow happily in our 40L felt-like porous potato sack, on a balcony or small patio. The potato sack and full instructions is included in our complete potato growing kit. 
4. There are endless opportunities to enjoy your potatoes
Jacket, roasted, mashed, boiled, chips or in a salad. The ways to enjoy your harvest are countless. If you are feeling particularly inspired, influencer Poppycooks created a series of recipes 'Around the world in 80 potatoes!'.
5. Everything you need to grow a perfect yield is available in one purchase
We aim to make gardening accessible to all and have included everything you need to grow a superb crop from seed in our potato growing kit. The kit means you don't need to do your research as everything is included, the potato sack, compost, seed and even instructions!
Planting potatoes is the perfect early Spring project and we can't wait to see the fruits of your labour of love.
Don't forget to share your Lazy Flora photos with us on social media. We all love seeing and sharing your gardening successes (as well as giving advice if you need a helping hand!). Drop us a line on help@lazyflora.com if you have any questions at all - we're always here for you!
---
Free sweet pea seeds, anyone?
In March 2021, we're sending all our Lazy Flora subscribers some free sweet pea seeds.
This is a thank you on behalf of the Lazy Flora team for shopping with us, for supporting us, through the hardest of times that we've all experienced over the past year.
We appreciate so much that you have chosen to buy plants with us and don't take that lightly. We want to start doing more to show you that we mean it! So this is the start of a new initiative where we've challenged our amazing horticulturalist, Phil, to secure a special free gift for every single month of our subscriptions. So watch this space for lots of new reveals!
We'd love to hear from you. Drop us a line on help@lazyflora.com if you have any questions at all - we're always here for you!
Claire and the Lazy Flora Team xx
---