Our October outdoor plant collections
October is synonymous with Autumn and the transition away from summer into the colder
months; made joyful by pumpkin flavoured everything, warm tones and Halloween!
But there's more to this time of year than the ubiquitous pumpkin. So we are delighted to share with you that ghostly stems, spidery finger-like leaves and a blast of floral colour all await your containers and troughs with your October outdoor plant collection from Lazy Flora.
October is also a time to assess your display and make sure everything is looking tip-top
and ready for the winter months. How tough, or hardy a plant is starts to become vital as
Jack Frost is getting closer.
Highlights this month are Erica Darleyensis and Gaultheria procumbens as both add year-round greenery and a gorgeous winter feel to your garden. In our 16-plant boxes, you also have vibrant berries on the very hardy Skimmia Japonica.
Cyclamen, Chrysanthemum and Violas add some gorgeous, delicate colour through the late season and in the larger box there is also an Autumn garden staple - Aster Starletta to add an extra pop of colour to your garden.
Have fun with this month's collection and please let us know how you get on. Remember we love to see your photos on social media! We're on @lazyflorauk on Facebook and Instagram. 💖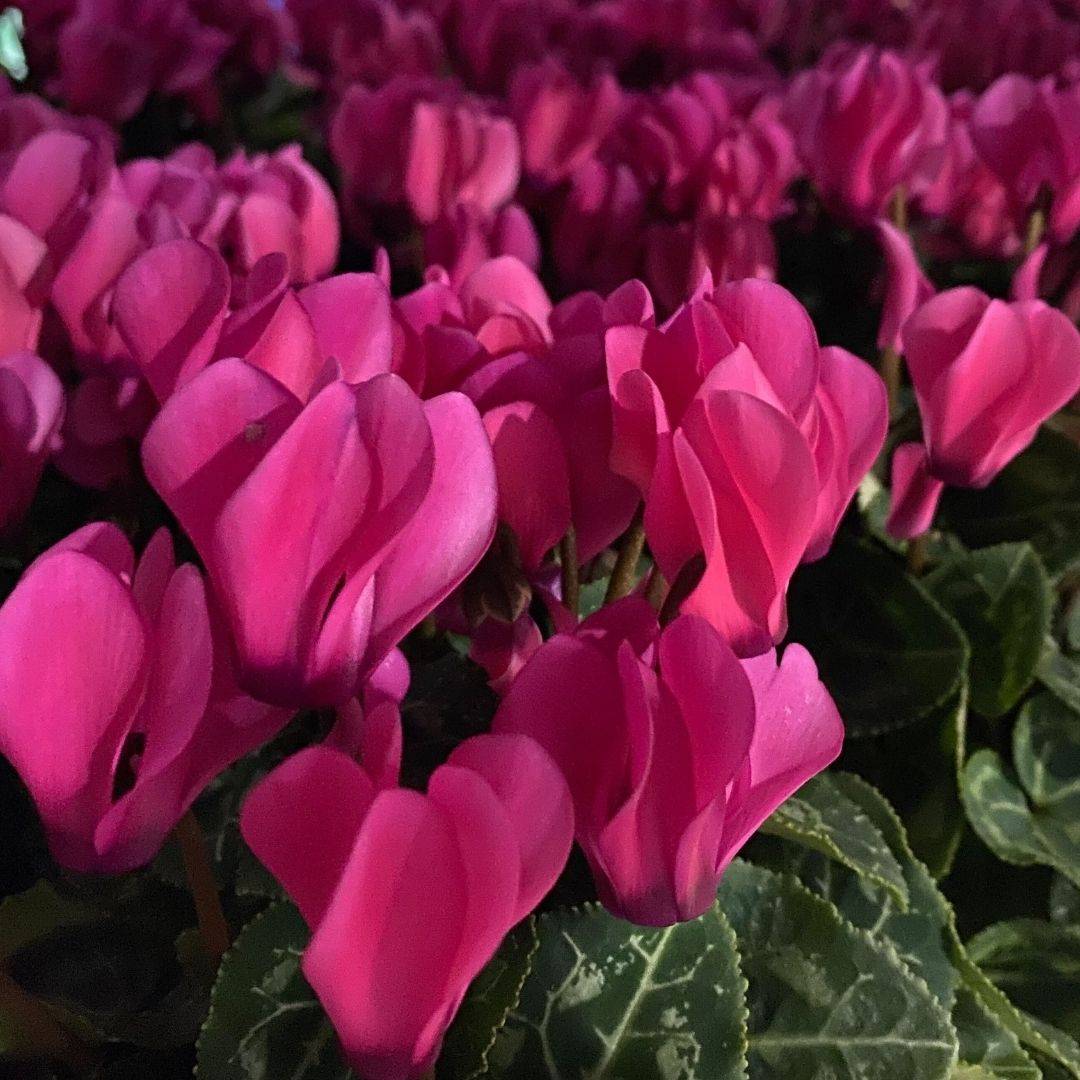 Cyclamen are beautiful little flowers that bloom in the winter months, giving you
garden interest well past when many of your summer blooms will have fallen back. It
can be planted into beds but is usually grown in patio pots. It really does prefer the
cooler temperatures (but not below freezing), so a shady, sheltered spot where it'll be
protected from the elements is best in moist, well draining soil.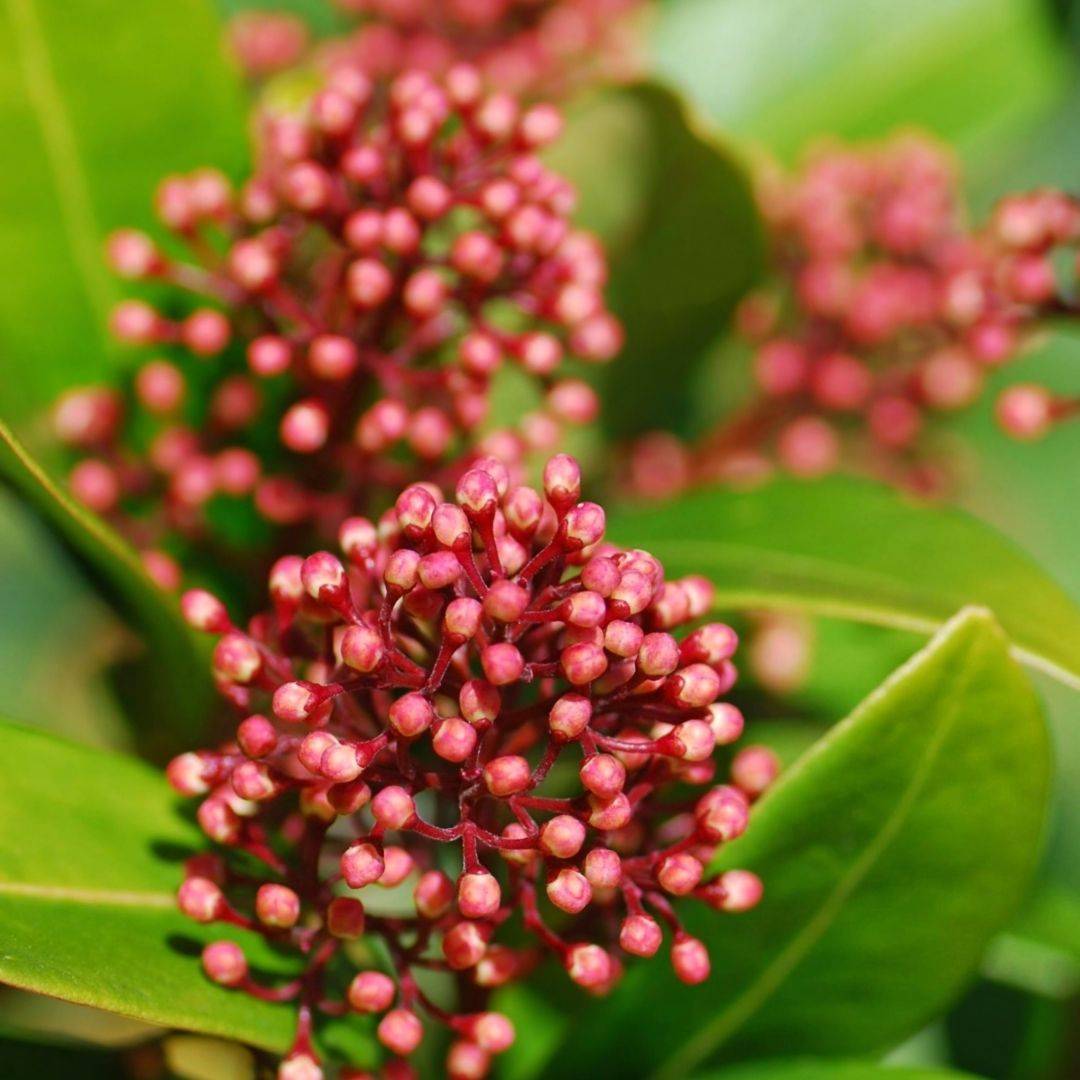 Skimmia japonica is an evergreen that grows with reddish, deep green leaves; buds
form in winter to give clusters of tiny flowers in spring. It's ideal for growing in an
Autumn or Winter container display or using to fill gaps in the border. Plant in moist
but well-drained soil in partial to full shade.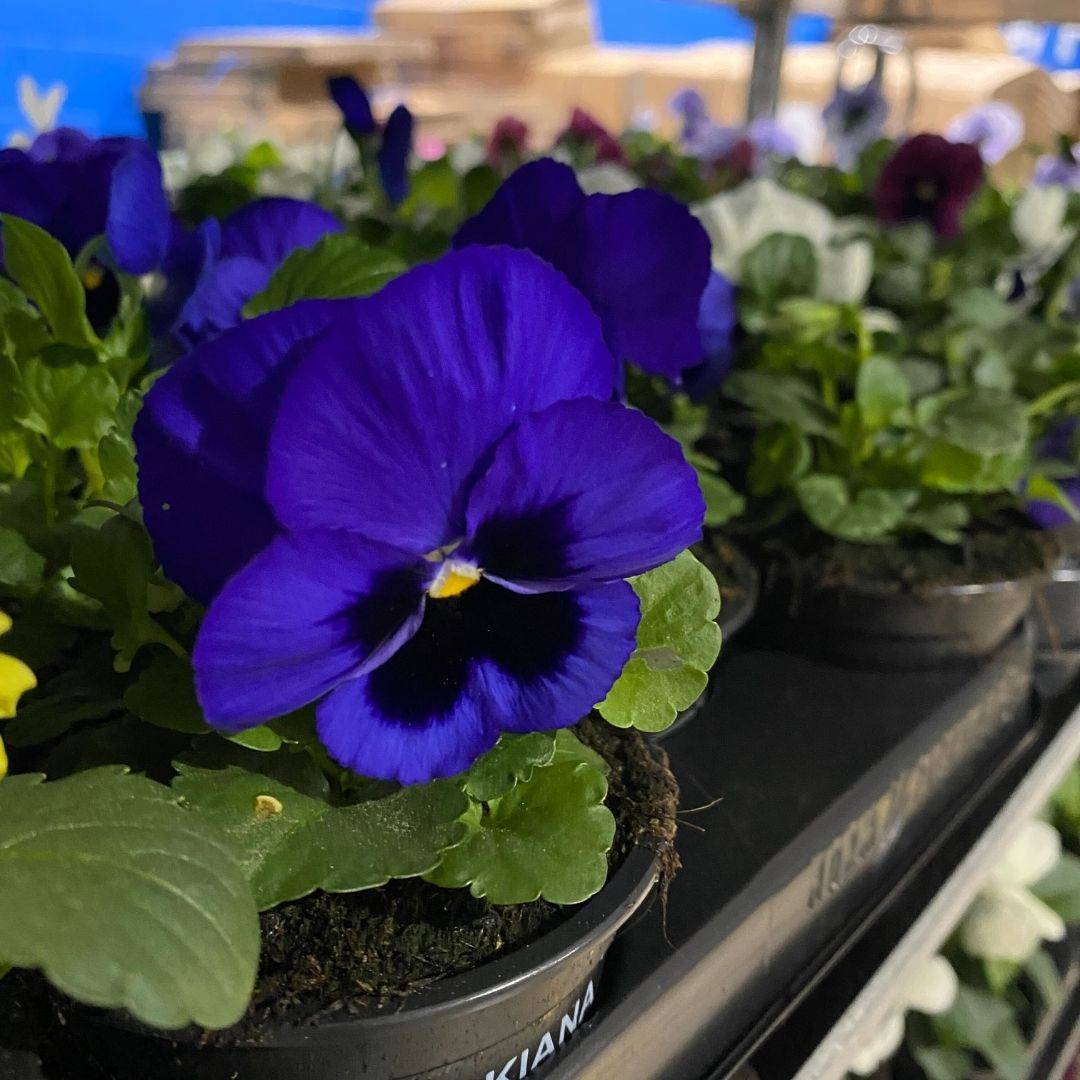 Viola is one of the first plants to splash colour even in the cooler winter days. They are
perfect for starting and ending the season in colder climates, and for bridging the
seasons. In mild winters they can remain in bloom throughout the winter. Violas are
also edible flowers and make beautiful garnishes and decorations for baking. Plant in
moist, well-draining soil in full sun to partial shade.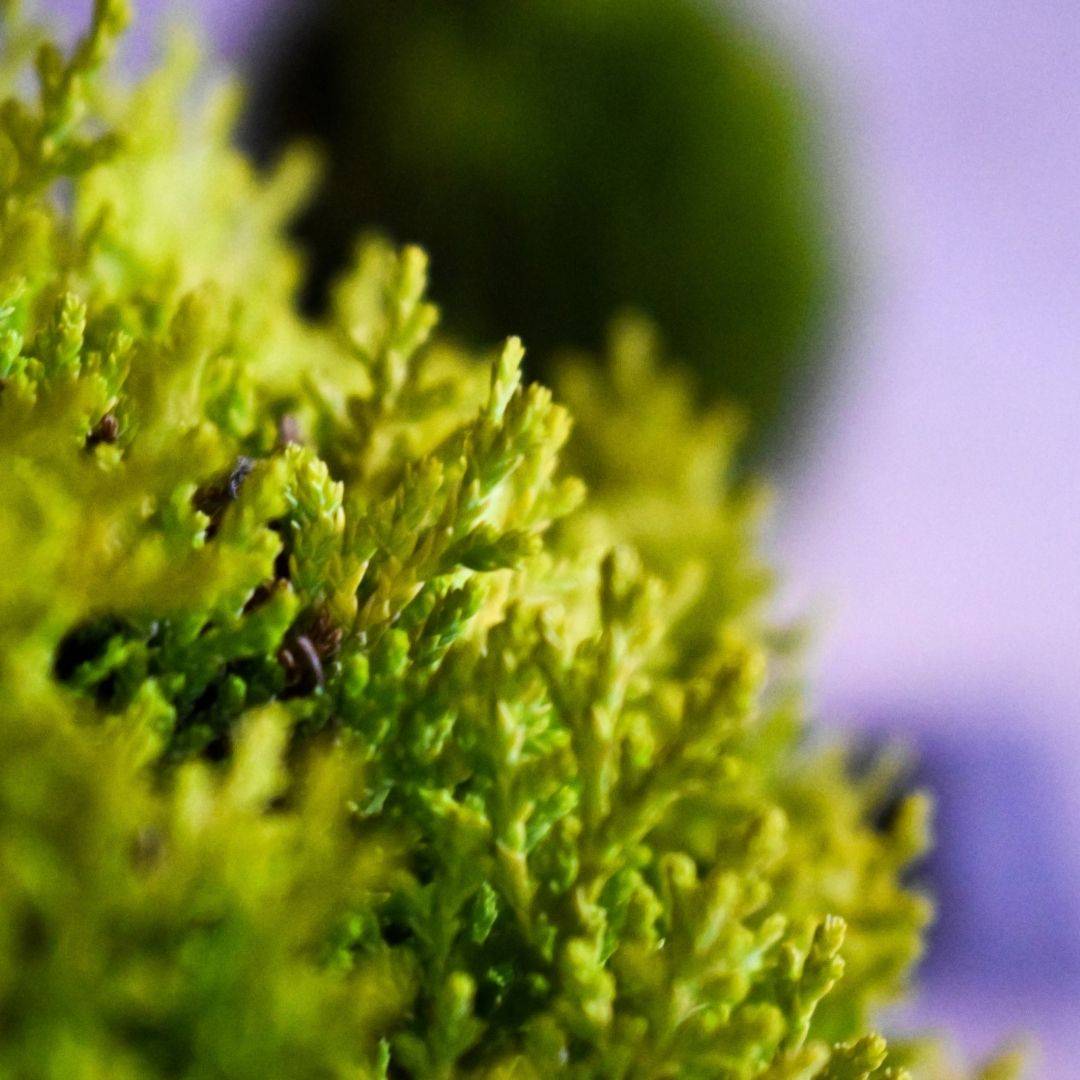 Chamaecyparis is gorgeous hardy, evergreen conifer known for its flat branches and
small pine cones; they come in many colours from blue to gold and including several
shades of green. Chamaecyparis can be lovely a feature plant on its own or can make
a great hedge when grouped. Chamaecyparis is a real asset in the garden all year
round. Plant in moist, well-draining soil in full sun to partial shade.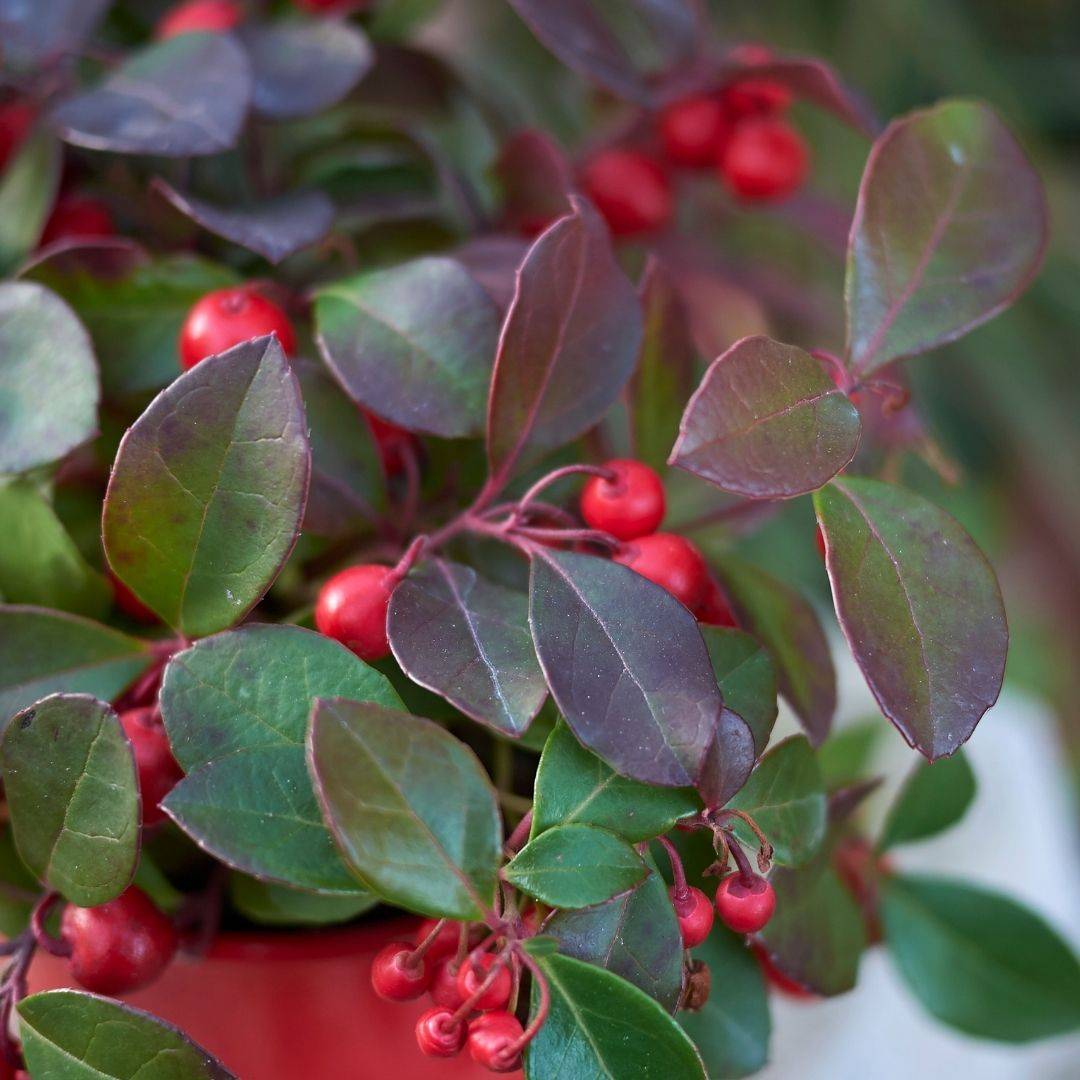 Gaultheria procumbens is a small evergreen shrub, which can grow up to 15cm in
height and loves to spread! It has lovely rounded leathery leaves, that smell amazing
and turn reddish in winter. It blooms with small, bell-shaped white or pinkish flowers
that are followed by gorgeous red berries. Perfect for the winter season! This plant is
hardy and is happy in full sun or partial shade in a sheltered or non-sheltered position.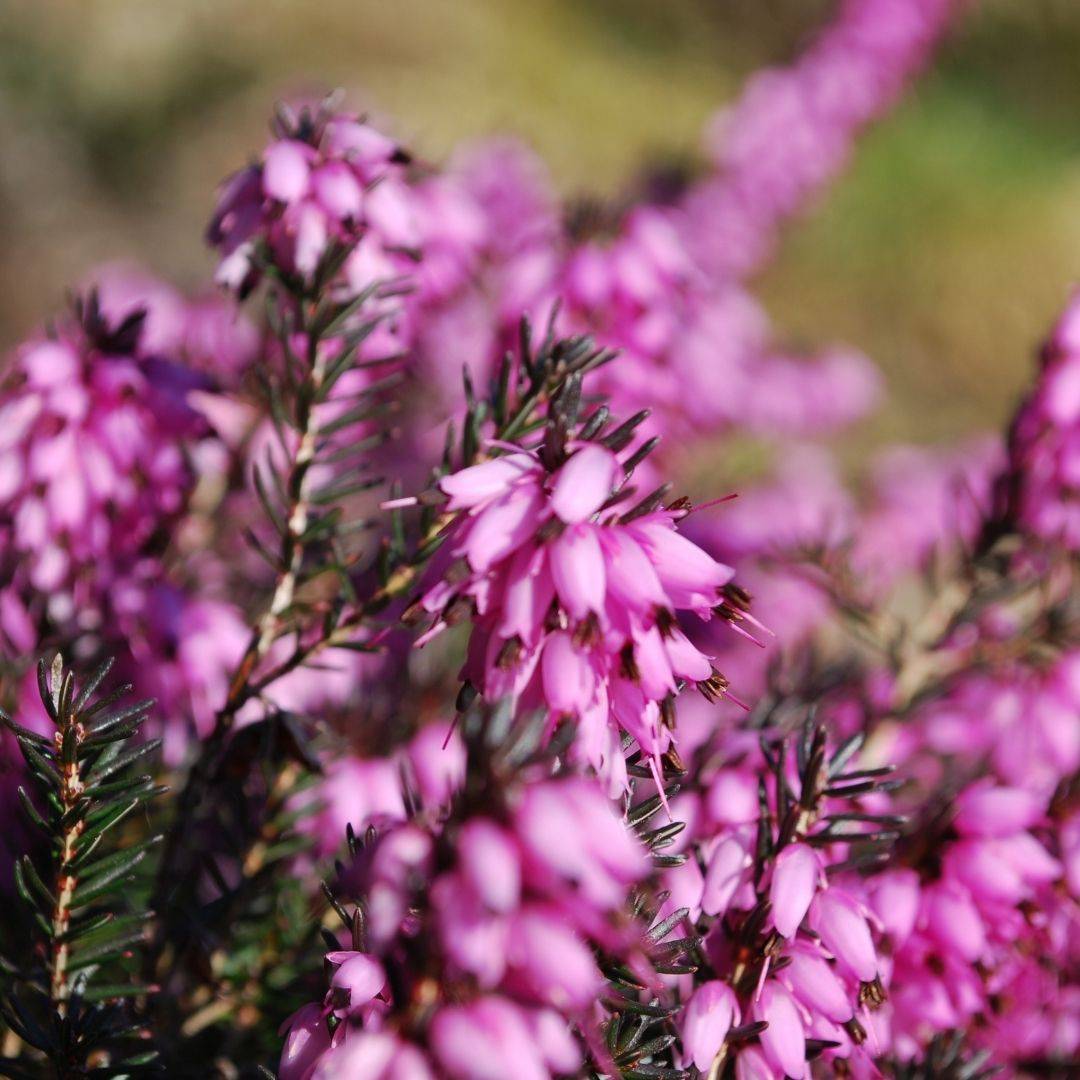 Often mistaken for Heather, Erica Darleyensis is a tough, reliable, bushy evergreen
shrub with stiff glossy green, needle-like foliage that blooms with creamy-pink tips in
spring. Perfect for planting in bold drifts with other heathers, it's great for adding a
splash of colour to the garden around Christmas time when little else is in bloom.
Prefers a rocky, unimproved soil in full sun or partial shade.
Heuchera micrantha 'purple palace'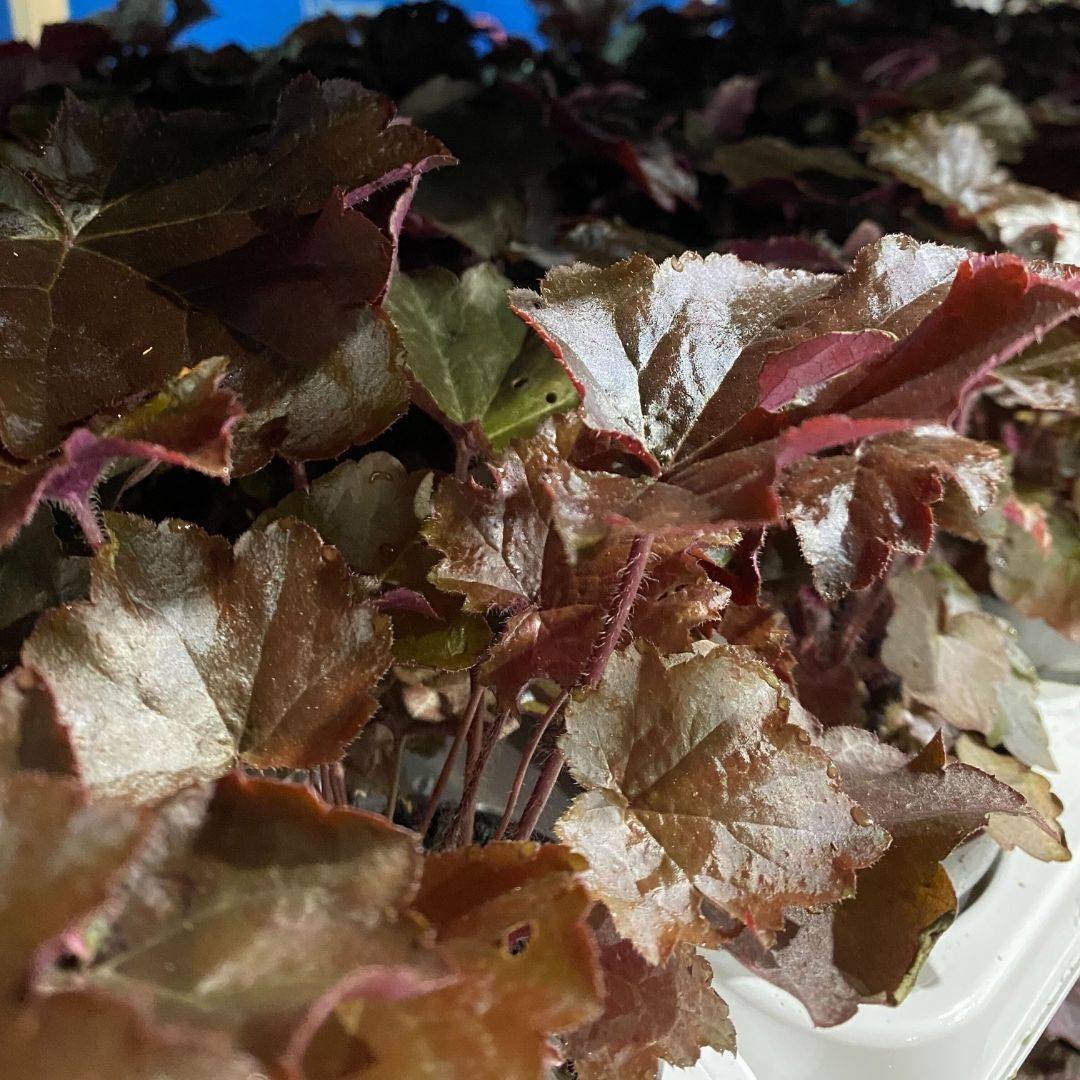 Purple Palace is an excellent choice for towards the edge of the border or in
containers and tubs. It's gorgeous, maple-shaped leaves vary from bronzey-green to
rich purple-red with spikes of small creamy-white flowers appearing in early summer.
Plant in moist, well draining soil in full sun or partial shade.
These cheery little flowers will brighten up patios and beds with an inexhaustible
supply of fully double flowers. Blooming in delicate shades of pink and purple, they
truly live up to their name of being the 'Stars'. Plant in a sunny spot that'll still get a
little shade through the day and in well-drained soil. If the only option is full-sun, water
them a little more regularly.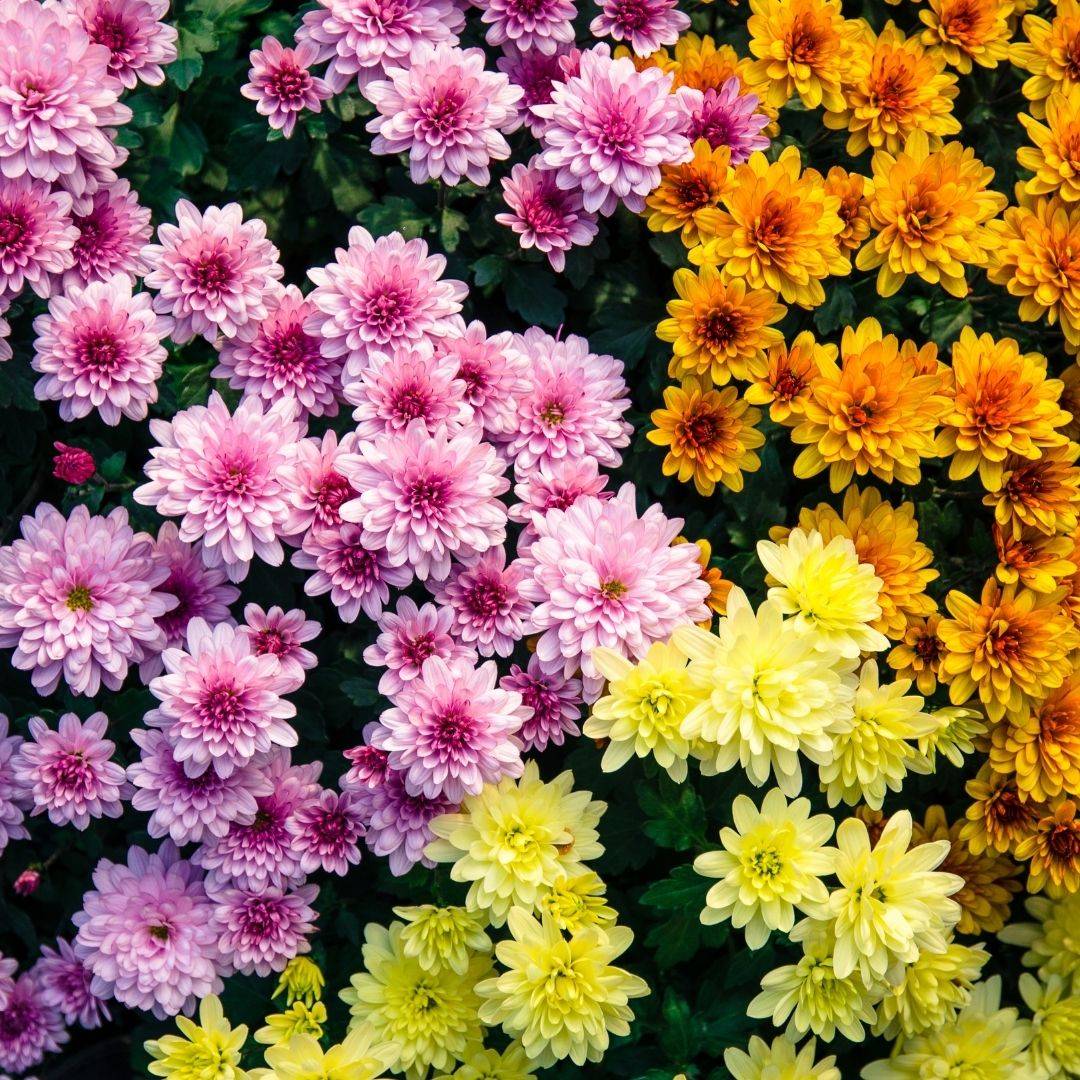 An autumn garden staple, the Chrysanthemum is a half-hardy to hardy flowering
plant which adds a beautiful pop of colour to your garden. In Chinese culture, the
Chrysanthemum is a symbol of Autumn and the flower of the ninth month. It's also a
symbol of longevity due to its health-giving properties. A real gem. Plant in moist but
well-drained in full-sun or partial shade.
We tailor our plant subscriptions to your growing conditions and your life.
Do you have a shady or super sunny outdoor space? Need pet-friendly plants? We've got you. Click the link below to best tailor your plant subscription to your life.
---