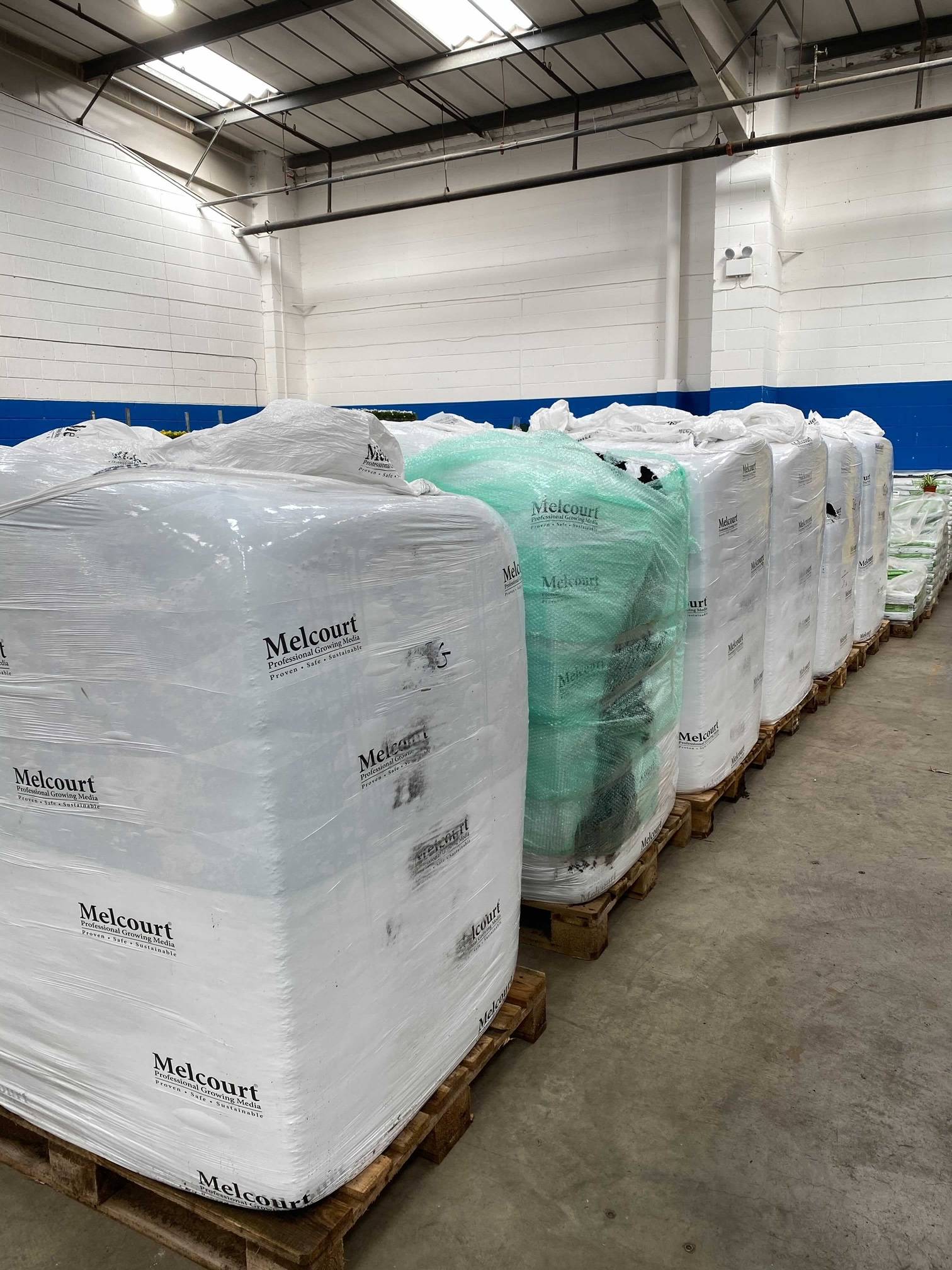 Let me tell you about one of the most exciting deliveries we've ever received at Lazy Flora HQ.
A couple of weeks ago, we received this amazing delivery of 6 tonnes of beautiful peat-free compost.
Yes, that's 6 tonnes of peat-free, top quality growth joy!
I'm delighted to announce that from this week, Lazy Flora compost is officially peat-free.
And it isn't just any peat-free compost, either. It's the best there is, from a Royal Horticultural Society-approved supplier. It's like the Gold standard of peat-free compost.
So from this week, rather than the regular plastic bags of compost you may recognise in our deliveries, you'll start to see thick paper bags full of our beautiful new peat-free compost.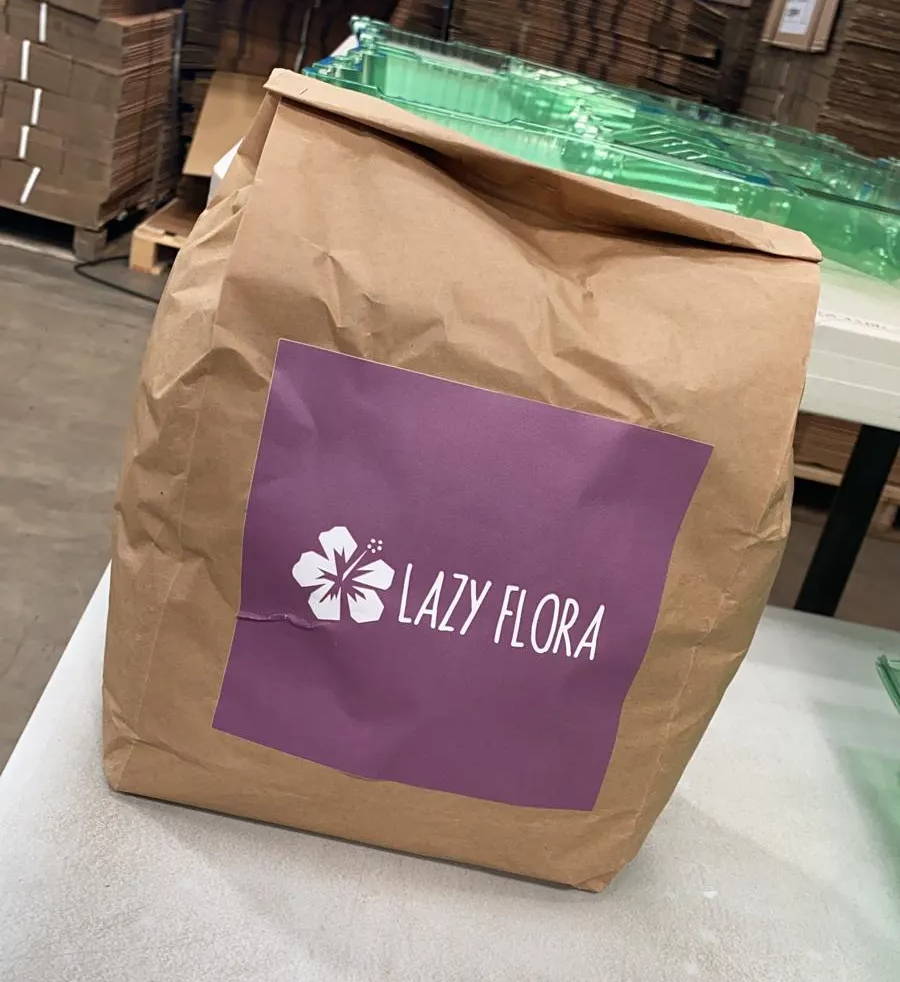 We're going to be shipping our fancy new compost in paper bags (very strong ones!) in order to further reduce our environmental impact.
These bags will biodegrade quite quickly, so you should be sure to store it in a dry place, and use the compost within a week or so of it arriving with you, otherwise the paper bag may start to disintegrate and become difficult and messy to move.
We appreciate that this may be a little bit of an inconvenience, but we think it's a worthwhile compromise if it means we can reduce the amount of single-use plastic we're generating and using. We hope you agree with this choice.
Why is peat-free compost good?
The peat commonly used to form the basis of potting compost is harvested from peat bogs. Peat moss is amazingly fertile, highly absorbent, and sterile. It's a brilliant medium for growing plants. That's why gardeners have loved it for such a long time.
But the problem with peat is that it's not renewable. It takes millions of years for peat to form. And digging up peat bogs is not advisable either; a third of the world's carbon is stored in peat bogs, and harvesting it releases carbon dioxide, which is the main greenhouse gas driving climate change. Peat bogs are a fantastic carbon sink, digging it up just isn't smart.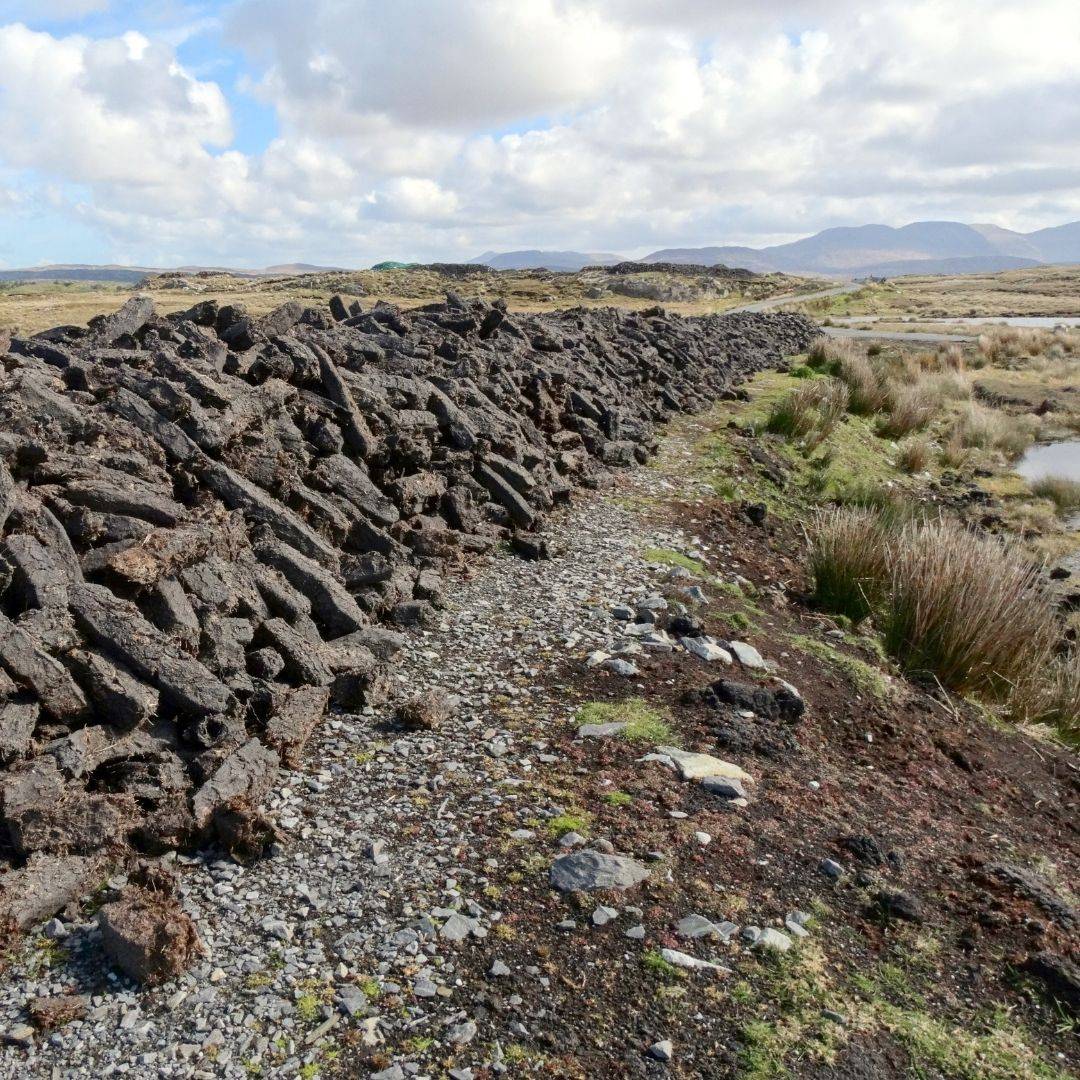 So this is a change that's well overdue.
So why haven't we done this before now?
Two reasons: cost, and availability.
Peat-free compost is expensive. As a small business, the only way to make this economically viable is to buy compost in bulk. And as a small business, this just hasn't been possible for us before now.
If you've ever started a business, you'll know the careful balance between cash-flow and growth. We've been dreaming of introducing peat-free compost since day 1, but we've been constrained by our ability to pay upfront for 2 months' supply of anything. I'm just relieved that we're finally at a point where we can now address this.
So does this mean Lazy Flora is officially peat-free now? 
Sadly, not yet.
The horticultural industry is a dinosaur. While there is great innovation happening on the fringes, and there are a handful of growers who have made the switch to fully peat-free growing mediums, they really are the minority. We're working with some of these (e.g. for our edible plug plants and herb plants), there are just not enough growers adopting a peat-free approach to support the demand for peat-free plants just yet.
But things are changing, and the pace of change is accelerating. The industry has to evolve. At Lazy Flora, we plan to become fully peat-free in future and we'll keep you posted on our progress getting there.
Claire.
Lazy Flora Founder
Try our peat-free gold for yourself
---