Planting up guide to the September Outdoor Collection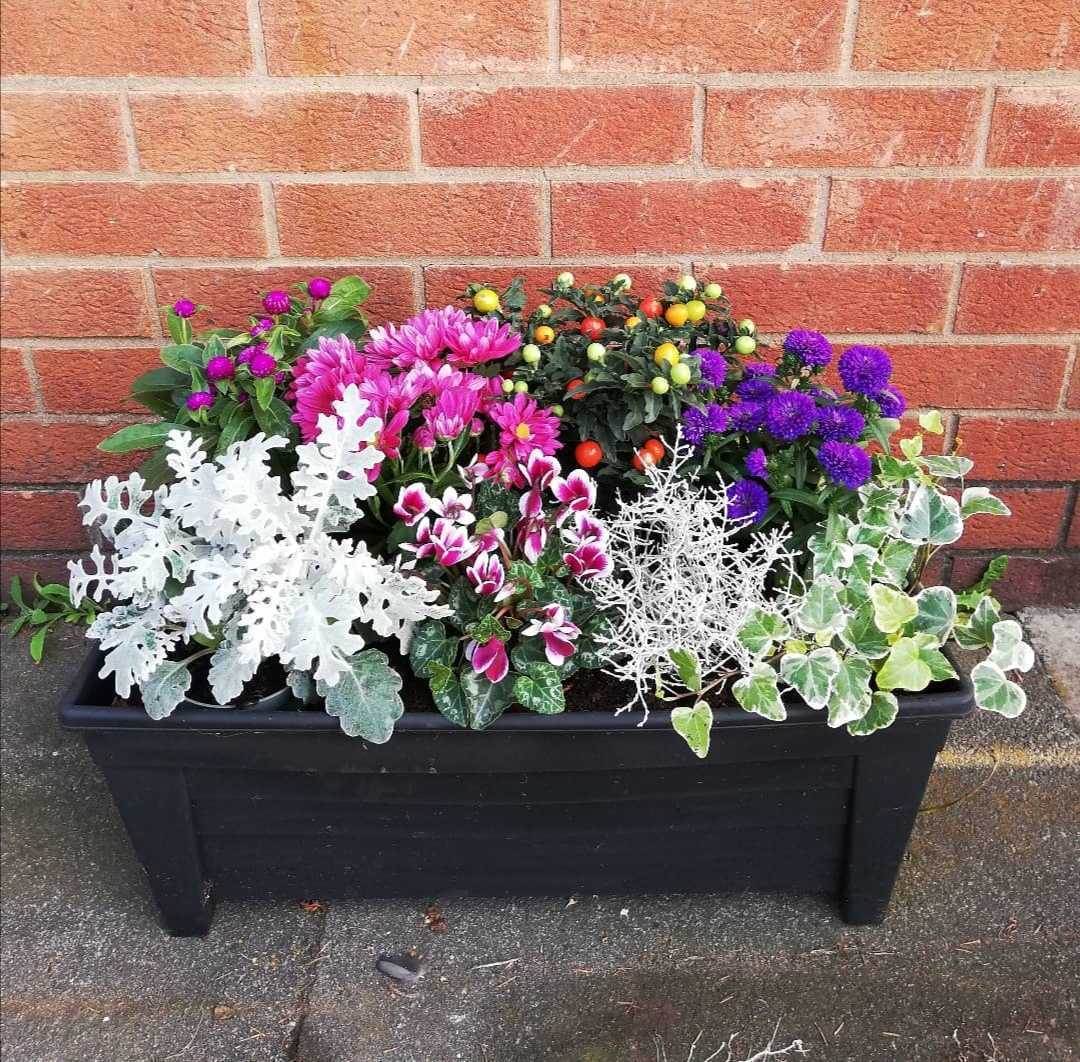 For September's Babylon collection we have bursts of floral colours and varied textures to keep your borders looking interesting! Solanum is our showstopper plant, watch the fruits change colour over the season from mellow yellow to vibrant orange. As it has a bushy habit, this plant is well placed at the back of your border or planter, this will prevent it from overshadowing any other plants. We used Gomphrena and Aster around the back edges of our planter for the same reason, their purple hues frame Solanum and our pink Chrysanthemum perfectly.
To the front of the planter we have a much cooler colour palette to balance out the hotter shades at the back. Senecio and Calocephalus are a perfect combo, mixing soft, snowflake shaped foliage with Senecio's architectural form. The silver foliage really stands out against the bright colour bursts at the back, with Hedera being used to soften the edges. Front and centre we have the universally-loved Cyclamen, a match made in heaven between the silver foliage of Senecio and Calocephalus. Cyclamen's leaves have some of the most detailed and unique patterns you can find. If the foliage wasn't enough, delicately scented blooms emerge from the centre, providing a splash of colour where it's needed.  
Download the September plans:
---