Plants for late autumn - spotlight on our November outdoor plant collection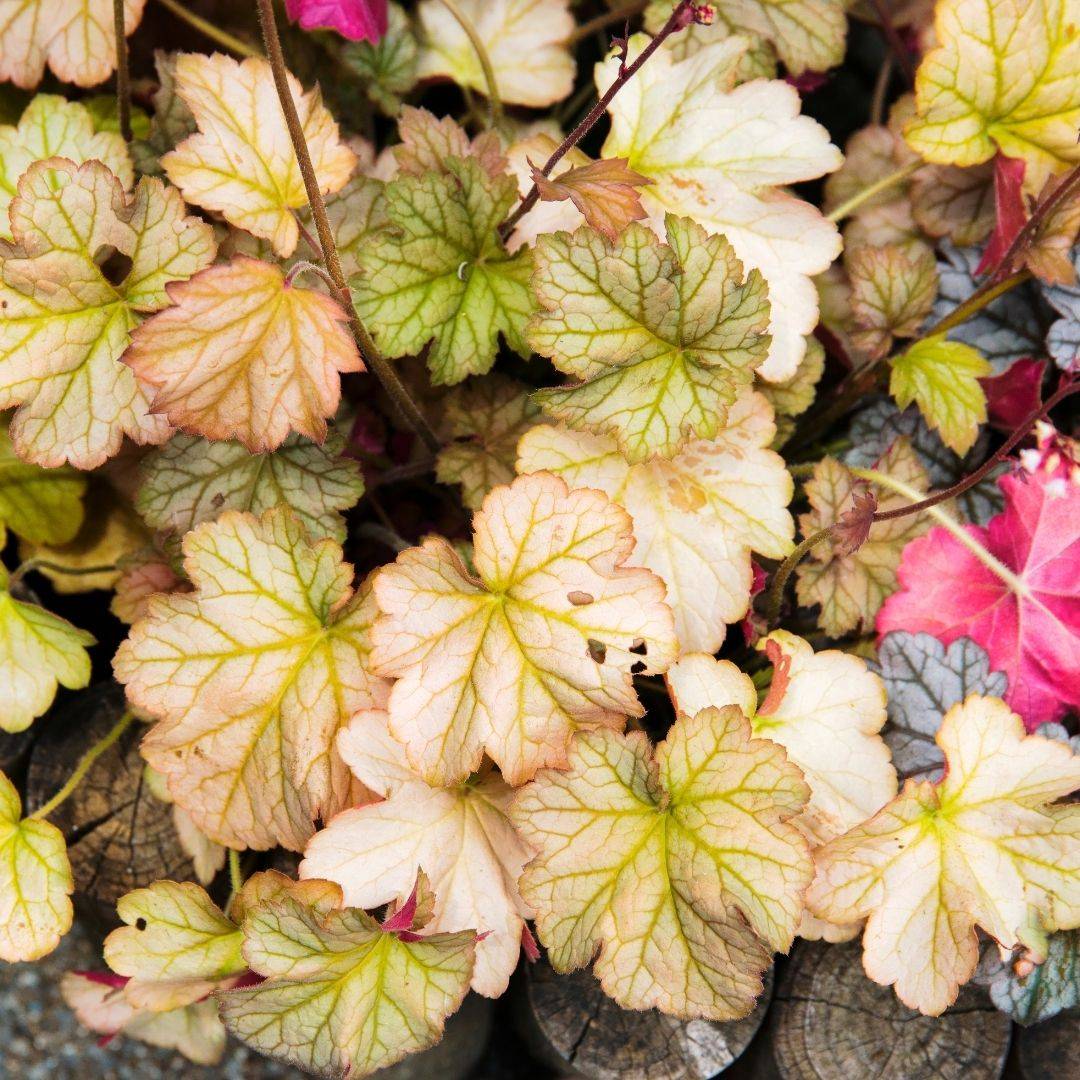 As we draw into November, autumn turns to winter and the weather gets colder and wetter. Winter stems start making their appearances and leaves are making their final cascade from the trees.
In our November subscription box, we have included plants which are winter hardy and perfect for planting during these cooler months. Some are evergreen, such as Lavender and Bergenia, and will retain their foliage throughout the winter, whilst others will die back once the frosts hit and will make an appearance again in spring. In this collection you'll also find Carex, Leucanthemum, Gaillardia, Coreopsis, Heuchera and Primula. They make for a lovely, bright picture all together at this time of year.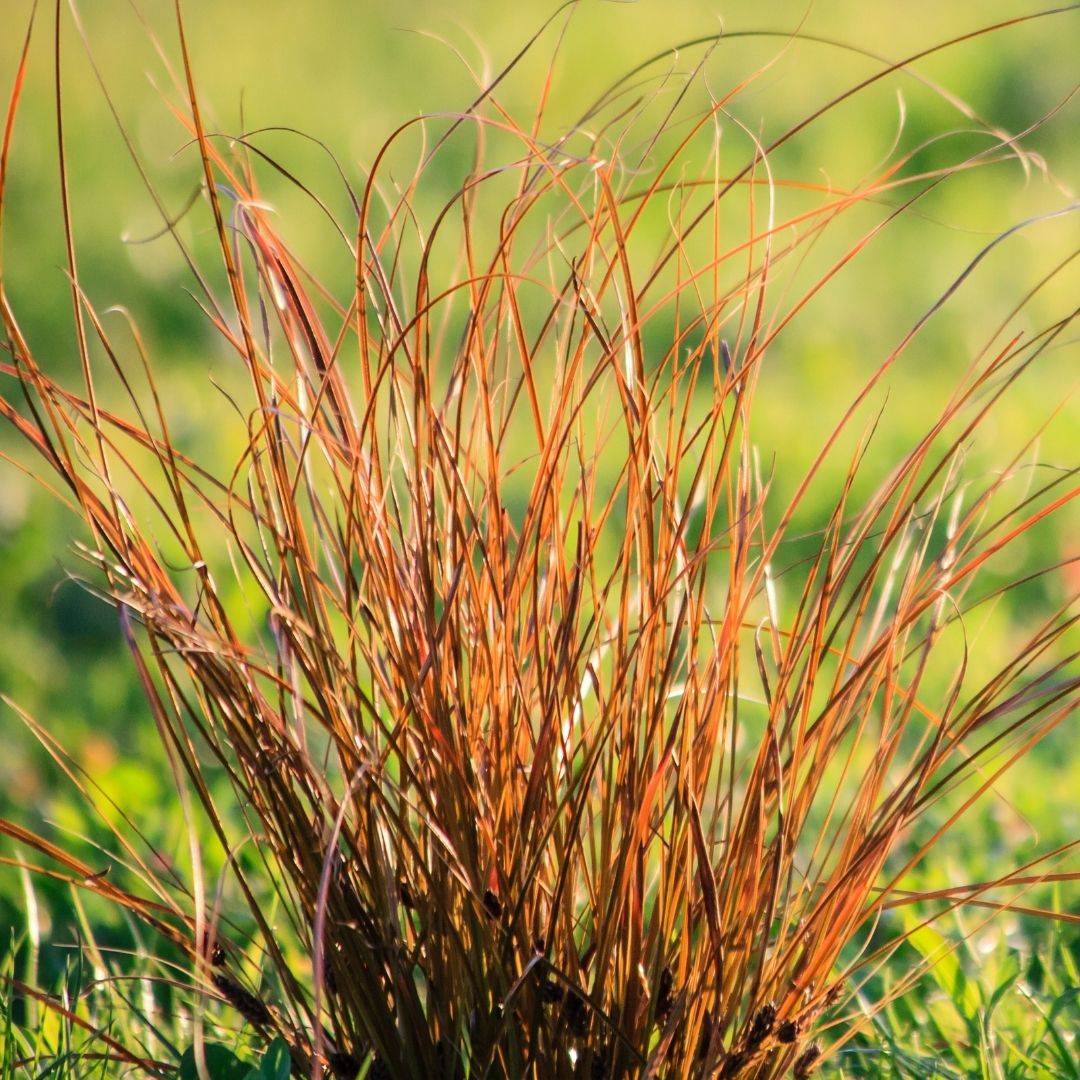 With it's dramatic arching foliage in gorgeous hues of olive green, which turns into a warm coppery shade as the plant matures, this Carex adds texture and contrast to herbaceous borders or makes a striking centre piece in a large pot. It will be happiest in full sun to partial shade, in well-drained soil, and although it is frost hardy, it may require winter protection in some colder northern regions.
Leucanthemum 'Silver Princess'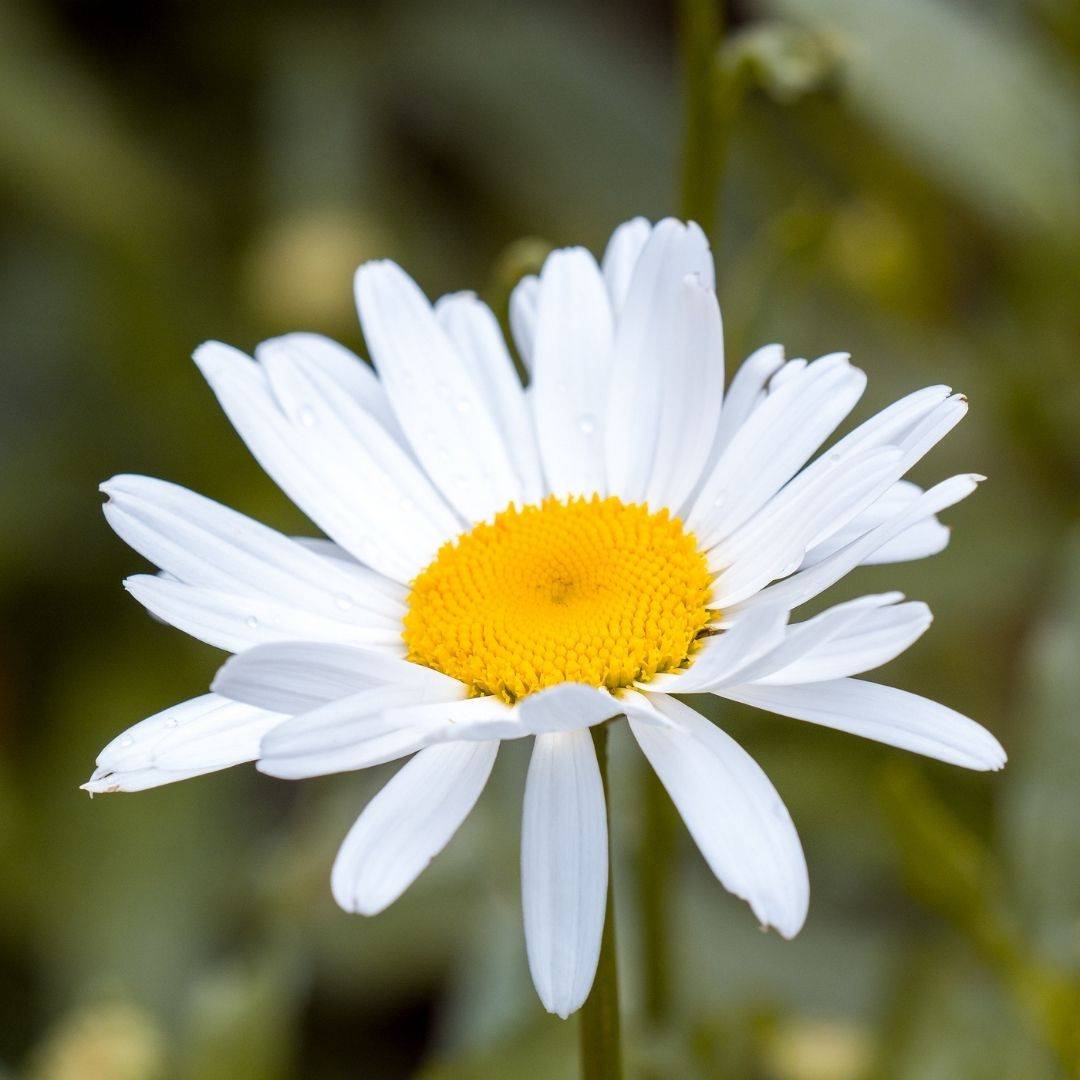 These cheery little Shasta daisies will brighten up your borders, pots and patios, and will provide you with a continuous supply of gorgeous white flowers for months on end, if regularly deadheaded. 'Silver Princess' is a compact variety and will therefore tolerate harsher weather conditions better than other varieties. They will be happiest in full sun to partial shade and the soil must be well-drained, particularly if grown in containers.
Primula capitata 'Noverna'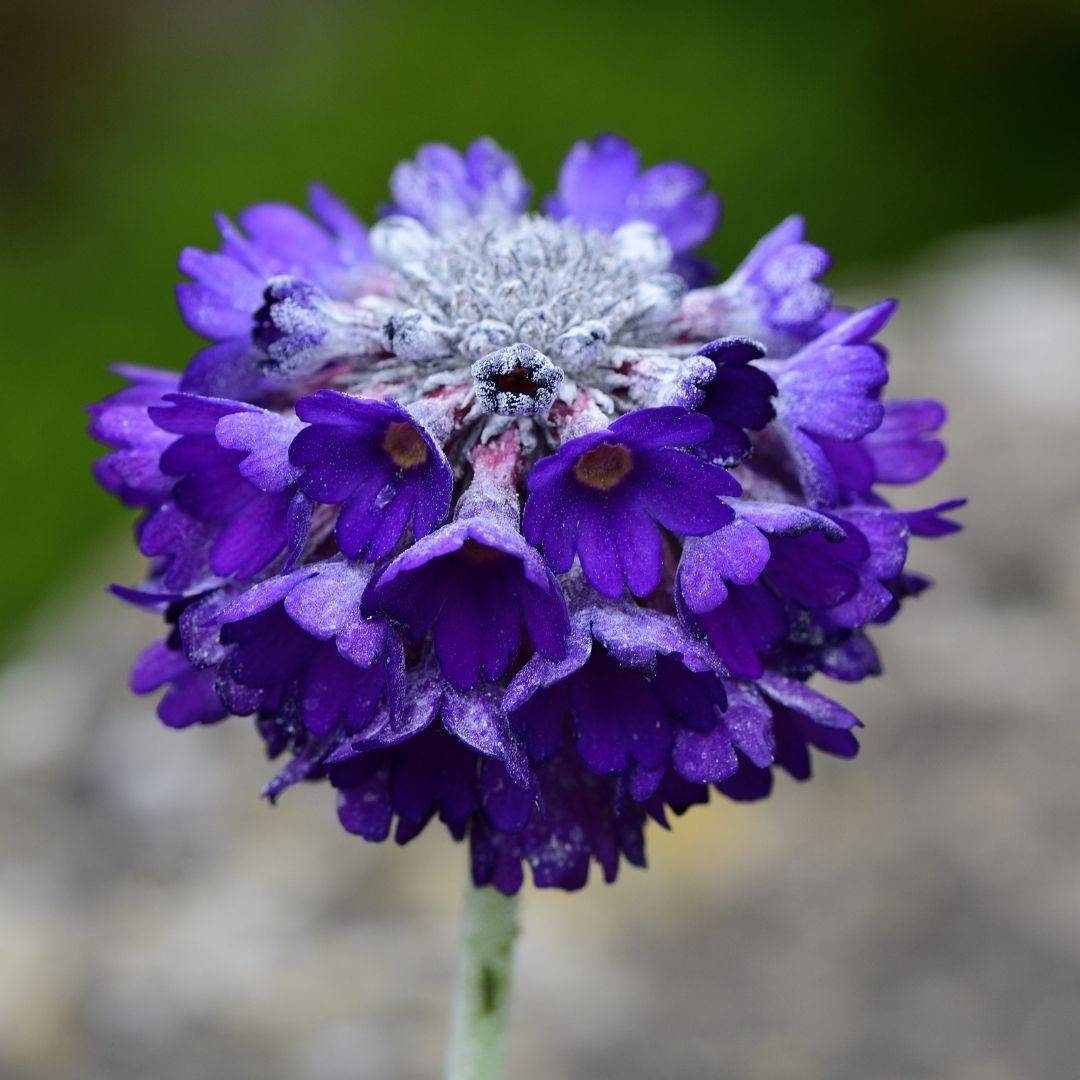 Primula capitata 'Noverna' is an unusual primose with gorgeous deep blue/violet blooms, formed in a rosette shape on top of powdery white stems. They add an eye-catching display to pots and beds, and work perfectly in rock gardens, cottage gardens or bog gardens and waterside planting. They will thrive in partial shade with moist, well-drained soil. This plant may be grown in full sun in cooler summer areas, providing the soil is kept moist.
Gaillardia aristata 'Sunrita Golden Yellow'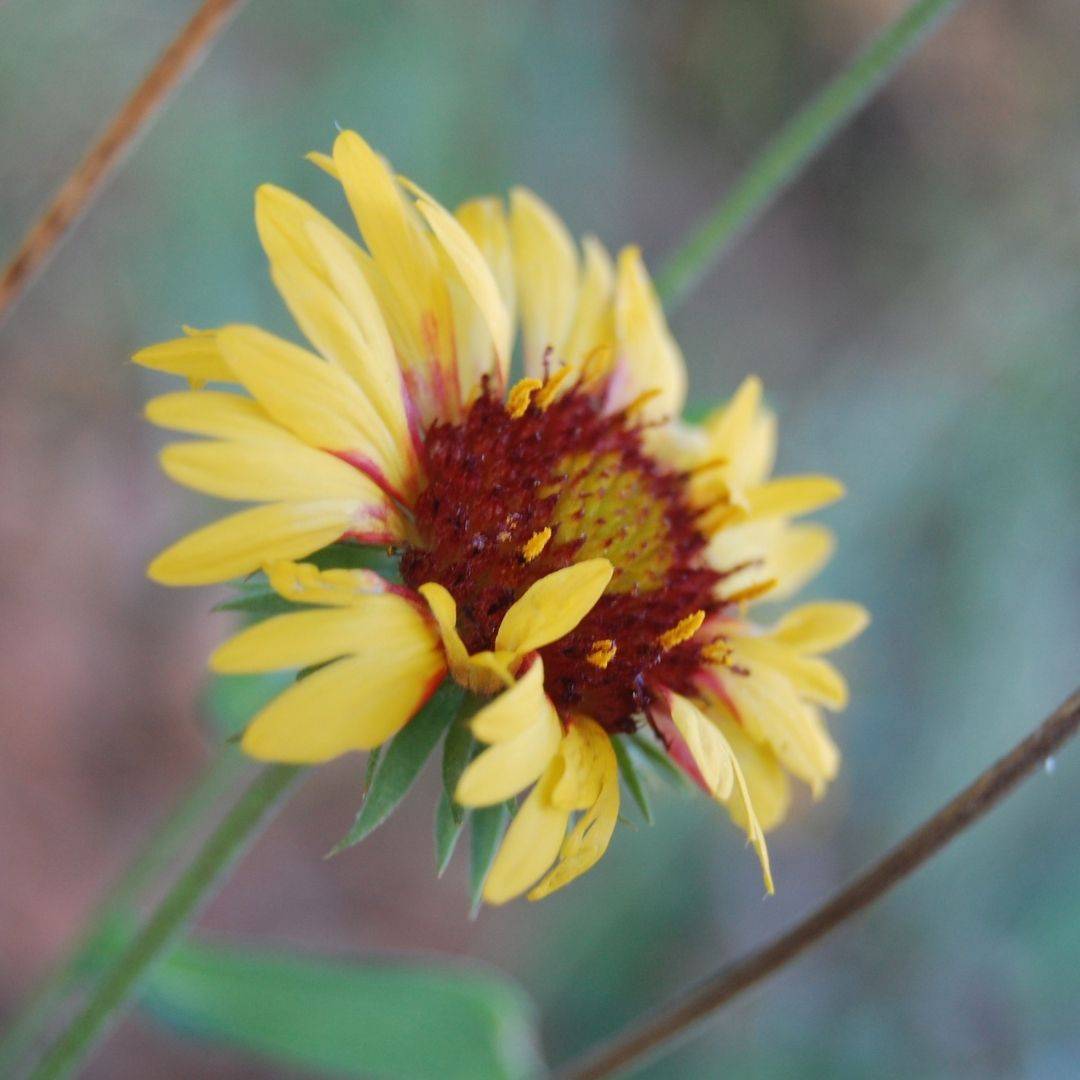 This Gaillardia variety will add a pop of cheer through your garden, with their brightly coloured, golden blooms which flower profusely throughout the year. They'll be happiest in full sun with well-drained soil that isn't too soggy. They are ideal plants for containers or near the front of a sunny border, and will attract pollinators such as bees and butterflies. In winter, you can either cut it back to enjoy a tidy garden or leave it as it is for winter interest.
Lavandula angustifolia 'Aromatico Blue'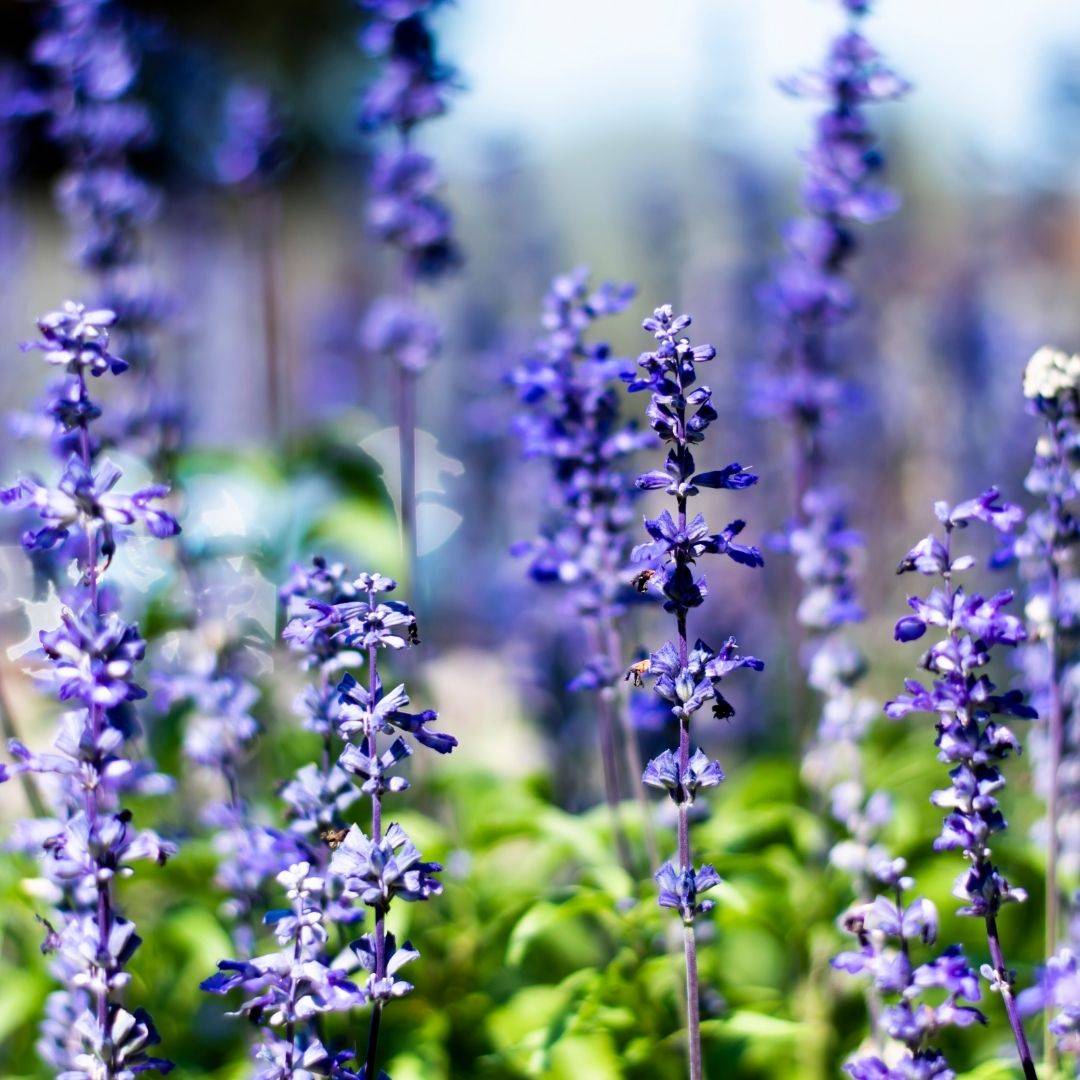 This fragrant, evergreen shrub with its lavender blooms is perfect for edging borders or pathways in herb/kitchen gardens, rock gardens or planted in containers. It is great for attracting pollinators, and will thrive in full sun, in drier, well-drained soils. It's reasonably winter hardy, however may need winter protection in colder regions.
Coreopsis verticillata 'Zagreb'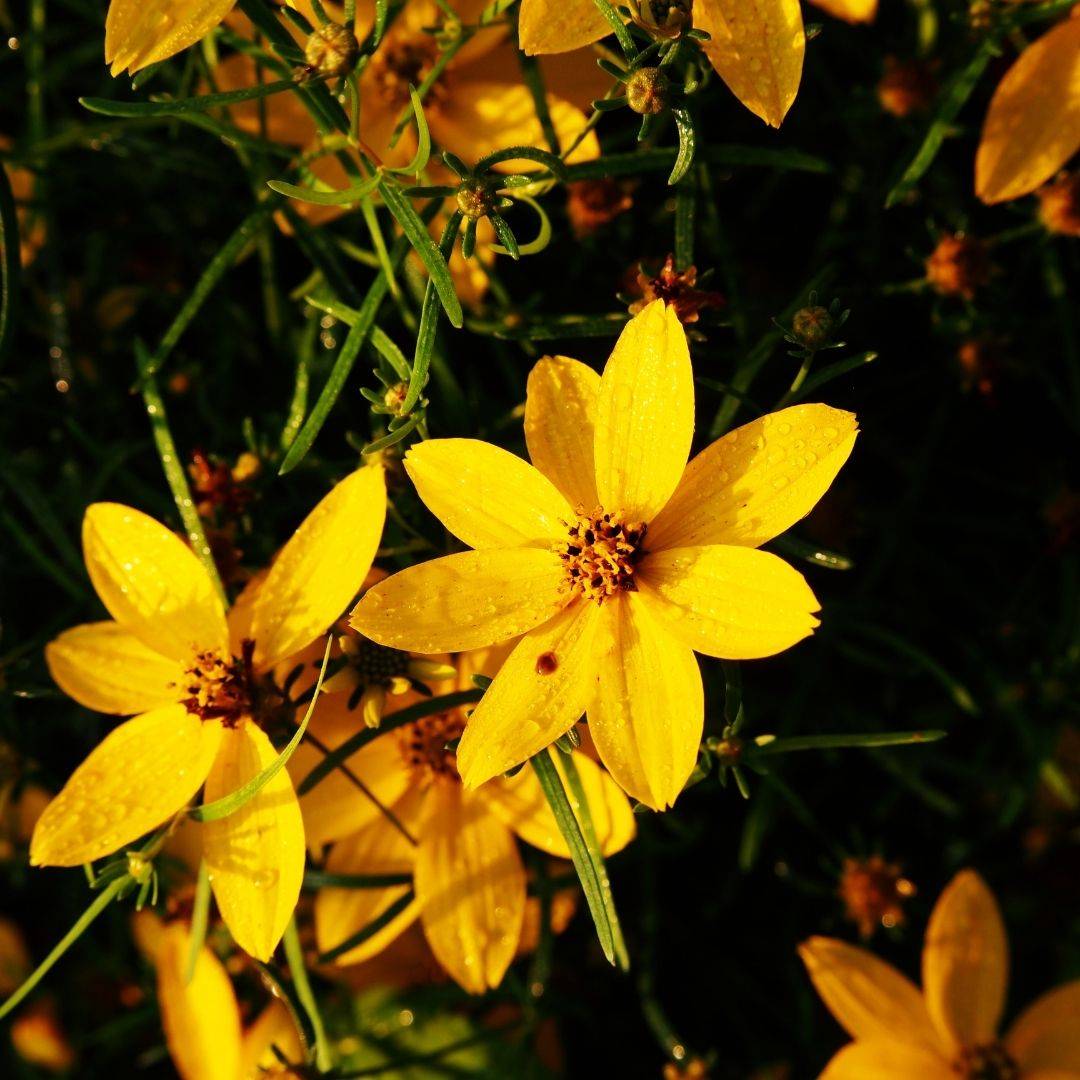 An award-winning, compact perennial with delicately textured foliage and a profusion of golden-yellow blooms. It's a tough performer which thrives in poor, rocky soils and is pretty drought tolerant. It's easy to grow and will be happy in a sunny position in beds, borders or containers, and will attract pollinators such as bees and butterflies. Remember to deadhead spent flowers to promote new blooms.
Bergenia cordifolia 'Shoeshine Rose'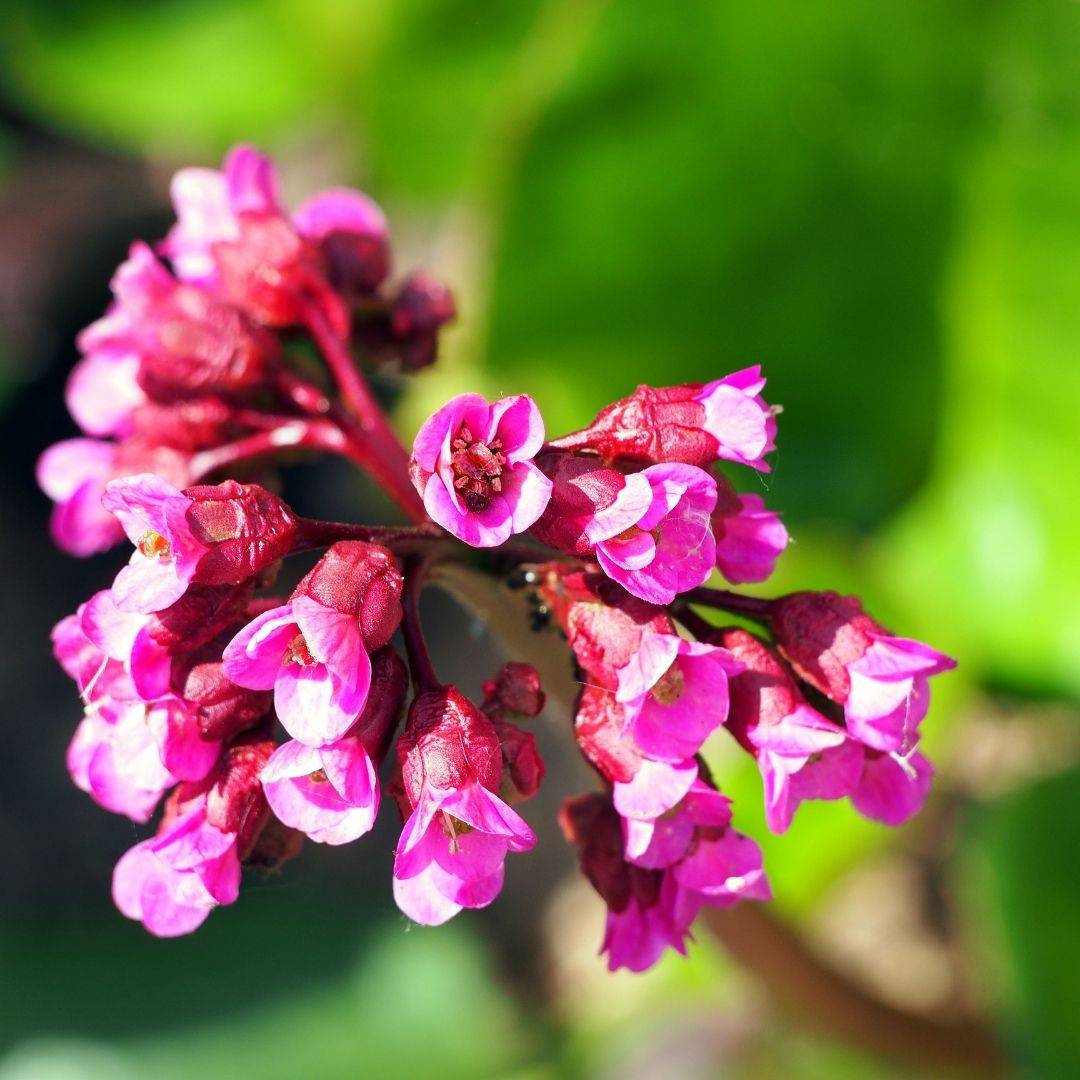 Bergenias are incredibly hardy plants with thick leathery green leaves that turn a gorgeous bronze colour during the winter. In mid-spring, beautiful rose coloured flowers emerge through the dark, glossy foliage which are attractive to pollinators such a butterflies. They tolerate full sun or partial shade and are happy in most soil conditions.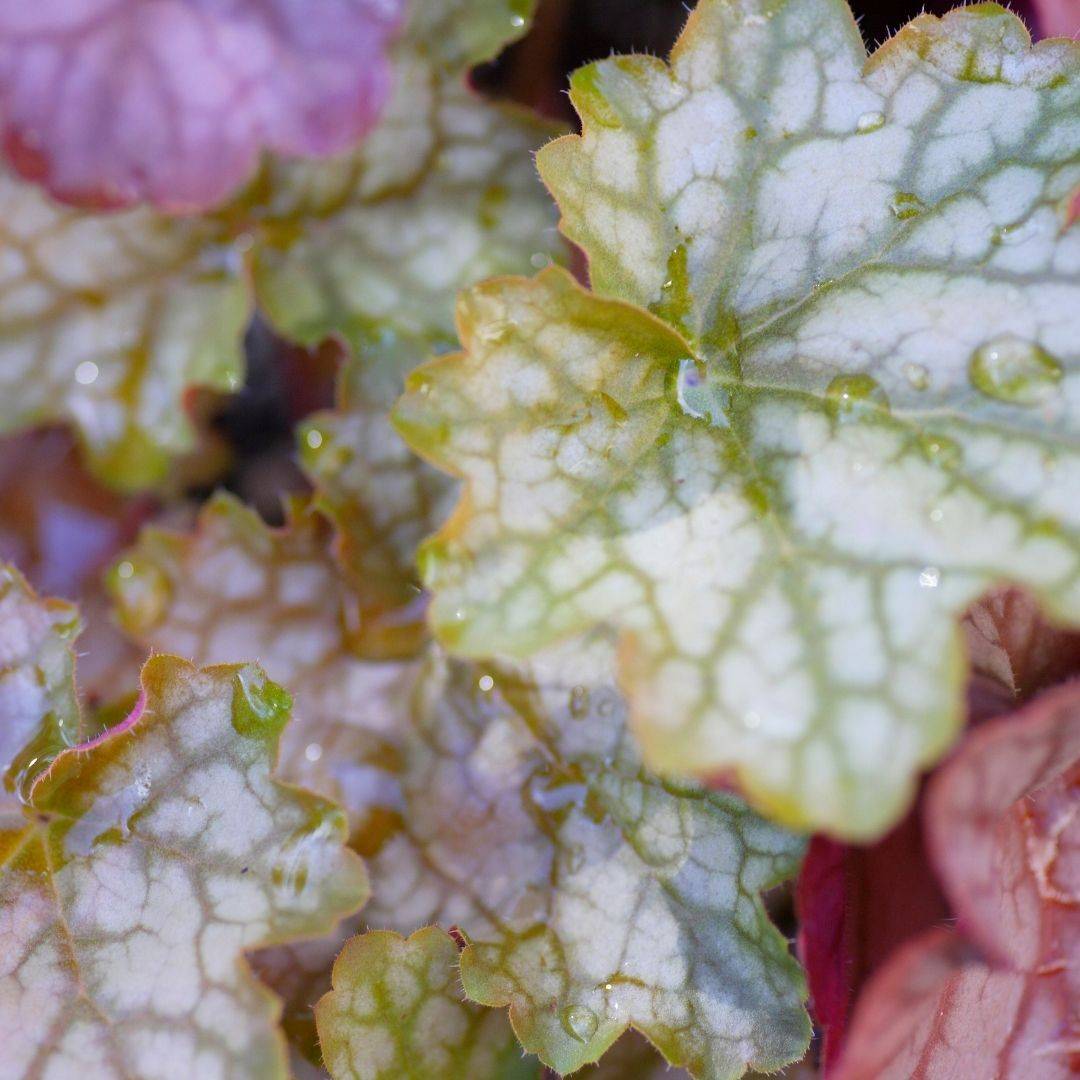 Heuchera 'Happy Moon' has beautiful pale green, lobed leaves with reddish coloured veins and produces delicate flowers in the late spring/early summer. This Heuchera will thrive in moderate sunlight to partial shade, in well-drained soil (they don't like to be waterlogged). They are super hardy to cooler temperatures and can be planted at any time of the year, either in containers or planted as lush ground cover near the front of borders.
We tailor our plant subscriptions to your growing conditions and your life - you can skip or cancel at any time so there is no commitment and no stress, just beautiful hassle-free plants!
---