The Beast from the East persists. We've had another cold and snowy snap, surprisingly late considering it's the end of March. What should you do if your lovely new plants are outside in conditions like this?
DON'T PANIC
The plants in our current Spring Rainbow plant collection (ranunculus, grape hyacinth, primulas, pinks, narcissus, poppies, ivy, marguerites and forget-me-nots, to name a few), and all our plant collections from last October onwards are a selection of the most beautiful and hardy plants that are around at this time of year. Having said that, just like you and me, some of them handle snow better than others. A few may require a little bit of love and attention just to keep them looking nice and to encourage profuse, ongoing flowering.
The particular cold snap that we're experiencing at the moment isn't due to last long, and the temperatures are due to rise above zero quite quickly. The snow will melt quickly, so chances are that your plants will be OK.
Do a post-frost inspection
Some flowers, for example violas, irises and primulas, will probably look a little worse for wear post-frost. This doesn't necessarily mean that the plants themselves have been damaged, and in time, they will produce more flowers. However, if you take the time to remove the blooms that don't look so good after snow or frost (and more generally, in fact), this will encourage your plants to produce more buds and focus more of their energy on producing new, beautiful blooms than maintaining old and ragged ones.
Be sure to plant up as soon as you can
Planting your plants up in a container or in the ground will protect them from frost and cold temperatures, if they persist. If you leave them in their individual pots, there's a greater chance of the soil freezing and the roots of the plants along with them. If they are planted in larger volumes of soil, there's less chance of the soil freezing and in turn, less chance of the roots freezing and being damaged.
If there's due to be a frost, or temperatures close to zero or lower, it's a good idea to move your plants to a warmer place, or even indoors, just until the cold spell has passed.
Prepare for bad weather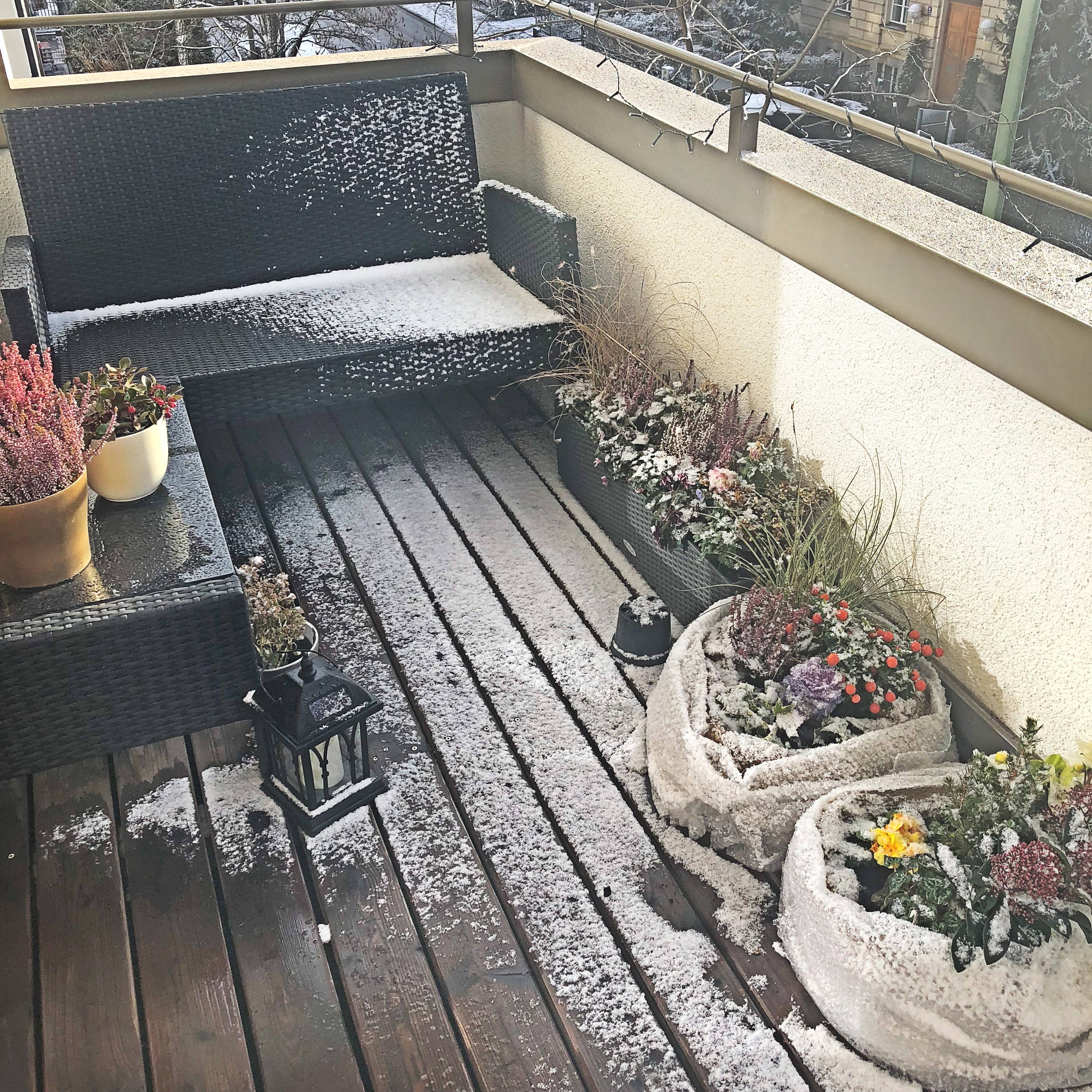 If it looks like it's going to snow, or temperatures are going to drop close to zero again, see if you can find a light covering of material to place over them overnight. Something breathable like hessian or linen is ideal but even something like left over plastic wrapping or bubble wrap will do on a temporary basis. This should protect them from the cold. As soon as the cold spell is over, you can remove the protective layer.
Pay attention to the part of the country you live in
The further north - or the further from a major city you live, the lower the temperatures are likely to be, so you will need to pay extra special attention. The weather in the Highlands is very different from the weather in Bristol and the South West or London, and you'll be more likely to experience zero degrees.
---
If you're looking for more all-year-round planting inspiration and lovely early-spring plant inspiration, you might find our free Flowering plant calendar helpful. It's a visual guide to some of the most beautiful seasonal plants available, arranged in a month-by-month table. Just click on the picture below to check it out.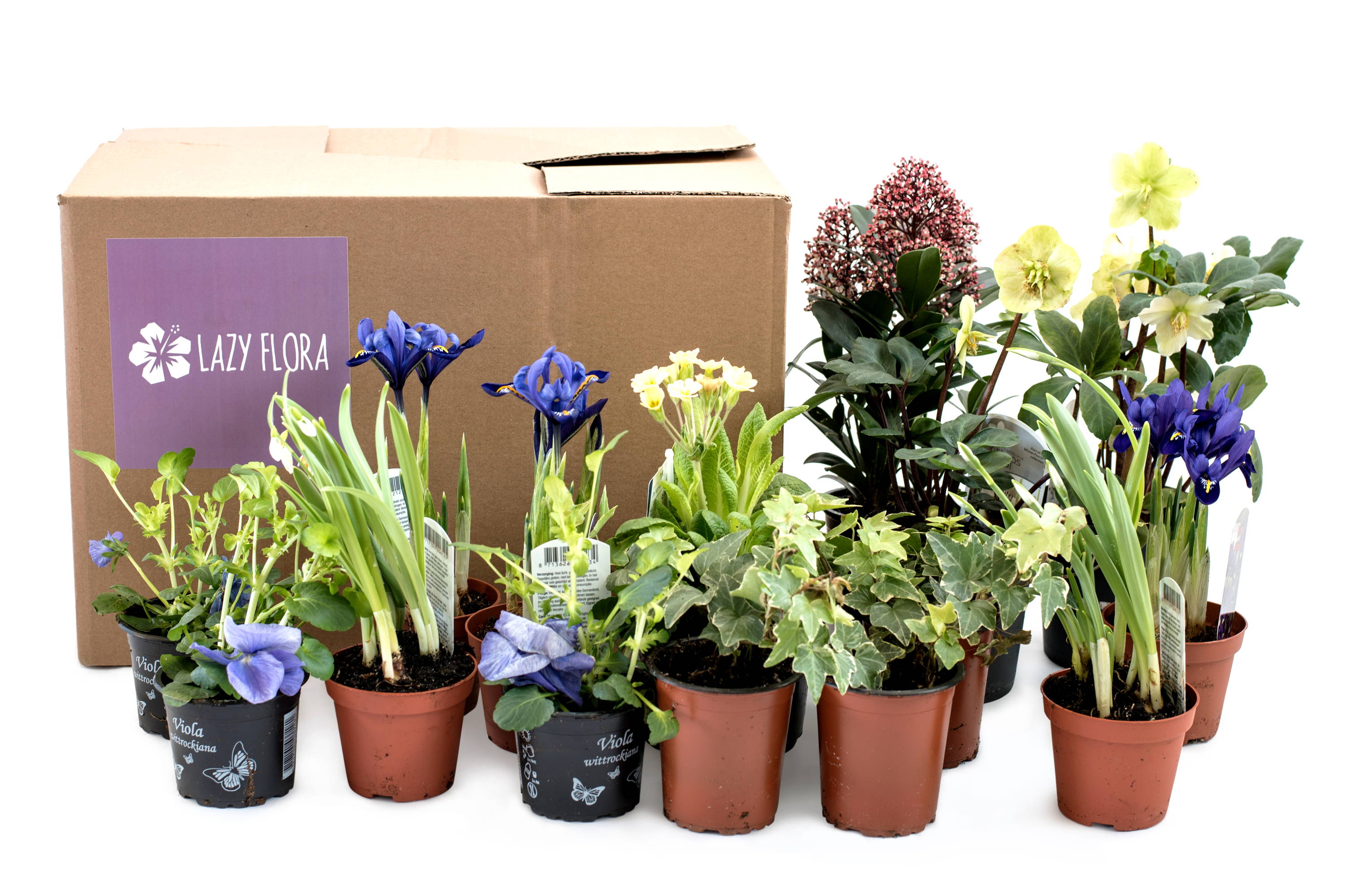 Lazy Flora is a garden-in-a-box delivery service. Sign up to our mailing list here and email claire@lazyflora.com if you have questions about anything you've seen on this site.
Did you know that sixty percent of the coffee produced worldwide is from Arabica beans? This plant isn't just sweet ...
Lazy Flora is SO proud to announce that we have teamed up with specialty coffee roasters Perky Blenders to bring you a brilliant competiti...