Some early spring plant inspiration
Do you know you want beautiful plants in your life, but struggle to know which plants to plant at this time of year? To help you with a bit of inspiration, we've put together some of the most colourful and easy-to-grow plants for this time of year.
At this time of year, the snow and frost are clearing, but we still probably have just a few frosty mornings before we're properly into spring. It's a really transitional time of year, and some plants are more tender than others. The following are a list of those plants which will cope just fine with the frost, and provide beautiful colour and texture as the weather continues to warm up.
Heather
Heather is one of the hardiest plants around at this time of year. It requires very little water, can survive the coldest of temperatures, and always looks bouncy, bushy and vibrant. I particularly love white and purple heathers, but you can also get varieties that include both pink and white in the same bush, which are great to add a bit of interest.
Jerusalem Cherry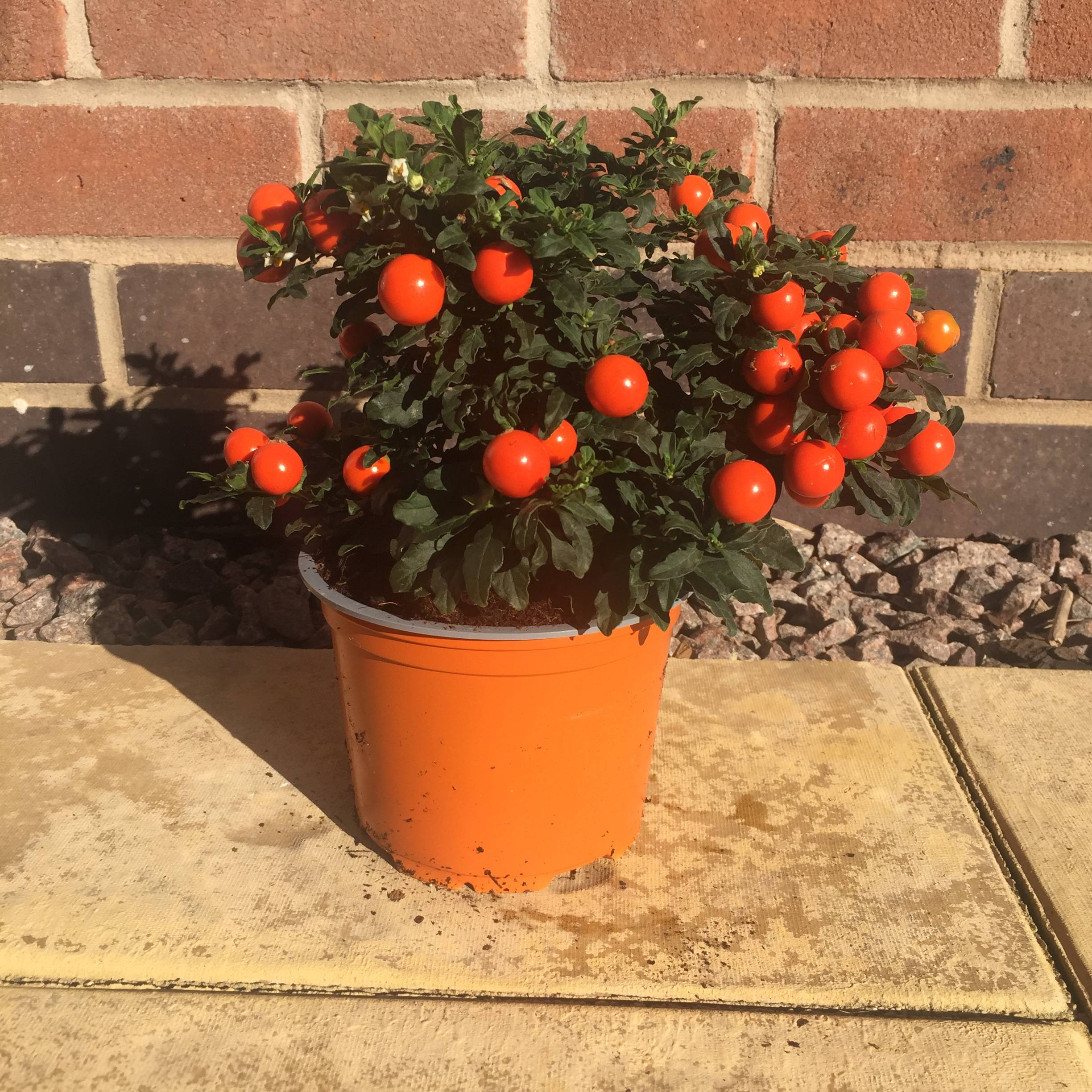 At this time of year, Jerusalem Cherry has been bearing fruit for several months, and is now coming to the end of its prime. But if you already have some in your garden or on your balcony, it's probably still looking stunning. The colour of the tomato-shaped cherries are just to bright that they are guaranteed to add warmth to any container garden.
Christmas Rose/Hellebore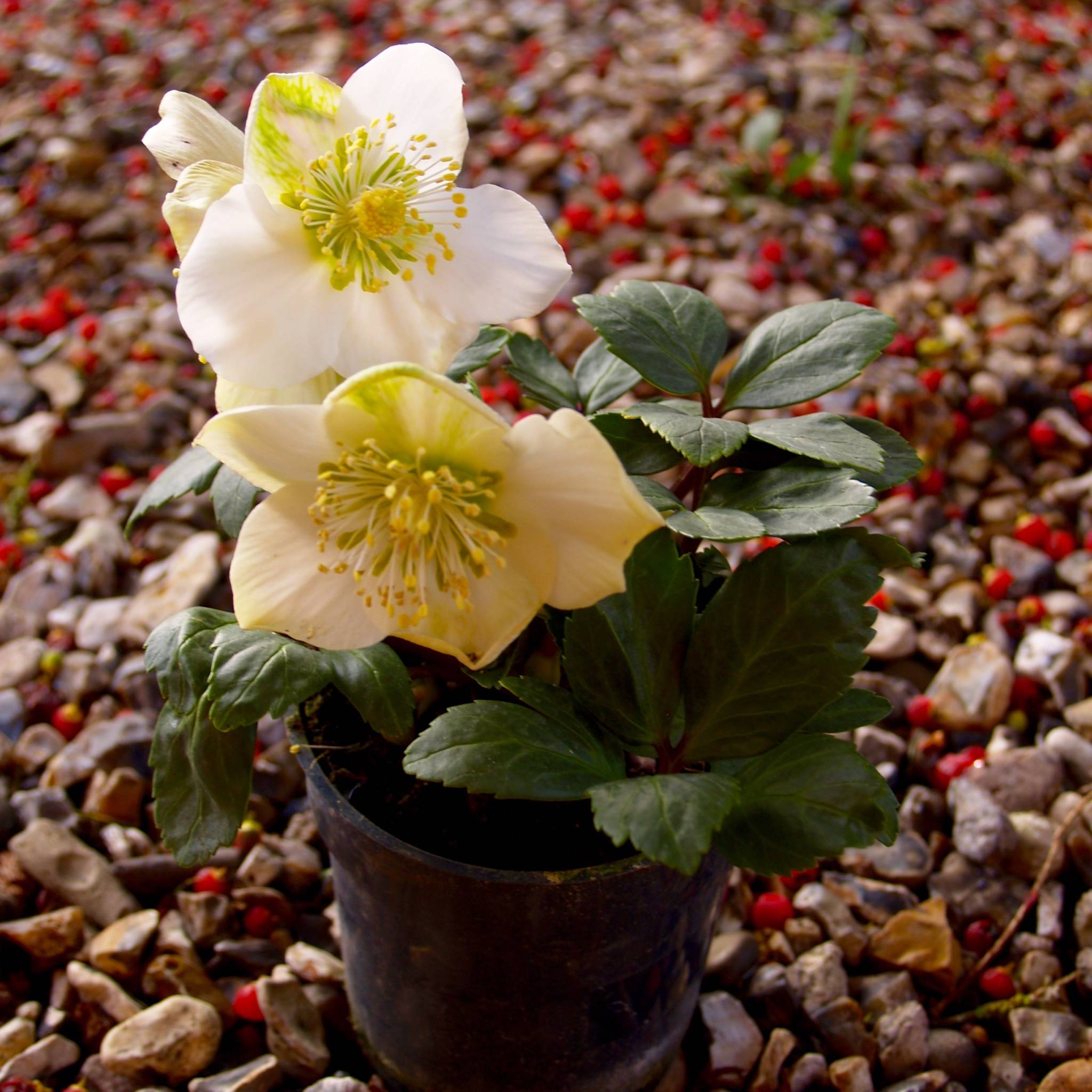 A true champion of the winter and early spring, the Hellebore is a plant that just flowers, and flowers, and flowers. It doesn't need much water to look spectacular and continue putting forth these large and amazing blooms from November all the way through to March. White Hellebores are called Christmas Roses, but you will also see beautiful pink varieties too. And the flowers on all the plants gradually turn green over time, so continue to hold interest.
Pansy
I just love the cheery brightness of pansies, and the multitude of colours and varieties you can get. Although the petals on flowers do tend to get a bit damaged by heavy rain or snow, these delicate-looking plants are surprisingly hardy, will bounce back when the temperature increases, and when the temperature outside starts increasing for real when spring arrives properly, they will add a real splash of bold colour.
Viola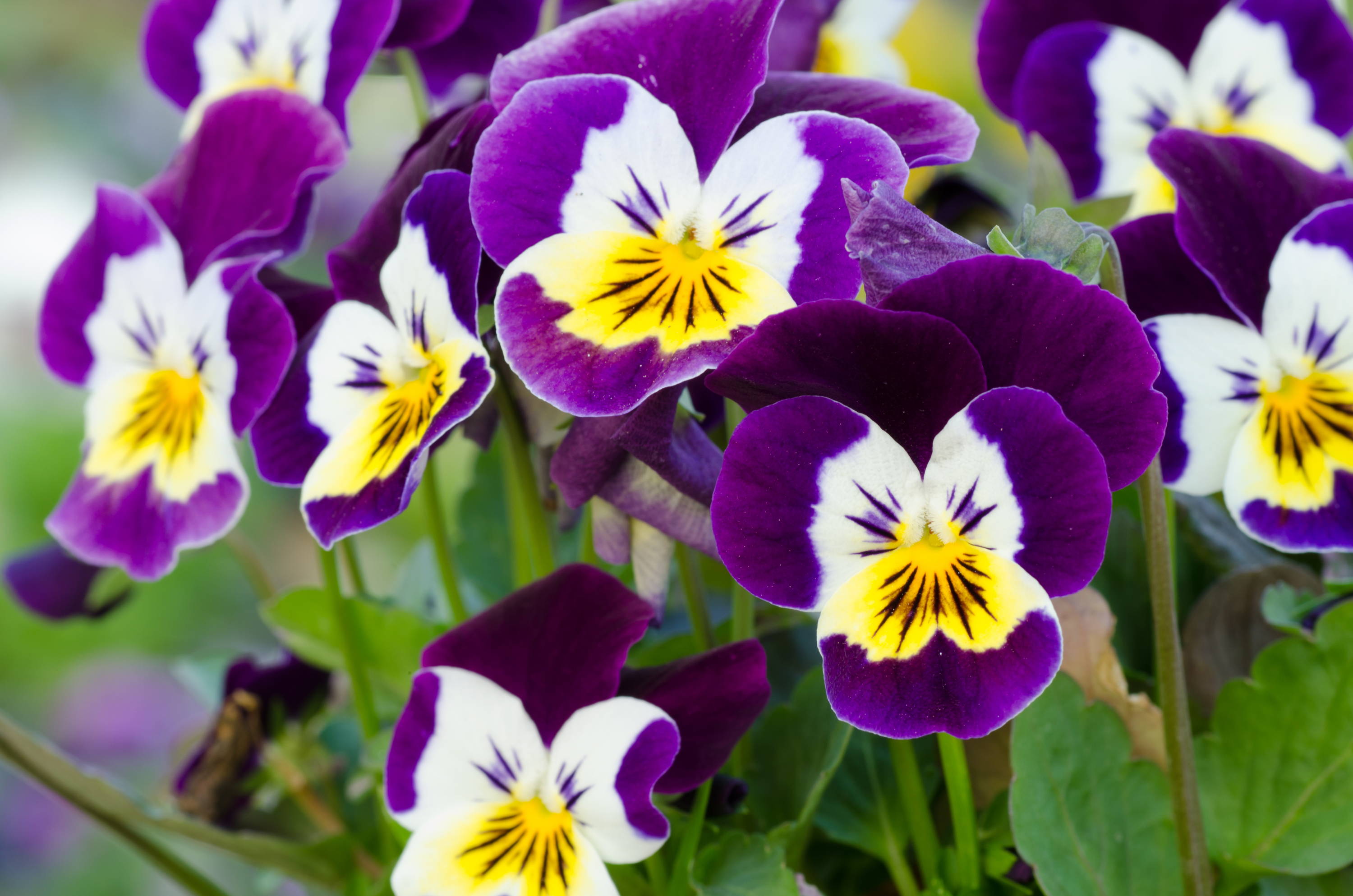 These incredibly tough little plants behave in a very similar way to pansies throughout the winter, and are one of the first plants to add real bold colour during the dark days of winter. By the time spring rolls around, they put forward perfect textured blooms in virtually every shade you can think of.
Rhododendron
Want a real statement plant in your life? At this time of year, rhododendrons are starting to come into their own and look really amazing.
Just a little word of warning: they can grow huge, so if you plant it in the garden, make sure it will have space to grow, because it will take over the space of any low-level plants you have growing nearby.
Snowdrop
Everyone loves a snowdrop, don't they? As one of the earliest signs of the end of winter, this perky little plant holds a special place in my heart. As a perennial bulb, they sit quietly under the surface of the soil for most of the year, and poke their heads out at the earliest sign of spring. These plants grow best in moist, but not waterlogged, conditions, and in dappled shade, which is why you often find beautiful woodland scenes dominated by huge swathes of these beautiful little flower.
Iris
I've got to be honest. Irises are some of my favourite flowers. I just love how spectacular and regal they are, with their structured colour and bold, upright appearance. They look proud to be alive! I think if I could, I would have irises in my life all year round.
Irises grow from tubers, so they're another wonderful plant that requires very little maintenance from year to year. They rest happily and easily in moist ground during the winter, and similarly enjoy damp conditions in the summer. They come in lots of different colours, but I'm a particular sucker for blue, purple and yellow ones.
Primrose
Primroses provide some of the most reliable colour at this time of year. They just don't seem to stop flowering from the first sign of spring, all the way through to late spring. And the great news is, the more you dead-head them, they better they'll look! If you notice some of the blooms looking a little worse for wear, the chances are that when you take the head off, you'll already find several more vivid buds ready to burst out any minute.
Skimmia Japonica
Skimmia looks good all year round, but it comes into its own at this time of year. The beautiful waxy green leaves and red berries are a solidly reliable bit of colour when all else is resting and looking decidedly grey and brown.
Heuchera
Heuchera is a fascinating and beautiful leafy addition to a garden or planter at any time of year. It comes in some really beautiful shades of white, light green, dark green, all the way through the spectrum to deep purple and red, with all manner of variegation too. It's a very hardy and reliable winter plant, which adds beautiful soft texture.
---
And if you're looking for more all-year-round planting inspiration, take a look at our free Flowering plant calendar right here.
And if you're feeling inspired by thinking about all these beautiful plants, but don't have time to get to a garden centre, we're here to help!
---