Specialty coffee roasters Perky Blenders and Lazy Flora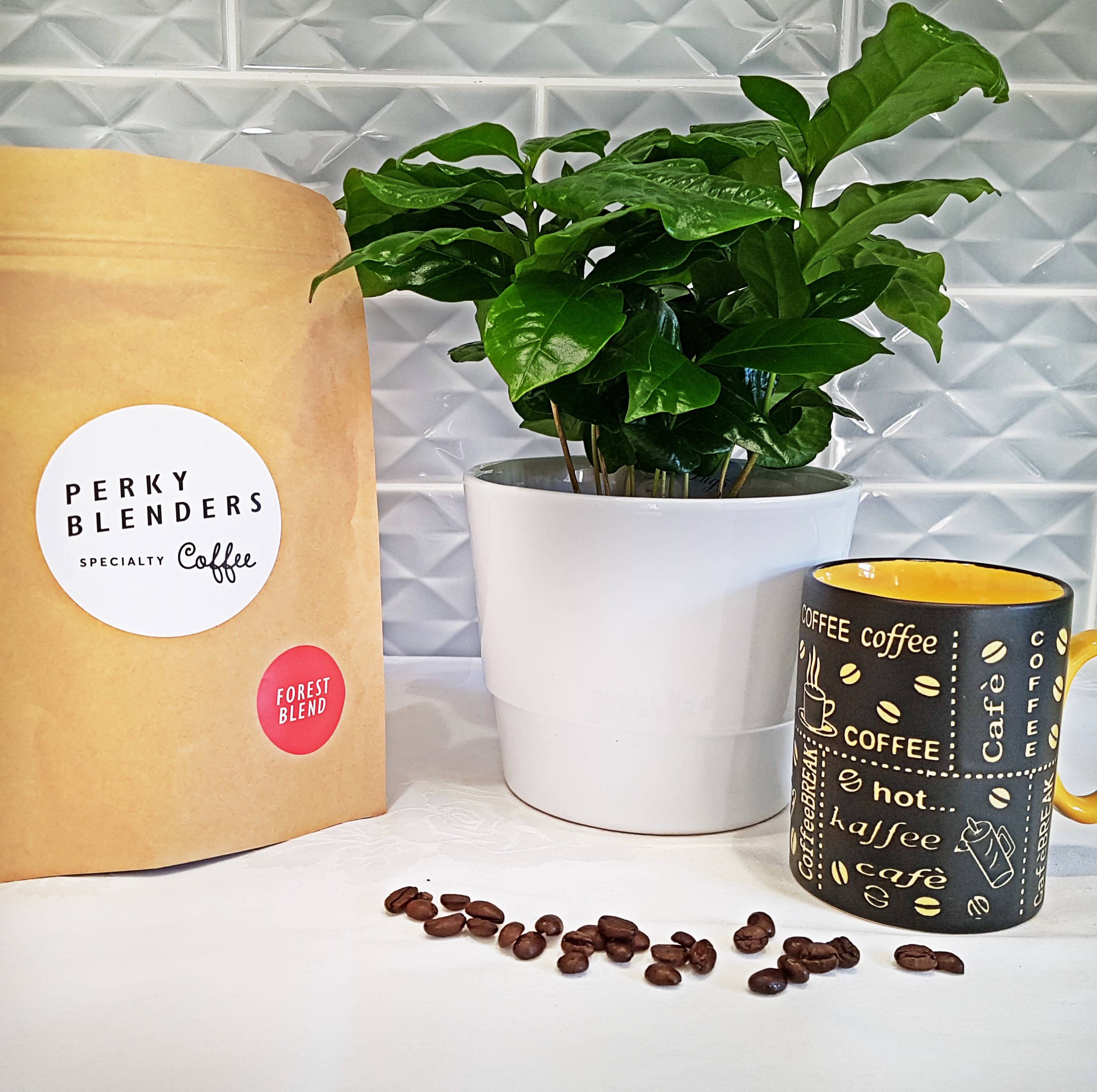 Lazy Flora is SO proud to announce that we have teamed up with specialty coffee roasters Perky Blenders to bring you a brilliant competition to win some of their exceptional Forest Blend coffee, and an amazing Coffea Arabica plant and planter, all in celebration of our shared love of coffee.
The Coffea Arabica is the plant from which sixty percent of the world's coffee derives. And it's a truly beautiful plant to boot. Because we at Lazy Flora really, really love coffee, and we really really love discovering and sharing new and unusual indoor plants, we decided it would make the perfect plant of the month for our current indoor plant subscription.
And who else would we team up with than another absolutely brilliant subscription company, with truly tasty and ethical roots, but Perky Blenders? And lucky for us, when we asked them if they wanted to partner up for this competition, they said yes! We couldn't be more thrilled.
Here are some things we really love about Perky Blenders:
They offer a mean subscription coffee delivery service. We love all things subscription and all things coffee. But there's so much more...
This isn't just any coffee subscription company, it takes coffee to the next level. The coffee is some of the tastiest coffee from Arabica beans that you will find anywhere in the UK (and trust us, we've tasted a few!).
All Perky Blenders coffee blends prioritise sustainability, positive social impact and mutual profit. They pay their farmers above the Fairtrade minimum.
They're on the Time Out Love London list and The Independent also has them on their list of best coffee subscriptions.
Honestly, we've just really liked working with them. They've looked out for Lazy Flora and been truly collaborative, and championed our business before they even got to know us. This is the kind of brand we love and we want to tell the world how great a partner they are.
Make sure you sign up to our mailing list by Monday 2 April by 10pm GMT, to ensure you're in with a chance of winning these excellent prizes. Just follow the link below.
* Please note that the competition closes on 2 April 2018 at 10pm GMT.
---