Suzy Reading: a psychologist's view on gardening
On behalf of Lazy Flora, I am so honoured and excited to bring you this exclusive interview with Suzy Reading. Suzy is a mother of two, a chartered psychologist, yoga teacher, and health coach. She is a contributing editor for Psychologies Magazine and the Psychology Expert for fabulous wellbeing brand Neom Organics. She has recently published her first book The Self-Care Revolution.
I have stalked Suzy on social media ever since I heard her appear on The Guide to Growth podcast with Helena Murphy. Suzy comes across as just instantly fun, smart and likeable, and I couldn't wait to read her book. I polished it off in one sitting, and have dipped back into it on a regular basis over the past few months, when I've experienced some tough times.
I couldn't believe it when Suzy agreed to collaborate with Lazy Flora, and when we spoke on the phone I was more than a little starstruck (ridiculous, I know). I'm so thrilled to share with you what she has to say about how flowers, plants and nature affect our wellbeing and how they play such an important role in self-care.
I really hope you'll love this interview with the wonderfully inspirational Suzy as much as I do. Here it is: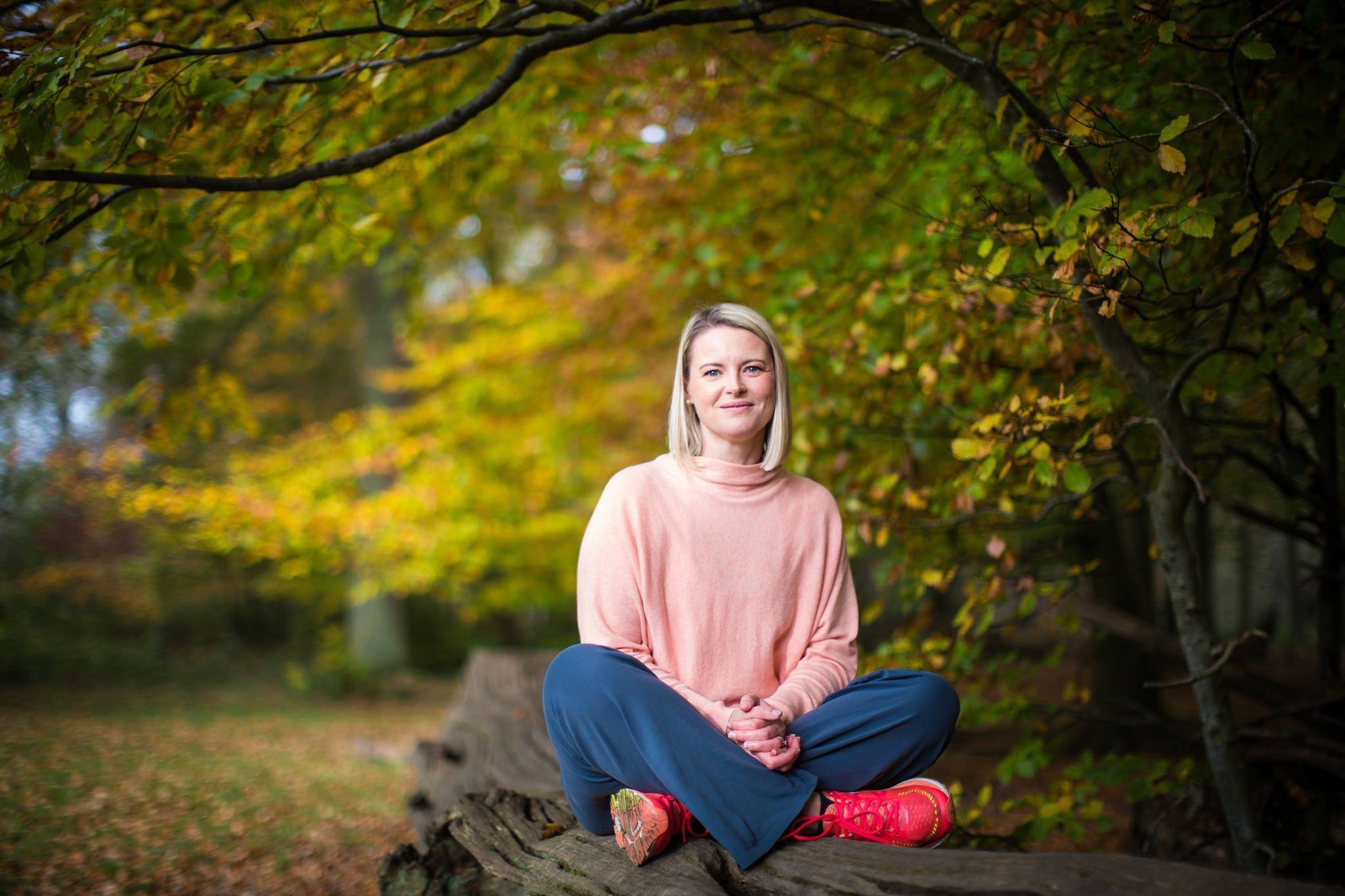 Why is self-care so important to you?
It was motherhood colliding with the terminal illness of my father and my ensuing energetic bankruptcy which first lead me to the concept of self-care. I don't know whether it was postnatal depression, exhaustion or grief, but I really struggled. I think anyone would've given those extreme variables. In partnership with a wonderful psychologist, we worked on creating a new self-care toolkit, given so many of the things I used to do to nurture myself were inaccessible with a newborn in my care. We also focused on self-care activities that helped heal my frazzled nervous system and this is what I am now passionate about sharing with other people.
Self-care was the thing that helped me process my experiences, to heal and recover and it also helped provide a buffer to future stresses. I know it works because four years ago we packed up our Sydney life to move back to the UK, while 12 weeks pregnant, to be with my father in law in end stage heart failure. Second time around it was still painful and like wading through treacle, but I didn't wind up flat on my back. I've come to appreciate that this is just life in its full glory and no one is immune from challenges and curveballs. Now my mission is to empower others with the tools of self-care, drawing on my training in psychology, yoga and fitness.
Self-care helps us cope, it helps us heal, it boosts our resilience and it gives us access to our best self. Self-care is health care and without our health, what do we have? This is why I am so passionate about raising awareness, breaking down barriers and empowering people with a simple yet powerful self-care toolkit.
What does a typical day look like for you?
As I wake I focus my mind on either one thing in my day that I am happily anticipating or something for which I feel grateful. This helps me rise with a feeling of energy, anchored in perspective. I like to use scent that channels how I want to feel –something uplifting, energising, focusing or calming. I love Neom Organics room sprays, facial mists, hand balms and their eau de parfum is an unbeatable mood booster. As I stand tall and take a few deep breaths to savour my chosen scent, I create a mantra that prepares me for what's to come in my day. Something like 'I am ready' or 'I soften into this moment'. Adopting a tall, upright posture is an instant way to feel confident and I check in with how I'm holding my body throughout my day. I love that none of these things take long and they form a potent ritual that gives me a lift whenever I need it. I can return to them too as my day unfolds, making space for these micro moments of nourishment. If there are challenges in my day, I use a yoga pose like warrior or tree to tap into a sense of strength. I am constantly on the lookout for Nature's Beauty and find this sustains me throughout the demands of my day. I close my day with a few pages of a soothing book and deep, conscious breathing.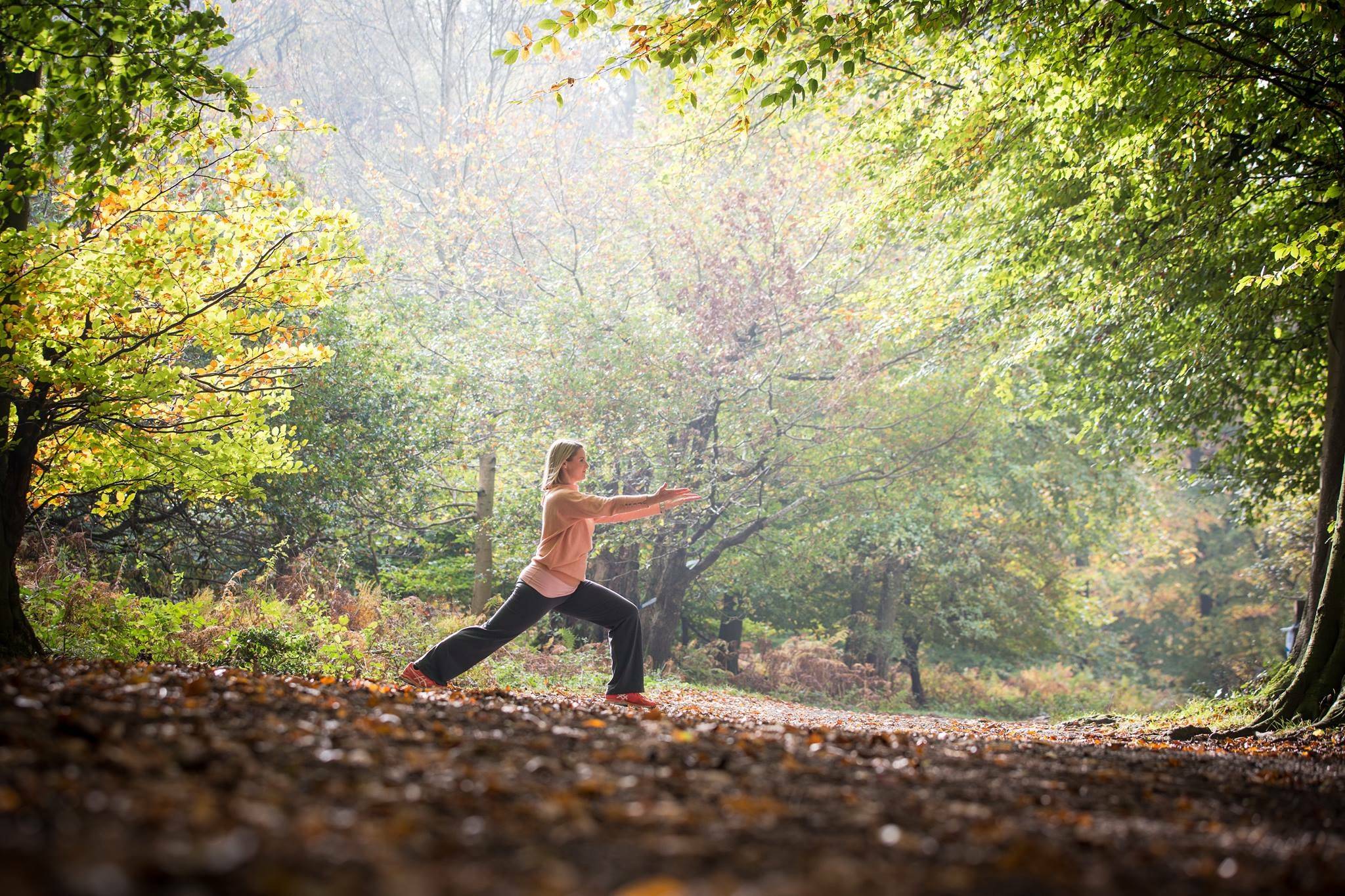 What are some things you've built into your routine to improve your wellbeing on a daily basis?
Every day I draw on my Vitality Wheel framework to boost my energy, let off steam and de-stress. These are the eight different ways I infuse self-care into daily life:
Movement and nutrition – moving and eating for my mood and mental clarity, not just the physical body. I love being outside, walking with the kids and yoga is a daily tonic.

Coping skills – like mindfulness and self-compassion

Environment – Being in Nature and keeping my surroundings orderly to promote inner calm

Social connection – seeking opportunities to feel in tune with others

Mood boosters – simple things like scent, colour, music or skills like appreciation, savouring and gratitude

Sleep, rest, relaxation and breathing – these are a top priority for their healing powers

Goals and reflecting on accomplishments – both fill us with zest

Values and purpose – I stay connected with my 'Why' and it galvanises me when things get tough.
We all have days when, despite our best planning and intentions, things just get a little bit too much. What's your advice for when this happens? What tools do you have in your arsenal that we can share?
There are days that test everyone – no one is immune from life's challenges and even things we desperately want like moving house, scoring a promotion and parenthood can tax our energy bank. I remember the Three C's to keep me anchored in perspective – Compassion, Curiosity and Comedy. One of these or a blend of all three always help navigate those tough days. And the breath is a great solace too – feeling the sensation of it and allowing it to be expansive. Spacious breathing and cultivating a physical softening help me tap into greater resourcefulness and creativity.
My go to tip when overwhelm hits is to earth my brow. Think of Homer Simpson saying 'd'oh!' bringing his hand to his forehead. When we experience shock, this is the common place hard-wired response – to either bring the back of your hand to your brow, or if you are sitting, you rest your head in your hands. It is instantly soothing for your parasympathetic nervous system and helps mediate the stress response. This is the first thing I turn to when I need comfort. It may be in the form of earthing my brow if I am seated at a table, if I'm on the go, I will make two gentle fists and press them into my forehead as if I were massaging imaginary horns or I surrender in a yoga childs pose. Try it. Feel how it connects you with a feeling or peace and ease.
What kind of garden do you have?
I have a sweet little walled garden. It literally is the size of a postage stamp but I love it. We have a small lawn bordered by flower beds which we enjoy tending to together. We have a magnolia and snowy fountain flowering right now and I'm looking forward to the emergence of our bluebells and Japanese Anemones.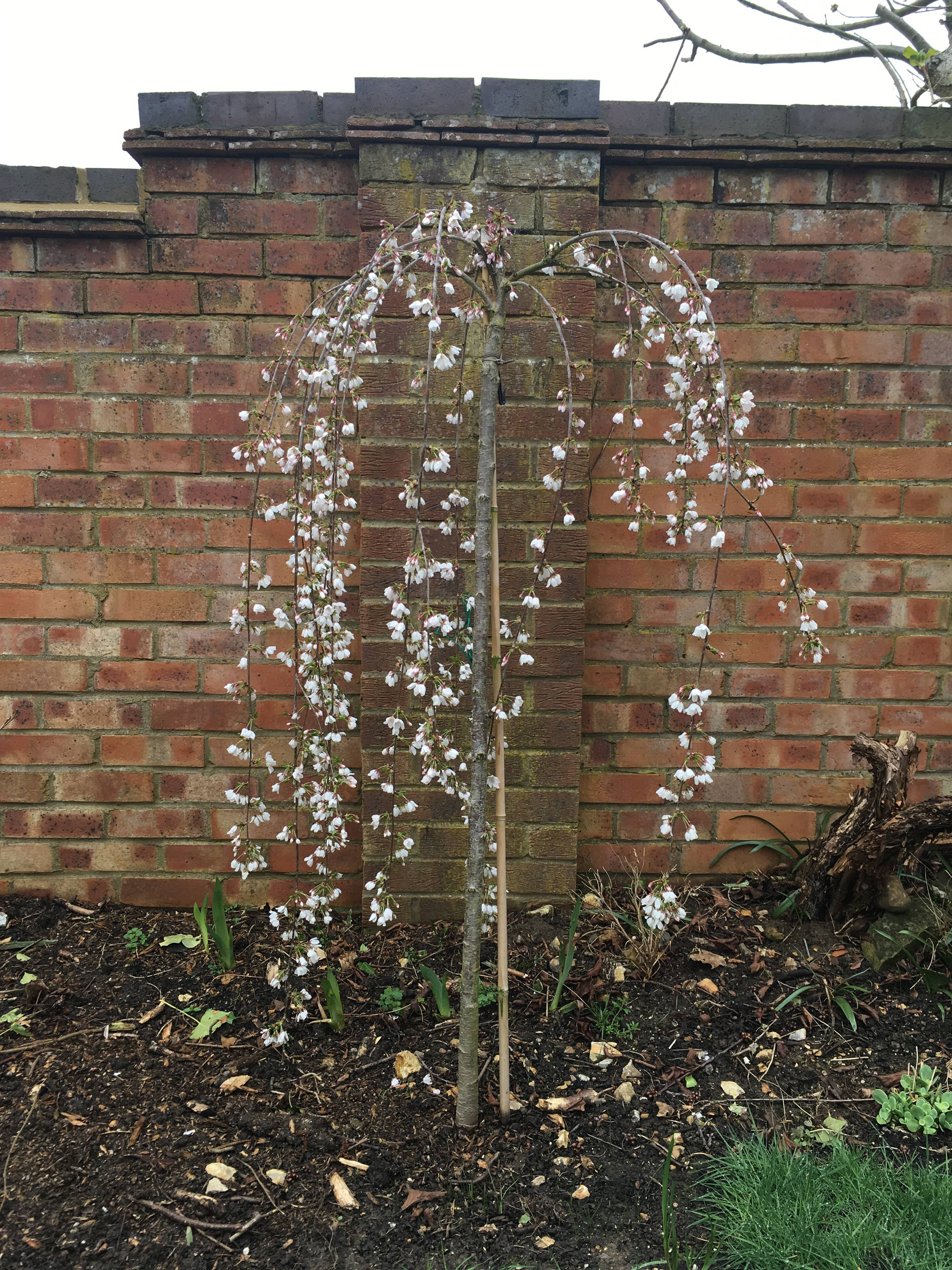 Suzy's Snowy Fountain, a.k.a. weeping Cherry Tree <3 <3 <3

Would you call yourself a gardener?
I am an avid gardener – in passion rather than skill. I love that I can show my kids it's ok to be a beginner and we learn together. I have a deeper knowledge of Australian plants and now that I live in the UK I love that my children are my teachers, sharing with me what they are learning in forest school. Being in the garden, planting seeds, bulbs and seedlings and nourishing them is one of our favourite family past times.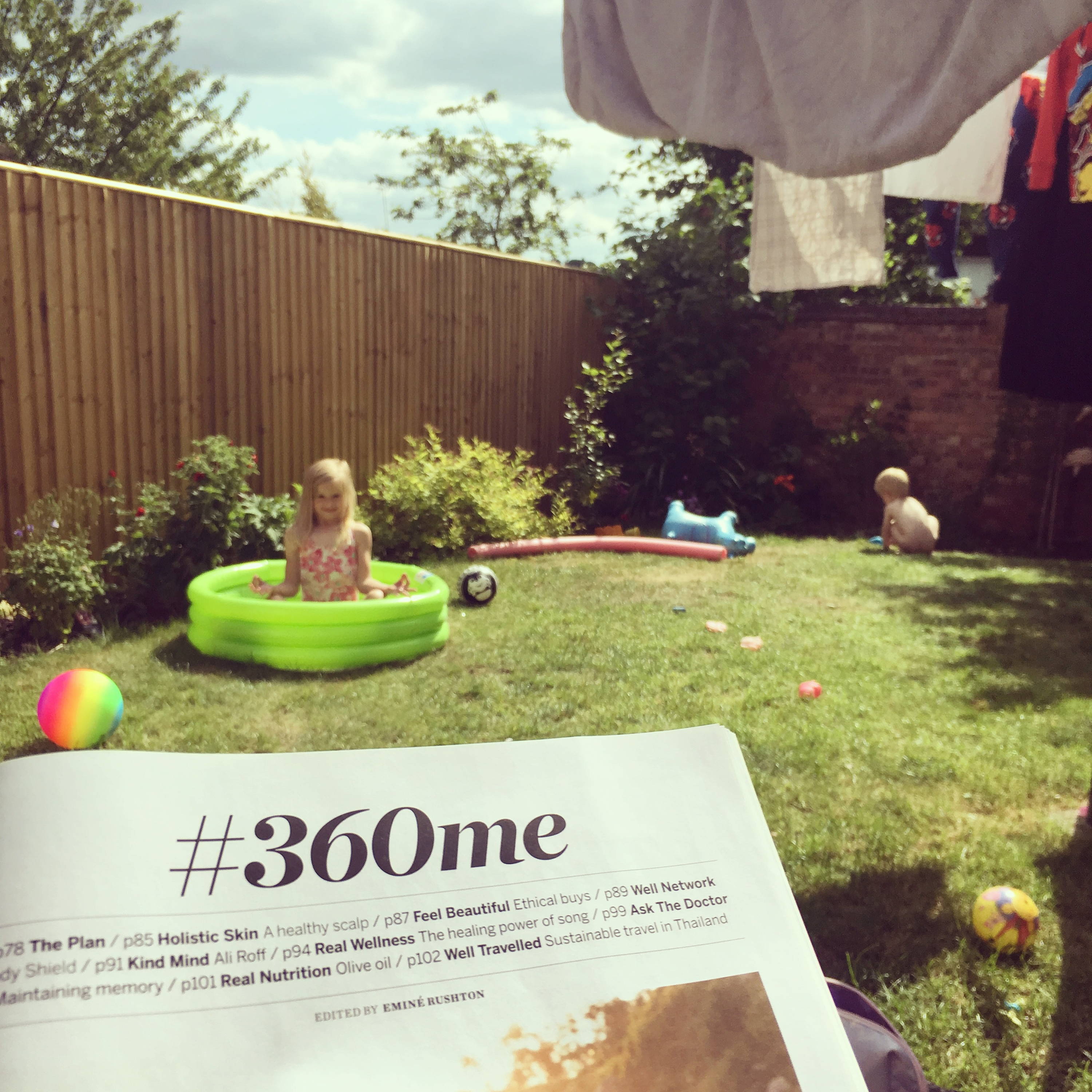 Suzy's little ones working on their own self-care habits in their lovely walled garden.

Flowers are the only non-edible crop that humans have consistently cultivated for 5000 years. With your psychologist's hat on, what do you think draws humans to flowers so much?
Beauty is deeply nurturing and uplifting and when you contemplate the allure of the flower – their form, their colour, their scent, you can see why we are so drawn to them. They sustain us the whole year through and herald the changing seasons. They've also come to symbolise many different things, inextricably entwined in helping us navigate life, the blessings and the losses.
Have you ever prescribed gardening as a treatment for your patients or clients?
Yes! I not only prescribe gardening, I like to take my sessions in the great outdoors. I love offering walk & talk sessions so we can harness the therapeutic benefits of Nature. I recommend my clients get their hands in the soil because it is deeply grounding and restorative – a great tonic for stress, anger, anxiety and depression. For those without access to outdoor space, houseplants and cut flowers can also be a potent moodbooster.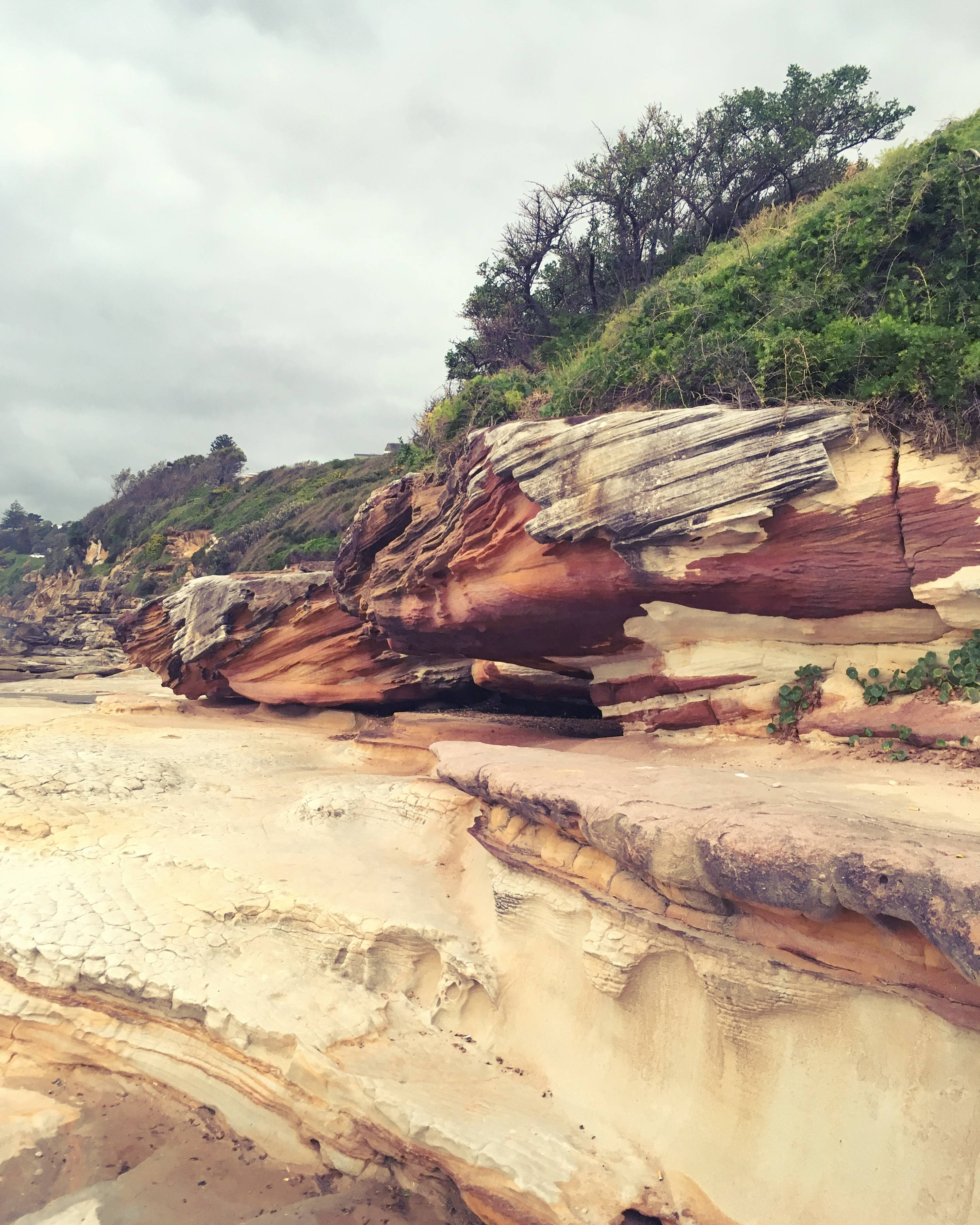 The beautiful - and very different - scenery of Suzy's native Australia.

What are your top tips for connecting with nature?
Be in it and gaze upon it as much as possible. Look at the moving cloudscape while on your commute. Seek out a bird on the wing if you're feeling stuck or reactive. Bask in the sun or look up and notice the stars. There is always something to savour wherever you are. My favourite activity is taking a mindful walk with the kids where we share all the things that pique our curiosity or stimulate a feeling of awe. It's a muscle that we strengthen with practice and its never too early to start. I love that even my three year old volunteers this spontaneously and the skill lifts our spirits and bonds us together.
---
And this is what our long-awaited Happiness Boxes look like!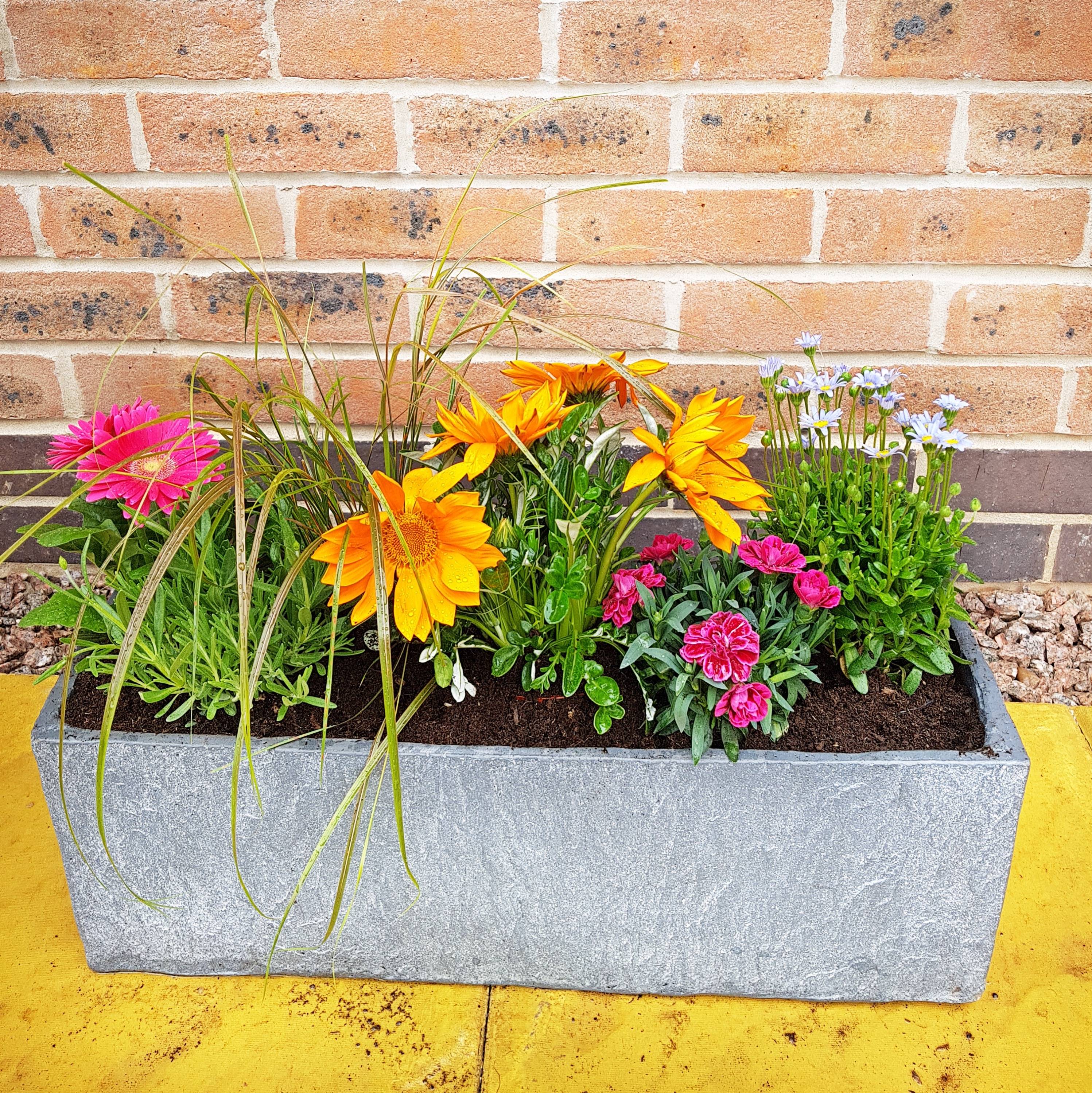 *Please note that our Happiness Boxes will be released on 7 May 2018. If you want to place an order with us right away, just let us know that this is the box you want and we'll make sure we set one aside for you when they are ready.
---