Three of the best ways to use your homegrown Basil
Basil is such a versatile and fragrant herb - it's got so many uses, but it's also lovely to look at and has such a fresh aroma. It's got it all! It's a popular member of our edibles collections and our 'grow your own Basil kit' is this month's free gift.
So, what can I actually do with this incredible little herb I hear you ask? Well, we've come up a basil-tastic main, dessert and cocktail combo that's perfect for a warm summer's night in the garden…
The Main Course
Orecchiette salad with prawns, basil, feta and tomato caper dressing
 This scrummy pasta salad gives us Mediterranean vibes and is the perfect main course for a warm summer's evening. Serve it hot or cold or tapas style and dress with some of your homegrown and handpicked basil for that extra special touch.
 Ingredients
Orecchiette pasta - 300g
cooked king prawns - 300g
feta - 150g (crumbled)
basil - a small bunch of leaves
rocket - 2 handfuls
Tomato Caper Dressing
SunBlush tomatoes - 4
capers - 2 tsp
garlic - ½ a clove
red wine vinegar - 3 tbsp
olive oil- 5 tbsp
Method
Step 1: Cook the pasta following pack instructions. Drain, rinse under cold running water until cool, then drain again.
Step 2: Put all the dressing ingredients into a small food processor and whizz until smooth. Tip out into a large bowl, and add the drained pasta, the prawns and lots of seasoning. Toss until everything is really well combined.
Step 3: Toss through the feta, basil and rocket, and serve.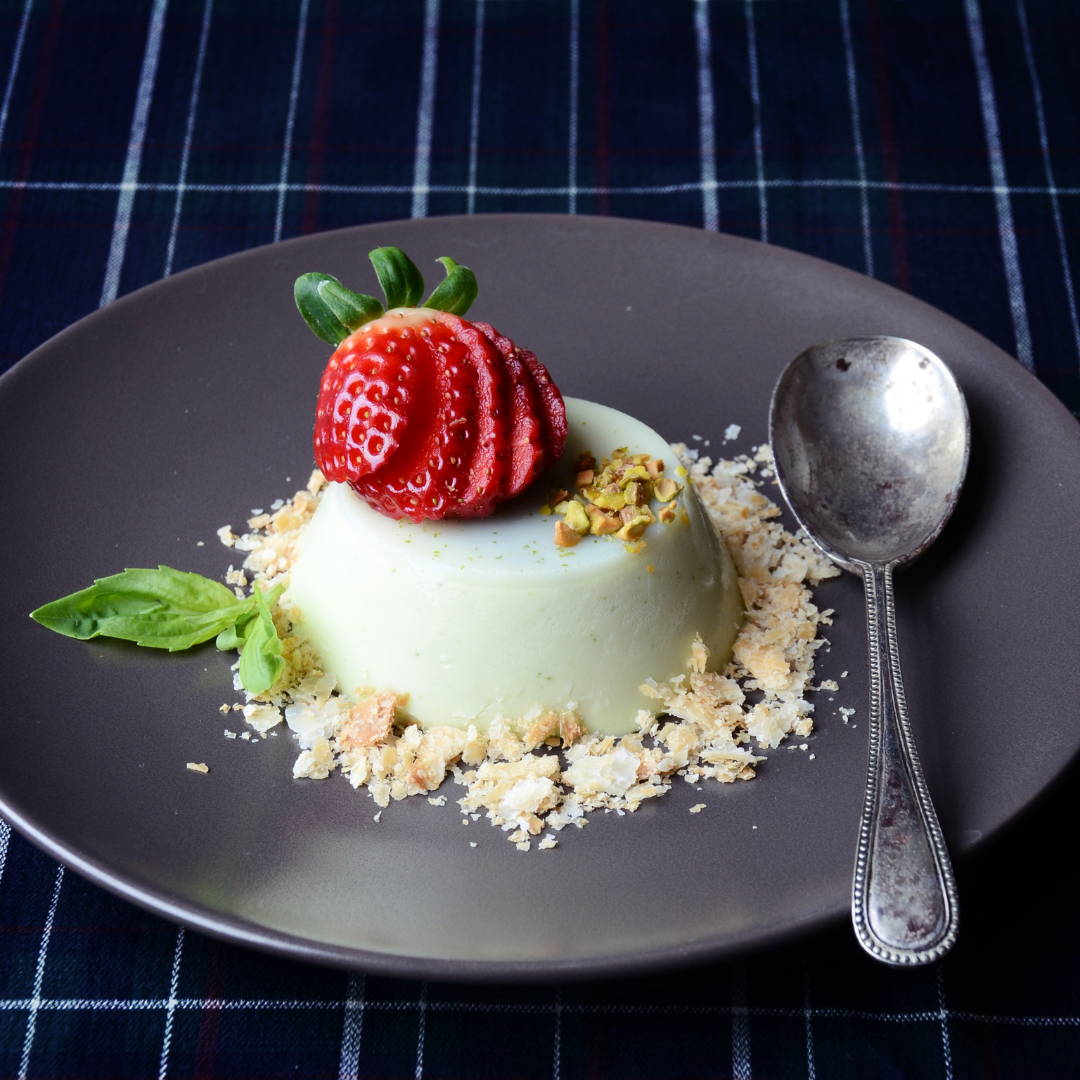 The Dessert
Coconut and basil panna cotta
Panna cotta must be one of the few truly great Italian desserts and a good A good panna cotta is as good as dessert gets. This one is light and fresh and another great way to use your fresh and fragrant homegrown Basil.
Ingredients
Double cream - 600ml
Can coconut cream - 165ml
Fresh basil leaves and stalks - 15g
2 dried lime leaves (optional)
3 leaves of gelatine
Caster sugar - 60g
1 large lime or 2 small limes, grated zest and juice
Method
Pour the cream and coconut cream into a pan and add the basil and lime leaves. Bring to the boil, then simmer for 15 mins, until reduced to about 600ml.
Put the gelatine leaves into a bowl of cold water and leave to soak for 5 mins. Squeeze them out, then add to the cream mixture along with the sugar and lime zest. Stir well until the gelatine is dissolved. Stir in the lime juice (about 7 tsps). Leave for 10 mins, then strain into a jug. Taste to see if it needs more lime.
Pour into the moulds on a tray. Chill until set for 4 hrs or overnight.
To serve your coconut panna cottas: Dip the moulds in hot water for a few seconds and gently pull the sides of each panna cotta away from the mould with your fingertips. Scatter a few basil leaves over to serve.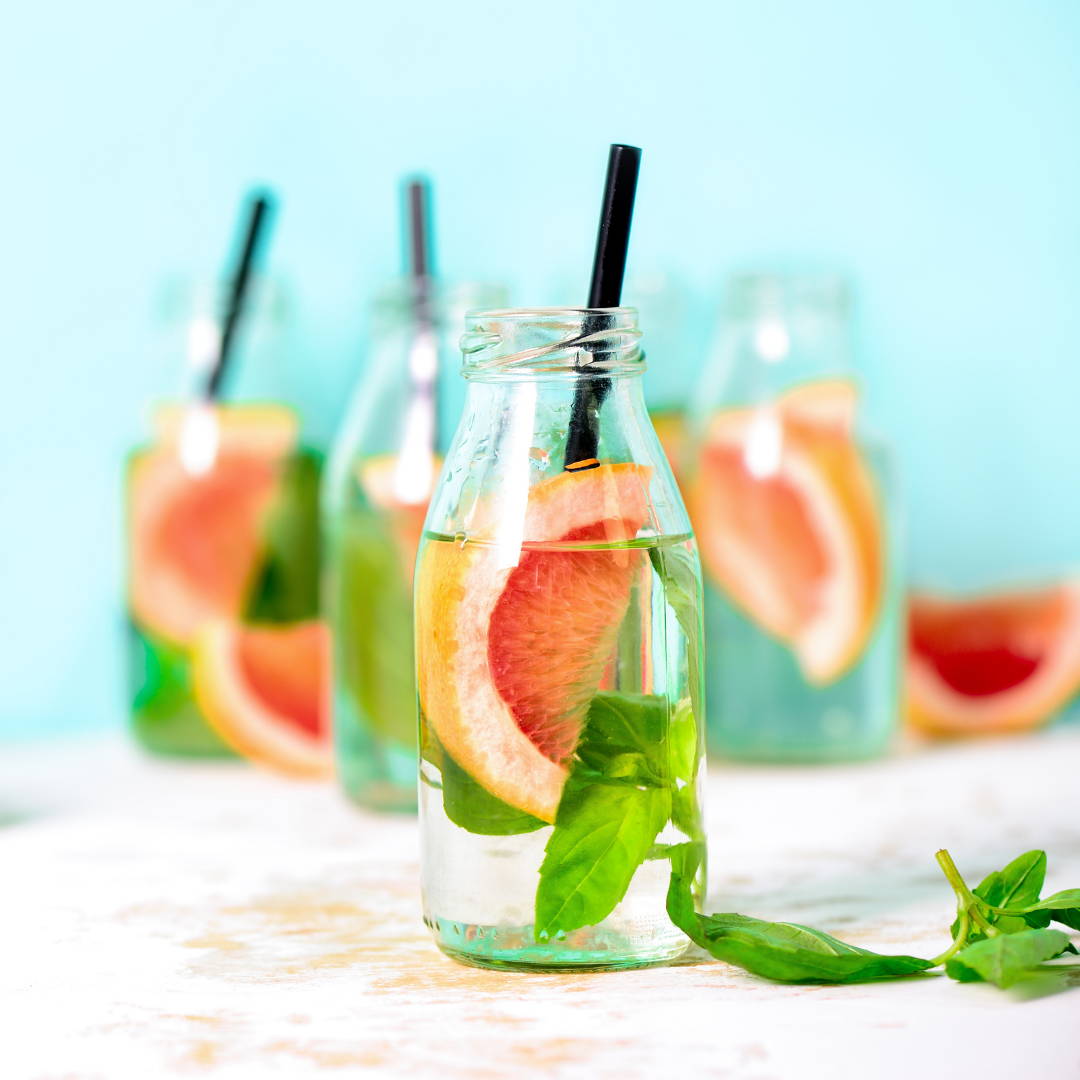 The Cocktail
Basil & grapefruit cooler
Ingredients
Pink or yellow grapefruit juice (fresh or carton)
Vodka - 300ml
Basil - a small bunch
Caster sugar - 200g
Method
Step 1: Using a vegetable peeler remove the zest from 3 of the grapefruit and put the zest in a jar. Pour over the vodka and leave to infuse for at least 24 hours.
Step 2: Cut all the grapefruit in half and juice – if making ahead of time, freeze the juice until it's needed.
Step 3: Pick the leaves from the basil and add the stalks to a small saucepan with the sugar and 200ml of water. Gently heat, stirring until the sugar has dissolved, then cool, strain and chill until needed.
Step 4: Put half the basil leaves in a jug, pour over the vodka, 300ml of basil stock syrup and the pink grapefruit juice and stir.
Step 5: Fill 6 glasses with ice, the remaining basil and a little pink grapefruit zest (use the stuff from the vodka), and fill with cocktail mix.
So, there you have it. Three lovely ways to use your home-grown basil. And remember we love to see your Lazy Flora plants in your home and the creative ways you use your edibles, so please share your progress with us on social media @LazyFloraUK!
---