Welcome journalists, bloggers, and influencers!
Lazy Flora is a beautiful plant subscription company, that is shaking up the way people buy plants, and making gardening accessible to more people than ever before.
Lazy Flora launched our first subscriptions in December 2017. Just six months later in May 2018, we were named The Independent's Best Buy for plant and gardening subscription boxes.
Those new to gardening can easily be overwhelmed by the amount of plants on offer, especially when it comes to different planting conditions and seasonal needs. Lazy Flora takes all the guesswork out of it by sending a bundle of plants appropriate to the season [...] direct to your door each quarter. [...] Impressive stuff. - The Independent
Our main goal is to create something truly beautiful, that our customers love. We want to ensure they receive world-class customer service, and it makes our day when they love what we do.
LOVED my first delivery and will definitely be ordering more. - Emily, London.
So far, we've grown mainly by word of mouth, because our customers like us and talk about us. We're proud to have worked with some of the most inspiring small businesses and influencers in the UK.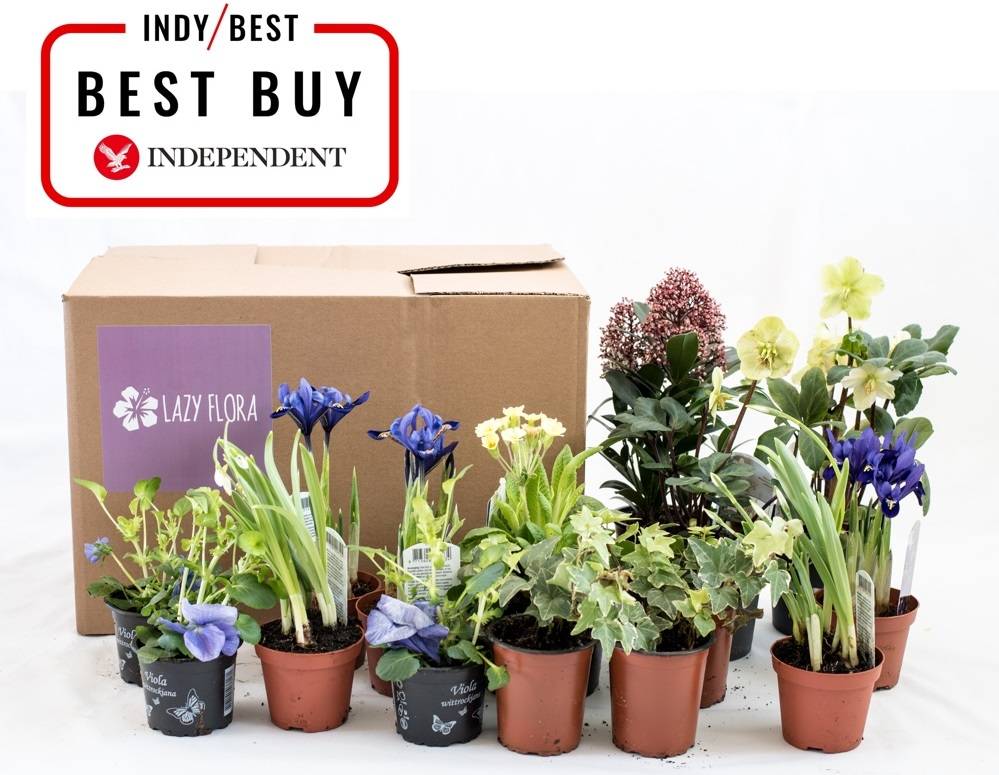 ---
Let us help you write great articles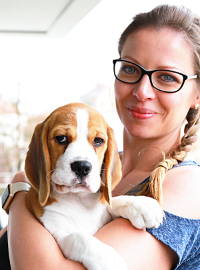 Lazy Flora was founded by creative entrepreneur Claire Ransom. She's an advocate of living a beautiful life and cannot believe how happy she has become since leaving the corporate world and starting her own business (even if it is a rollercoaster and one of the hardest things she's ever had to do).
She's a graduate of Escape the City's Startup Accelerator, who enjoys nothing more than hanging out with fellow entrepreneurs - even better if that time is spent in nature and with her Beagle Cocoa.
She's very good at talking and writing about the following topics.
---
The subscription box economy...
Globally, the subscription box industry has grown by more than 100% a year for the last 5 years. With increasingly urban populations, long commutes, and more time pressures on us than ever before, their popularity is only set to increase.
As a huge fan of subscription boxes, Claire started Lazy Flora when she realised there wasn't anything like it already available.
Subscription box customers love to be surprised and delighted, and that's exactly what we set out to do.
Escaping from corporate life...
Finding herself in a job she didn't enjoy and feeling that her life was at rock bottom, Claire took the bold leap to start her own business and wants to share the joy of working for yourself with anyone who shares this passion but doubts their ability to succeed.
Adjusting to life as an entrepreneur is a big deal. It's a scary move, full of emotional and practical hurdles, but can also be one of the most rewarding and fulfiling things you will ever do. Claire's book 100 lessons from 100 days of starting up is due to be published in August 2018.
Remote working...
Despite being a UK-based company, you might be interested to know that Lazy Flora was started from a balcony in Germany! Claire's husband got a job in Germany, and naturally, she went with him! She seized the opportunity to do something different, and the concept of Lazy Flora was brought to life.
Claire now splits her time between the UK and the rest of the world. She has worked on Lazy Flora from Portugal, Canada, Spain, Germany and on planes over the Atlantic.

Fear and entrepreneurship...
If Claire hadn't done a skydive way back in July 2015, Lazy Flora would never have started. Since discovering the freedom that facing your biggest fears can give you, Claire has used fear to guide her decision making in all aspects of life, and believes passionately that whatever you're most afraid of doing, is probably what you should be doing (even if you don't want to admit it).
Using fear as a compass can help you live a life unavailable to most people, but one that is richer than you can ever have imagined.
---
We know you're super busy, so we've come up with a press pack to help you out with some useful text and images. This includes:
Lazy Flora logos
Our boilerplate copy
A short biography of our Founder Claire Ransom
Photos of some of our beautiful plants.