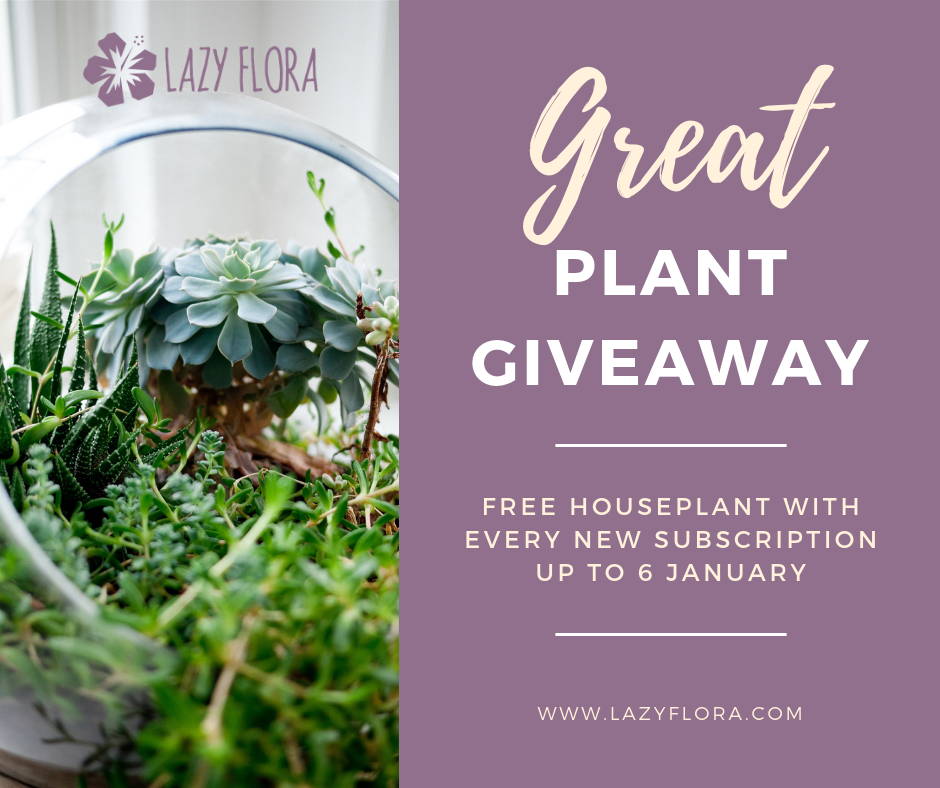 We are excited to announce that from 26 December to 6 January inclusive, we will be giving away a free plant to all new subscribers.
All you have to do to qualify for this offer is to sign up for a new Lazy Flora subscription between 26 December and 6 January, and when we deliver your first order, we'll be sure to pop a beautiful new houseplant into the same box as your first delivery. You don't need a code, we'll automatically include a plant with every new subscription between these dates.
Terms and conditions of this offer
Only open to new Lazy Flora subscribers between 26 December 2018 and 6 January 2019.
Offer is valid with initial purchase of an indoor or outdoor plant subscription from Lazy Flora. It is valid on pay monthly and pre-pay subscriptions. It is not available with one-off purchases.
If you are an existing Lazy Flora subscriber, do not despair! You are our favourite people in the world and we have some super subscriber-only offers and freebies that you will start to see early in 2019. We'll keep you posted about those just as soon as we can. We're working hard behind the scenes making them happen.